MOBISENIOR.FR, THE AWARD-WINNING AUTOMOBILE CLUB ASSOCIATION WEBSITE
Mobisenior.fr, the website dedicated to the mobility of seniors, designed by FIA Member Club Automobile Club Association (ACA), won the French 2022 Road Safety Innovation Award in the "Promotion of Responsible Behaviour" category.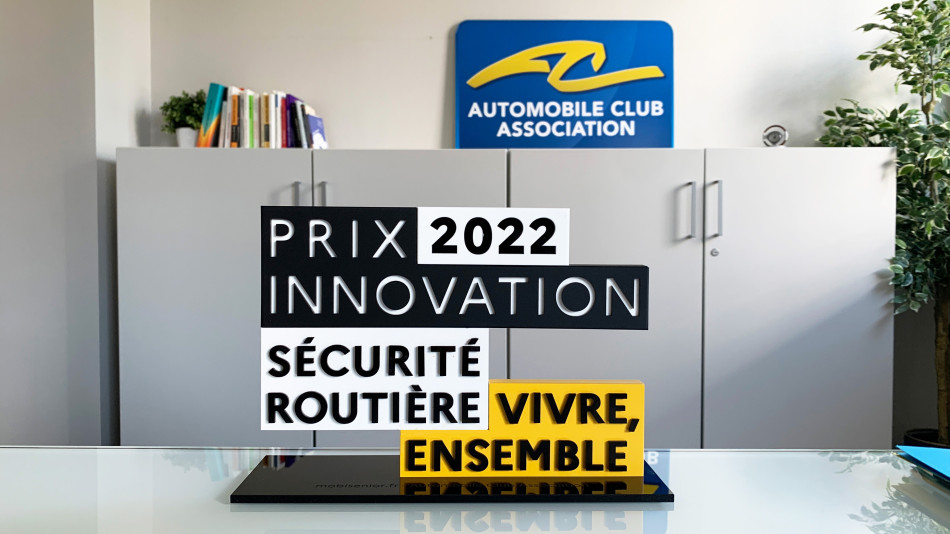 The Innovation Award is a road safety initiative led by the French Sécurité routière that supports and rewards innovative products or services that contribute to improving road safety. By labelling them, it aims to facilitate their distribution and access to a wide audience.
This award recognises two years of hard work by the ACA team, in collaboration with its partners (Sécurité routière, Crédit Mutuel, Essilor, Mobilité Mutuelle) and the FIA, to make mobisenior.fr a unique resource in France, relying on an original approach mixing advocacy, public policy, and business. 
"We are proud and happy that mobisenior.fr has been rewarded. This is an innovative and unique project dedicated to a cause that is dear to us and which constitutes a real challenge for society: the mobility of our seniors. This award recognises the committed work of the teams of the Automobile Club Association and its partners," declared ACA President Didier Bollecker.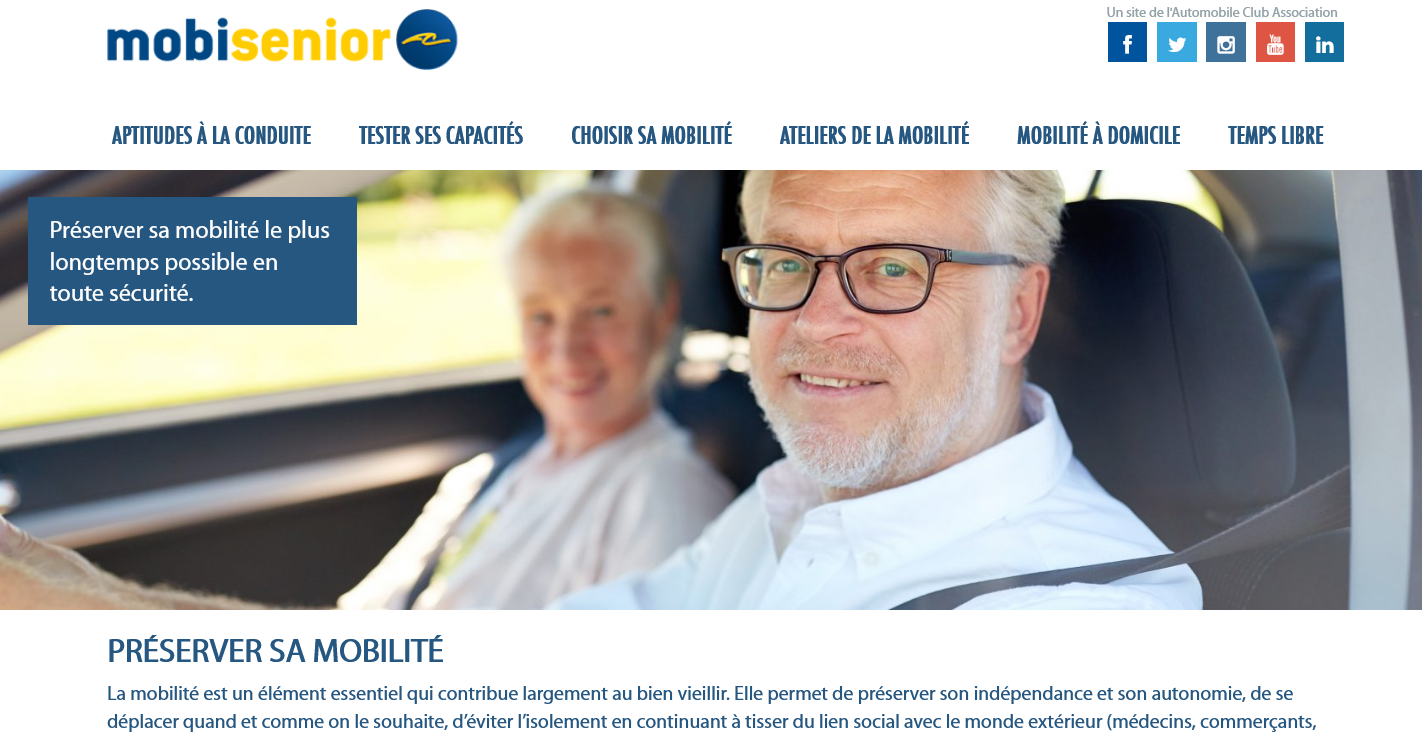 Indeed, in France, more than one person in five is aged 65 or over. This figure has been increasing for 30 years, just like the need for adapted mobility for seniors. To give people the means to age in good conditions and avoid isolation, actions must be taken to enable them to remain independent and autonomous. Mobility is good for seniors' physical and mental health.
The mobisenior.fr website was designed to provide real support to enable seniors to maintain their mobility for as long as possible and in complete safety. It gathers free and interactive digital tools, including cognitive self-assessment testing, as well as information and practical advice to help seniors and their loved ones anticipate, assess and adapt their mobility needs.
Launched in November 2020, mobisenior.fr also offers the possibility to register and participate in mobility workshops for seniors.  "Our ambition is to continue to enrich mobisenior.fr, which is a free website accessible to all (individuals, cities, communities, etc.) and which aims to serve the collective interest and to promote safe and accessible mobility for our seniors. It also highlights the interest of our mobility workshops, which we have been deploying for several years now, and which are offered via our mobisenior.fr website," added ACA Managing Director Vincent Clévenot. 
Ensuring accessibility and preserving the mobility of seniors have been key topics of concern for the FIA Community for several years now and the development of a Self-Assessment Tool for Elderly Drivers by the Reial Automòbil Club de Catalunya (RACC), with the support of the FIA Sustainable Mobility Programme and the FIA Mobility Policy Commission, served as a starting point for the ACA project.