FIRST COFO ROAD SAFETY MEETING SUCCESSFULLY CONTRIBUTES TO BUILDING CAPACITY TO MAKE ROADS SAFER
The first FIA Region I Coordination Forum for Eastern and Central European Countries (COFO) Road Safety Meeting took place on 19-20 September in Poland with the aim to build capacity and develop a pool of road safety experts in the COFO region. Supported by the FIA Road Safety Grants Programme and kindly hosted by the Polski Związek Motorowy (PZM), the meeting gathered representatives from COFO Member Clubs, local police and city authorities and involved speakers from the FIA and FIA Foundation. It also featured a special training session by the Delft University.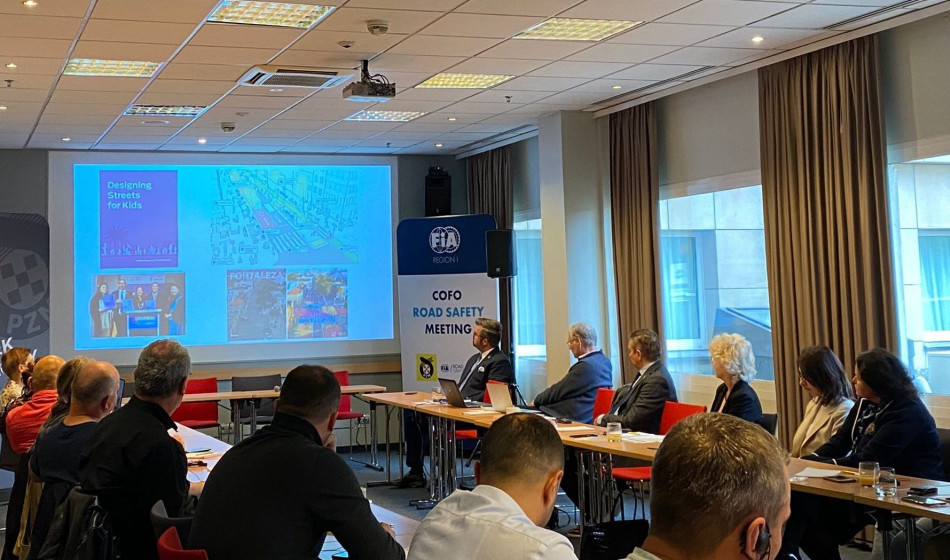 The first day included presentations on the FIA Sustainable Mobility Strategy and the specific place Clubs have in it, as well as on the FIA Foundation's 2030 agenda 'Design for life: safe streets, clean air, climate action'.
A dedicated session was the occasion for COFO Member Clubs to exchange knowledge and inform each other on the current road safety situation in their respective countries. 
The day then concluded with a kick-off session of the Road Safety Course by Delft University. This first session focused on evidence-based road safety interventions and Road Safety Advocacy. During the whole programme, participants from all FIA Mobility Regions will be introduced to topics including data collection, campaigning, and enforcement, as well as monitoring and evaluation.
On the second day, Delegates participated in a training on the FIA School Assessment Programme. 
The COFO Road Safety Meeting is supported by the FIA Road Safety Grant Programme. This will also be an opportunity for the COFO Clubs to discuss the challenges they face when conducting school assessments and advocating for infrastructural upgrades. 
This was followed by an on-site assessment on the road infrastructure in two school zones in Pruszków, Poland, that allowed Clubs to learn more about safety upgrades interventions and their efficiency.