The FIA promoting Safe and Smart Mobility at Mondial Tech in Paris
At this year's Mondial Paris Motor Show, the FIA looked to promote sustainable and safe mobility by taking part in the 'Mondial Tech', a new BtoB event dedicated to innovative technologies that will shape the mobility of the future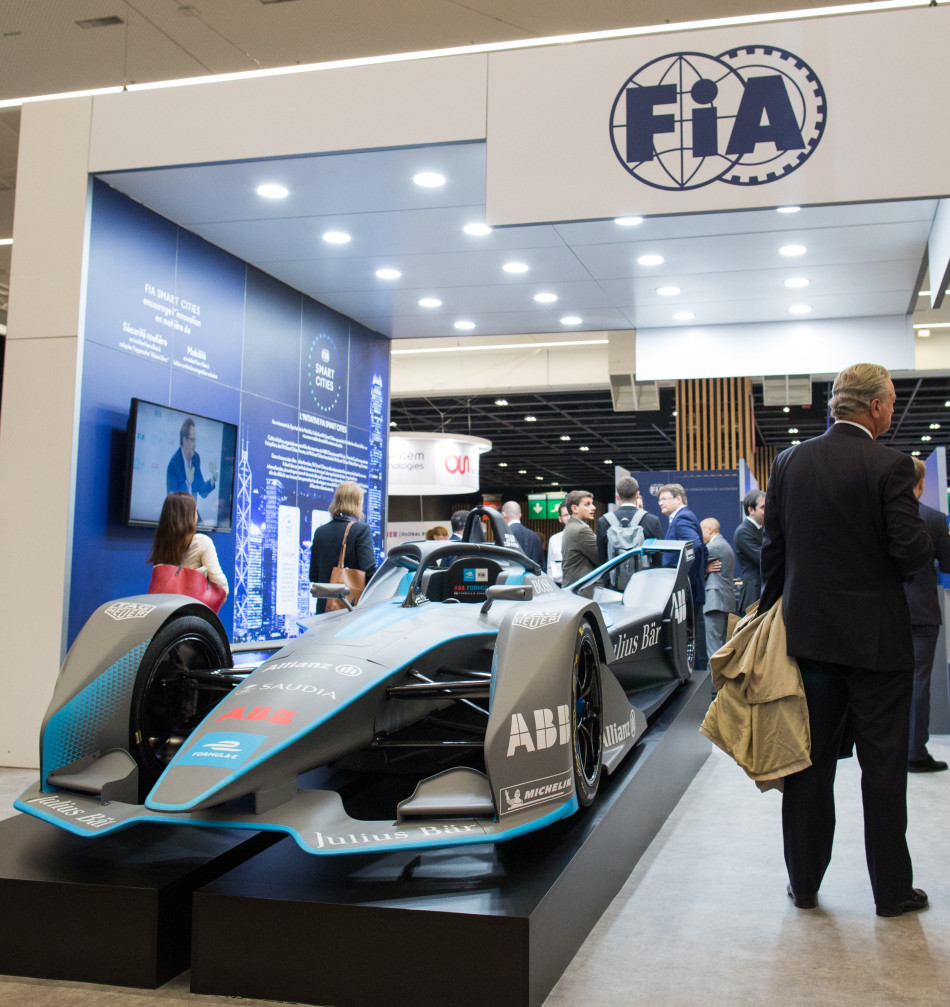 The FIA stand featured the FIA Smart Cities initiative. Launched in 2017, this initiative was created to contribute to the implementation of the UN New Urban Agenda by helping cities define new models for more sustainable urban mobility. Serving as a platform for knowledge generation and information exchange at the crossroads of sport and mobility, FIA Smart Cities is composed of three pillars: the FIA Smart Cities Forum, the FIA Smart Cities Award, and the FIA Smart Cities Global Start-up Contest. 
As Smart Cities is organised in conjunction with the ABB FIA Formula E Championship, part of the stand was dedicated to this racing series, which brings electrifying wheel-to-wheel action to global cities around the world.
Visitors to the stand also had the chance to learn about a new FIA initiative - the FIA Smart Driving Challenge that rewards smart, safe and environmentally friendly driving. They were invited to take part in this contest, which started from Place de la Concorde and followed the course of the Paris E-Prix. Driving at the wheel of various electric, hybrid, or internal combustion cars, participants tested their safe and eco-friendly driving skills in the company of instructors from the Automobile Club Association.
Illustrating the FIA's commitment to not only sustainable, but also safe mobility, the FIA's presence at Mondial Tech was also the occasion to advocate for road safety. The latest activities of the FIA in that field were on display with a presentation of the #3500LIVES Global Road Safety Campaign. The campaign has been deployed in more than 900 cities in approximately 80 countries since its launch in 2017, and is supported by 15 celebrities. The campaign aims to raise awareness of the 3,500 people who die on the world's roads every day and prompts all road users to adopt the FIA's Golden Rules for Road Safety, a set of 12 easily applicable rules that empowers all road users to tackle the global road safety challenge. 
Visitors to the stand could also watch "The Road to Change", the newly released FIA High Level for Road Safety (HLP) film that aims to mobilise action and raise awareness on the need for increased resources and funding for road safety. The film stars Actress, Producer, UNDP Goodwill Ambassador and HLP Spokesperson Michelle Yeoh and reminds all road users that road traffic crashes are a global human development issue, which must be prioritised by governments, the private sector and civil society alike. The HLP brings together both the public and private sectors to build much-needed new momentum for road safety action, especially in low- and middle-income countries.
Open from 1 to 6 October, Mondial Tech gathered manufacturers, decision-makers, pioneering start-ups and key mobility stakeholders around a programme of conferences, and innovation contests.