"WATCH OUT FOR PEDESTRIANS" — New #3500LIVES Campaign visual promoted at the Monaco Grand Prix
Today, at the Monaco Grand Prix, the new "Watch out for Pedestrians" rule embodied by H.S.H. Princess Charlène of Monaco and FIA Formula One Racing Driver Charles Leclerc, was promoted with the two new Ambassadors being joined by H.S.H. Prince Albert II of Monaco and FIA President Jean Todt for a family picture on the grid before the beginning of the race.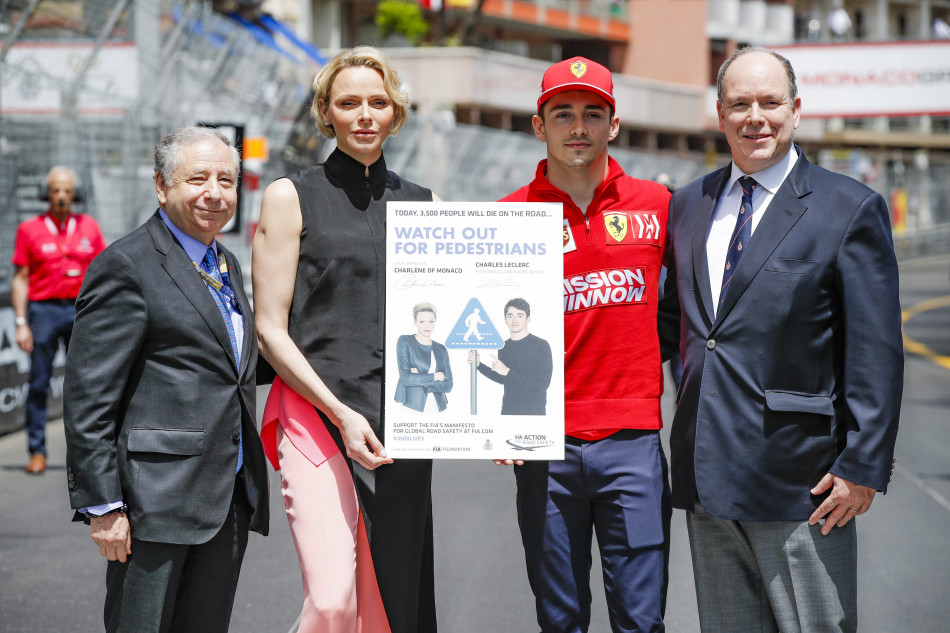 Calling for increased attention to pedestrians, the new rule will strengthen the #3500LIVES Campaign by bringing more focus to one of the most vulnerable road users.  
"Always watch out for pedestrians, whether they are using pedestrian crossings or not. Following simple rules can help save your life and the lives of others and that's why awareness campaigns such as the #3500LIVES Campaign are so important", stated H.S.H. Princess Charlène of Monaco. 
"Roads are not a controlled environment. As racing drivers, we have a duty to promote road safety messages. When on the road, always watch out for pedestrians, and make sure to reduce your speed in urban areas to be able to stop whenever needed", said Charles Leclerc.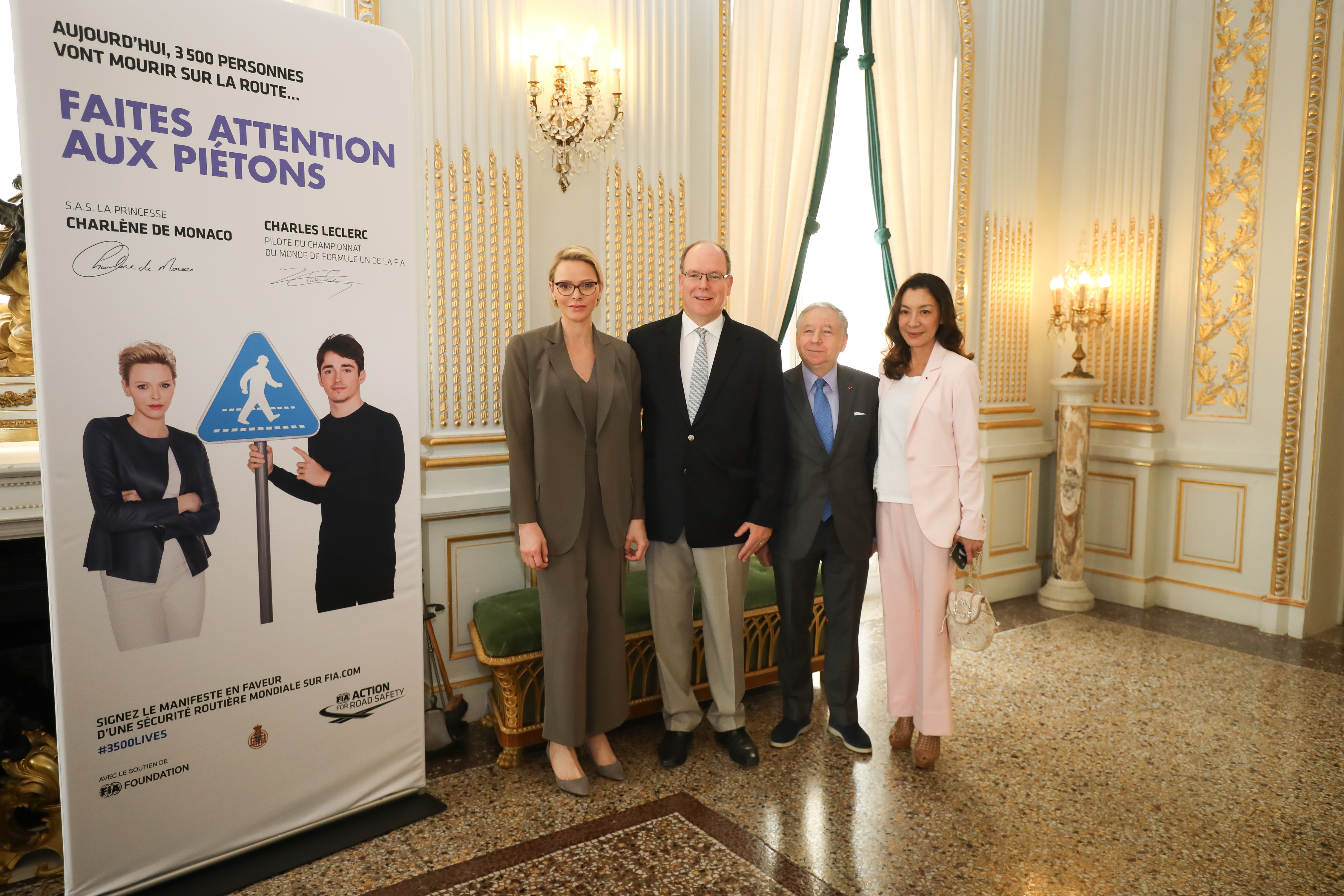 Prior to the race, the visual was officially revealed at the Palace of Monaco on Saturday in the presence of H.S.H. Prince Albert II of Monaco, H.S.H. Princess Charlène of Monaco, FIA President Jean Todt, Actress, Producer, UNDP Goodwill Ambassador and #3500LIVES Campaign Ambassador Michelle Yeoh, Automobile Club of Monaco President Michel Boéri, as well as members of the FIA High Level Panel for Road Safety. 
"Road safety remains one of the world's biggest challenges. We are really proud to welcome two new Ambassadors who will help us further mobilise road users to be safe on the roads. By putting the emphasis on pedestrians, especially in urban areas where they are the most exposed, this new visual will contribute toward safer driving behaviours", said Jean Todt.  
H.S.H. Princess Charlène of Monaco and Charles Leclerc are the 16thand 17thambassadors to join the campaign. 
The #3500LIVES Campaign has been deployed in 80 countries so far thanks to JCDecaux, the number one outdoor advertising company worldwide.
You can watch H.S.H. Princess Charlène of Monaco and Charles Leclerc's video message here: