Urbvan wins the Mexico City edition of Season 3 FIA Smart Cities Global Start-Up Contest
Powered by MassChallenge, theFIA Smart Cities Global Start-Up Contest is a global competition aiming to identify and support the most promising start-ups driving  the urban mobility revolution.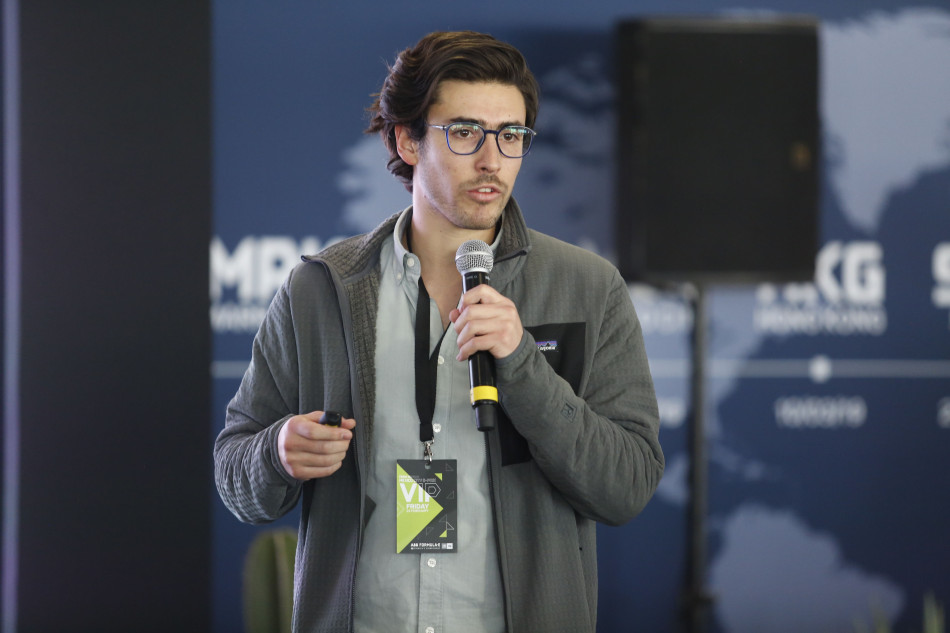 The day before the inaugural FIA Smart Cities Forum of Season 3, six start-ups – which had been selected from 108 applications – presented their business ideas to a panel of expert judges. The projects that were pitched focused on four key areas of mobility; 'Embedded Autonomous Technology', 'New Autonomous Mobility Services', 'Mobility as a Service' and 'Government-technology'. The expert panel chose two finalists: Urbvan, a start-up that provides a demand-driven shuttle service operating on a network of express routes in Mexico City, and Cityflag, an app that encourages and improves real-time communication between citizens and their local government.
The Forum was the occasion for the two finalists to present their innovative mobility solutions to high-level experts, giving them access to networking opportunities helping to foster their international growth ambitions.
During the event, Urbvan, which makes daily commuting safer and more accessible in one of the world's busiest and most congested cities, was announced the winner. In addition to gaining prime visibility within the FIA Smart Cities and the Formula E ecosystems, Urbvan received:
the opportunity to engage and interact with representatives of leading companies and mobility experts, as well as with the FIA's Motoring Clubs in the region;
an invitation to the Mexico City E-Prix, the FIA Mobility Conference;
mentoring from FIA Smart Cities' partners including blue-chip companies (ABB, Michelin, Julius Bär and JCDecaux);
an evaluation of business cooperation with FIA Smart Cities partners, and;
awareness and media coverage.
The contest will continue to promote innovative technologies in the field of urban mobility with the second contest taking place on 8 March, prior to the next FIA Smart Cities Forum in Hong Kong.
For more information, find the six pre-selected start-ups for the Hong Kong edition below:
NOHMs Technologies, Inc. (United States)
Battery electrolyte innovation is critical. NOHMs is working with the best companies in the world to improve battery life, safety and cost.
Seoul Robotics (Korea, Republic of)
Seoul Robotics builds intelligent Lidar robotic perception software for autonomous robots, self-driving cars, and security systems.
QuickLoadz Container Delivery System (United States): https://www.quickloadz.com/
QuickLoadz is the last piece in the puzzle to revolutionise freight and logistics.
WeavAir (Canada)
WeavAir offers advanced sensors & predictive analytics solution to save energy and reduce costs of high value air distribution systems.
NiveauUp (Taiwan)
NiveauUp is ready to bring eXtreme Fast Charging Battery to the market to solve EV's range anxiety and consumers' affordability issues.
Moovaz-Innovation (Singapore)
Moovaz is built to redefine the relocation experience using technology to bring transparency, efficiency, convenience & assurance to clients.