Stefan Trimmel WINS FIA Region I 2022 International Best Young Driver CONTEST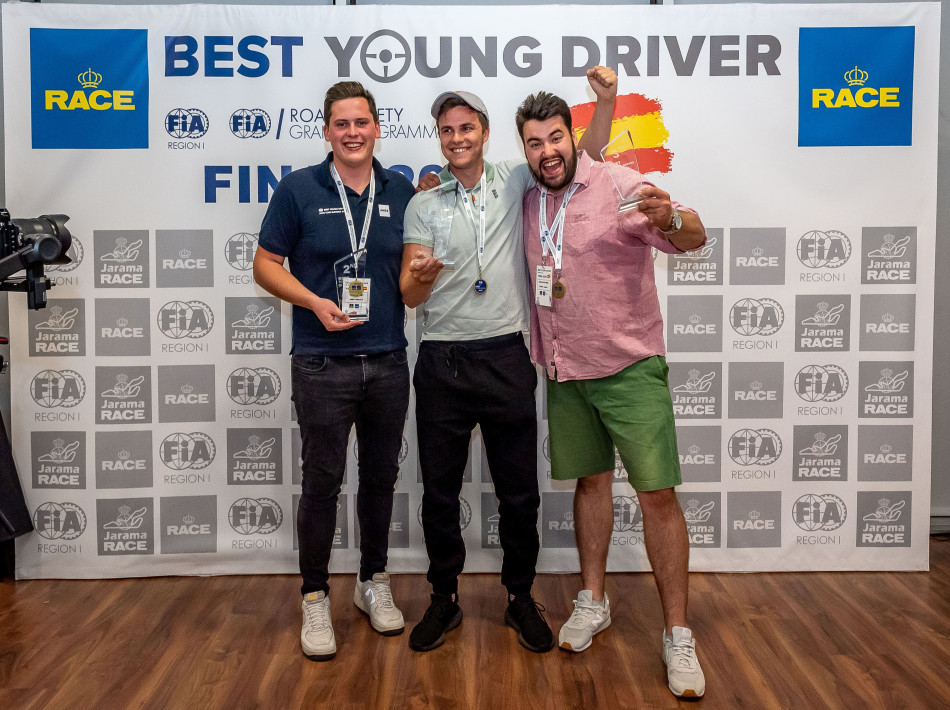 Developed from a concept first introduced nationally by Avto-Moto Zveza Slovenije (AMZS Slovenia) in 2017, the FIA Region I International Best Young Driver Contest is an initiative that aims to raise awareness of road safety among young drivers. It puts forward the message that young drivers can drive safely and responsibly and that they can set a good example for both their peers and adults.
Designed for young drivers aged 18-26 who have a valid driving licence for category B vehicles, the contest assesses not only the drivers' skills at the wheel, but also their knowledge of traffic rules, road safety and vehicles, as well as first aid.
This year's contest was won by Stefan Trimmel from ÖAMTC Austria, followed by Urban Ostrez from AMZS Slovenia (2nd place) and Ioan Victor Sima from ÖAMTC Austria (3rd place). It involved six exercises:
a wet slalom, each taking two runs in two different cars – one rear-wheel drive and the other front-wheel drive;
reverse slalom: once with a car without a reverse camera, i.e. driving with the help of mirrors, and the second time only with the help of the camera, since all the windows, except the front one, were covered;
slalom with a ball in a bowl on the hood, where the ball was not allowed to fall out of the bowl during the ride;
parking: in the first part, the car had to be parked sideways, and in the second, the car had to be turned around in a very limited space (garage simulation);
"easy drift";
driving on "off-road" terrain.
Many contestants enjoyed the "easy drift" and the "off-road" terrain tasks the most while they all had difficulties with driving in reverse slalom only with the help of the camera.
Other FIA Region I road safety and sustainability initiatives such as the 'Drive with Care' road safety campaign and the MODALES project on low-emission driving were also presented to the contest's participants to encourage safe and low-emission driving behaviours.