PZM ORGANISES SUCCESSFUL FIA ROAD SAFETY GRANTS PROGRAMME ACTIVITIES
On 3 June, FIA Member Club the Polish Automobile and Motorcycle Federation (PZM) organised a Bicycle Rally on the Vistula River in Warsaw at the occasion of the UN World Bicycle Day 2022 and raised awareness of road safety during a picnic organised at the Polish Prime Minister's Chancellery's Gardens. Supported by the FIA Road Safety Grants Programme through its "Global Action" stream, these two initiatives reached about 2,000 people.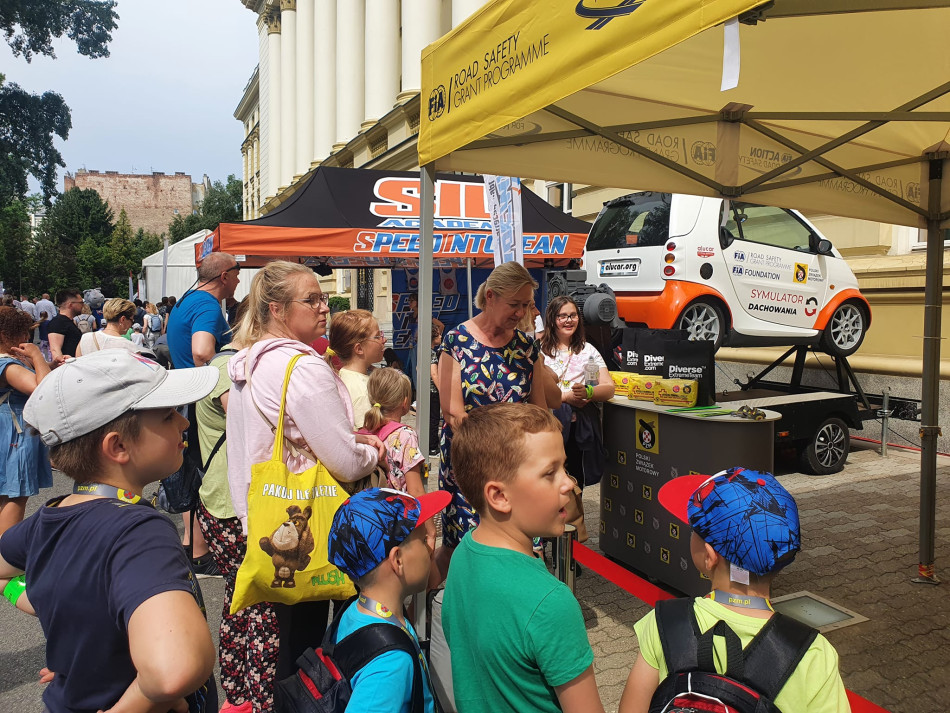 The Bicycle Rally "UN World Bicycle Day 2022" aimed to combine a sporting event with the promotion of cycling and road safety and was a great success for the Club.
The rally was open to children who had to ride 8km along the Vistula River in Warsaw and stop at thematic stations promoting road safety along their way. These stations included a "slalom 'à la carte'" prepared by the Municipal Police and that was similar to one of the tests children have to pass to obtain the Polish "bike card", a first-aid introductory training organised by the River Police Station, a short workshop enabling them to learn which tools to use to repair their bikes in case of problems and an obstacle course.
Participants also had the chance to participate in a prize draw including cosmetic kits for bicycles, backpack and watches.
PZM also organised an event dedicated to the promotion of road safety rules at a picnic organised on 5 June in the Polish Prime Minister's Chancellery's Gardens for the children from Ukraine who have to spend their holiday away from home. After the picnic was opened by Polish Prime Minister Mateusz Morawiecki, children had the chance to visit the PZM stand featuring motorbike driving simulators and a rollover simulator. PZM chose to open the access to these simulators to children under the care of a parent with the intention to raise awareness of road safety among youngsters too. A special guest, the Polish Minister of Health Adam Niedzielski, took part in a rollover simulation. He was very impressed by the experience and reminded the importance of wearing a seatbelt at all times when in a car.