JEAN TODT ADDRESSES WORLD BANK AND REGIONAL DEVELOPMENT BANKS TO IMPROVE GLOBAL ROAD SAFETY
FIA President and the UN Secretary General's Special Envoy for Road Safety, Jean Todt, has addressed international development and mobility professionals from the World Bank and regional banks in Washington DC to urge greater effort in meeting the global road safety challenge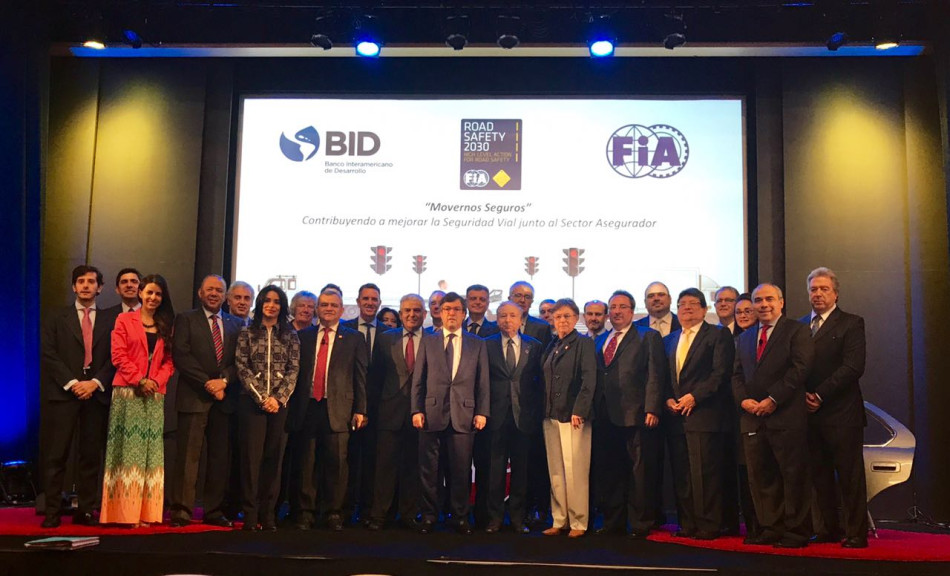 Speaking at the Inter-American Development Bank's (IDB) Moving Safely workshop, Jean Todt discussed finding new ways to improve global road safety. Focusing on the insurance sector, the FIA (through its High Level Panel for Road Safety) and the IDB are looking to improve road safety by developing the car insurance market in the Latin American and Caribbean region.
Estimates for the region state that 19 out of every 100,000 inhabitants are killed in road crashes. This translates to 117,000 road traffic fatalities and more than 700,000 severe injuries every year.
Jean Todt said, "The insurance industry has a particularly important role to play. The effective and efficient operation of insurance markets plays a vital role in improving road safety outcomes. From the experience in Europe, the United States and many other developed countries, we know that the better car insurance works in a country, the better this is for road safety."
Following his address, Jean Todt held a joint Facebook Live interview with IDB President Luis Alberto Moreno. A recording of the full interview can be found here:
The World Bank's Sustainable Mobility Conference followed. The Conference discussed why transport and mobility are fundamental to realising the 2030 Agenda and the UN's Sustainable Development Goals—from achieving a zero-fatality, zero-emissions world, to using technology to improve efficiency and leaving no one behind. Invited as a member of the Panel, Jean Todt discussed how governments must take greater action on road safety and how the FIA can offer innovative responses to promote sustainable mobility.
President Todt also met with the Presidents of the world's Regional Development Banks (the African Development Bank, the Asian Development Bank, the European Bank for Reconstruction and Development, and the Inter-American Development Bank). The meeting focussed on how the FIA's High Level Panel for Road Safety and these organisations could best align efforts to improve global road safety outcomes.