Indigenous students take the wheel thanks to RACQ
Sponsored by the ARTIE Academy Driver's Licence Program, the Royal Automobile Club of Queensland (RACQ), member of the Australian Automobile Association (AAA), donated a vehicle to the Mareeba State High School to help its students gain their driving licence.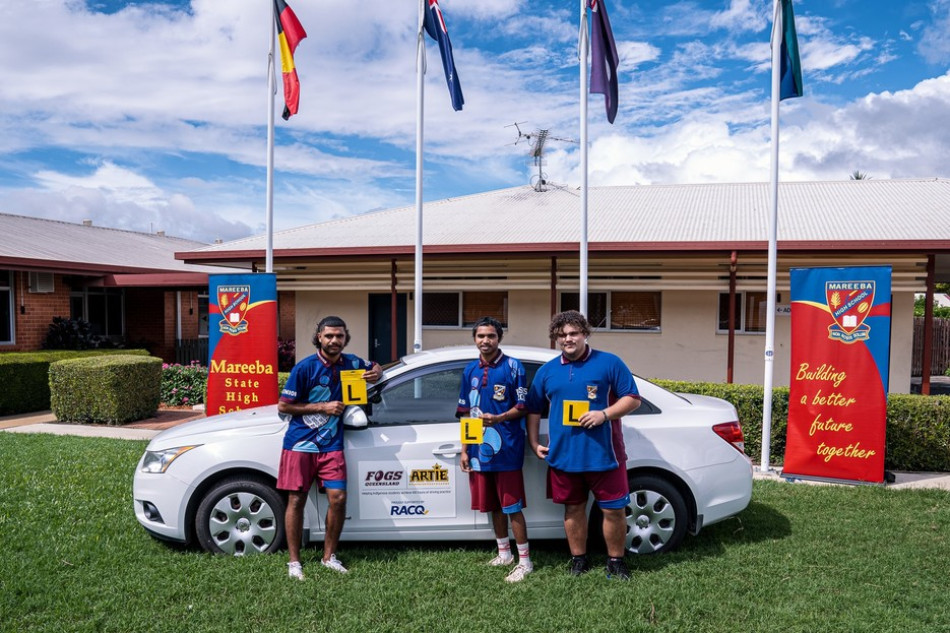 RACQ Head of Community and Education David Contarini said the Club had gifted the Holden Cruze to assist indigenous teenagers participating in the Former Origin Great's (FOGs) ARTIE Academy Drivers Licence Program reach their 100 hours of required driving practice.
"For many young people, a driver licence isn't only about being able to drive, it also gives them a form of independence, identification and opens up a world of employment opportunities," Mr Contarini said.
"Unfortunately, not all students have access to a safe, reliable vehicle to complete the 100 hours of practice mandatory as part of the Queensland drivers licence process. 
"Road safety is incredibly important to us, and through the sponsorship of the ARTIE Academy Drivers Licence Program and the donation of this vehicle, we can help students become safer and more competent on the road.
"As well as providing the vehicle, we'll also cover the costs of insurance, registration and servicing." 
Mr Contarini said this was the fifth vehicle the Club had donated to schools participating in the ARTIE program.
"We've donated vehicles to Ayr, Beenleigh, Bribie and Marsden State High Schools, and have already seen great results for students who've been using them," he said.
FOGs Executive Chairman Gene Miles said these vehicles RACQ had provided added additional value to the existing ARTIE Academy program.
"Completing 100 hours can sometimes be challenging for students, so having support from RACQ, the school and ARTIE Academy will get students off to the best and safest start when driving and will be a key component to enhancing the success of students in life after school."