First FIA Smart Cities Forum of 2019 to take place in Mexico City
For the second time, North America's most populous city will welcome the FIA Smart City Forum on Friday the 15th of February.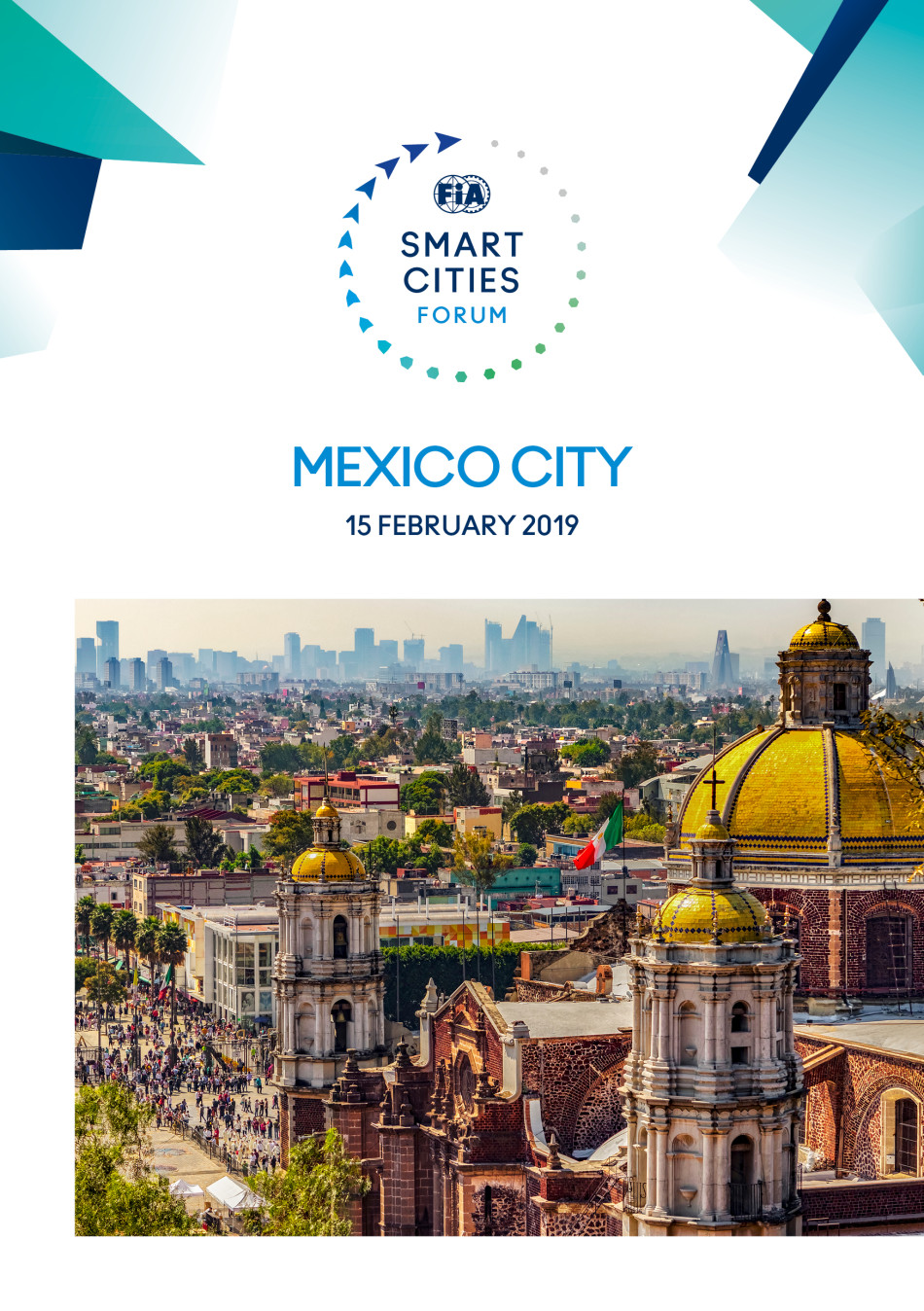 The first instalment of this year's FIA Smart Cities Forum will take place in Mexico's capital, Mexico City. 
This edition of the Forum will focus on the theme "Measuring Smart Mobility", and will see the participation of the Mayor of Mexico City, the United Nations (through its Environment Programme), United Smart Cities, LATAM, the Los Angeles Department for Transport and other international organisations and mobility experts from both the public and private sectors from around Latin America.
The FIA Smart Cities programme is an initiative of the FIA focused on innovative and sustainable urban mobility. The programme is designed in partnership with the Formula E Championship and its platform of urban-focused, fully electric racing. The FIA Smart Cities Forum will also host the first round of the FIA Smart Cities Start-up Global Challenge, powered by MassChallenge, with the first group of start-ups preselected by an international jury, composed also by FIA Member Club representatives.
Download the brochure