FIA SMART CITIES eFORUM — ASIA-PACIFIC: BRINGING SMART MOBILITY TO ASIA-PACIFIC
Held on 23 November, the FIA Smart Cities eForum – Asia-Pacific gathered urban mobility experts from all sectors to discuss the main trends in smart cities development in Asia-Pacific, focusing on case studies demonstrating the smart and sustainable mobility transition.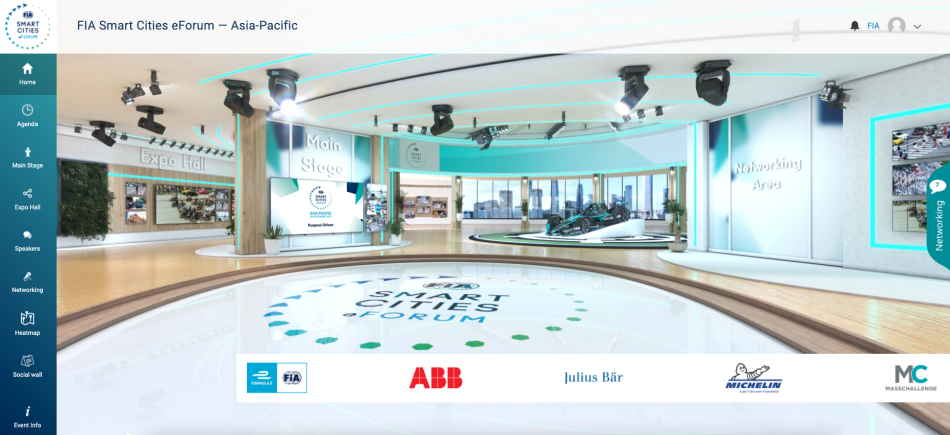 The last eForum of Season 5 of the FIA Smart Cities initiative started with welcome words from FIA President Jean Todt who reminded the urgent need to transform urban mobility and lead the Smart Cities transition to tackle current global challenges.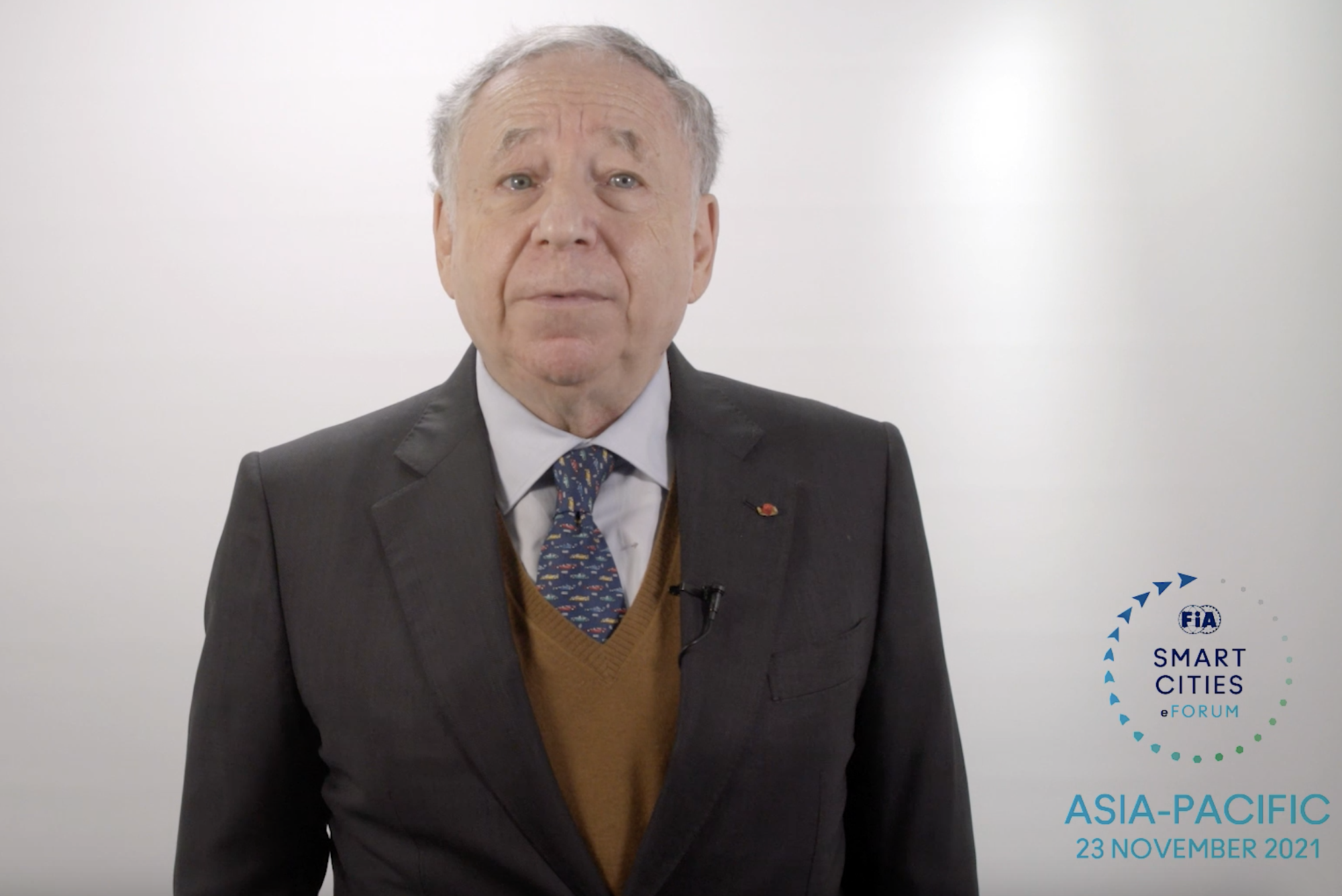 "Designing a safe, accessible and low carbon mobility system is a key priority to address the climate challenge and meet global urbanisation targets. The level of mobility infrastructure varies from one country to another, but it is encouraging to see that more and more governments recognise the importance of safety standards, environmental protection, and demand-oriented technologies," he said.
He also acknowledged the participation of renowned experts in the eForum and the key role they play in driving these evolutions towards a more sustainable mobility and the adoption of human-centric approaches.
The eForum continued with the Opening Panel, gathering Founder & President of the AIP Foundation and FIA Region II President Greig Craft, and Deputy Director of Shenzhen Nanshan District Ye Chun.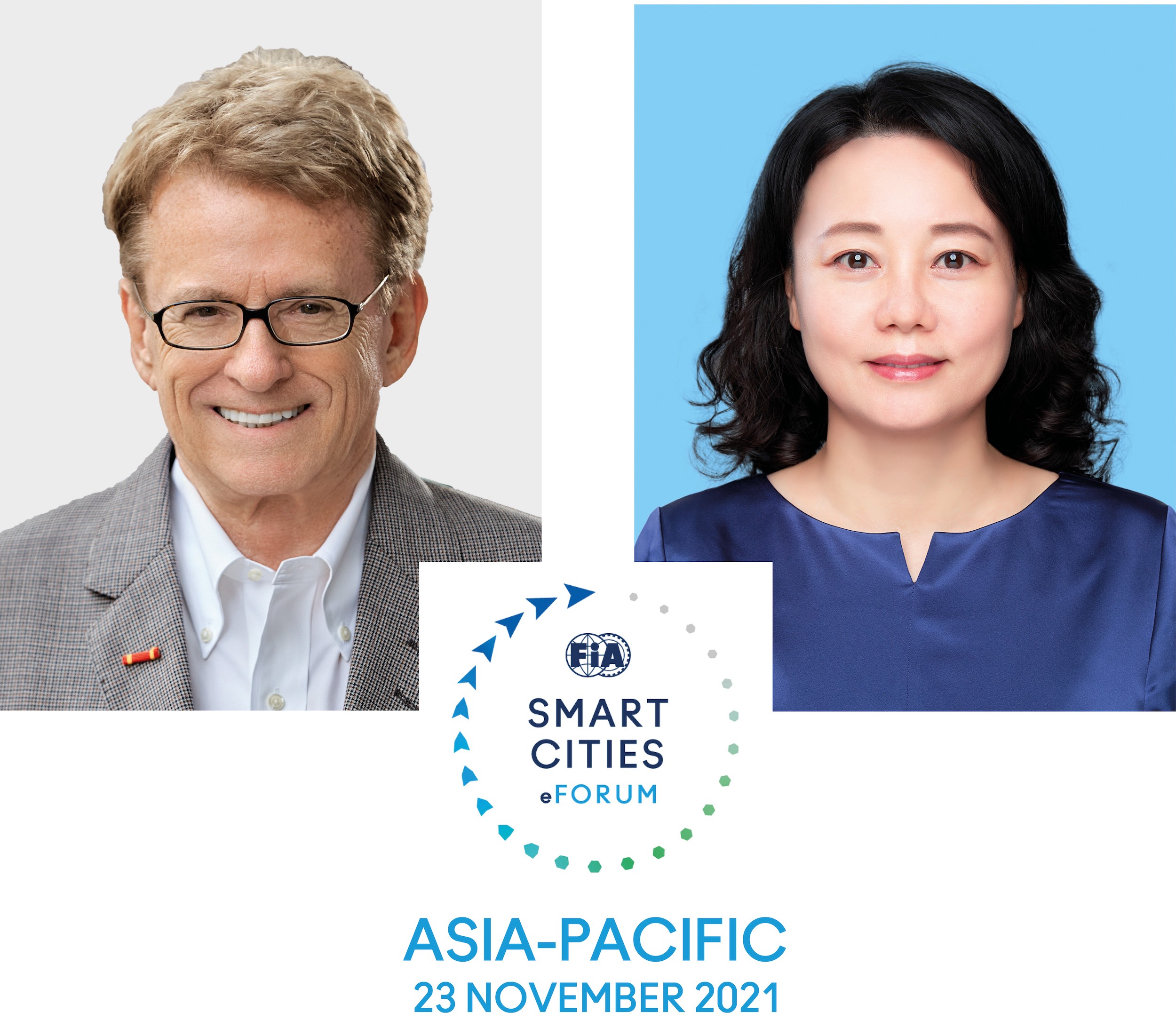 Talking about the critical priorities for the FIA Clubs in the Region, Greig Craft also prompted to put users' interests at the centre of the mobility system and the need to redefine our approach to achieve smart cities. "Smart cities and mobility seemed to be focused on technology solutions and technology discussions (…) and it was knowledge first and residents second. I believe the equation is shifting finally but it hasn't resonated strong enough with many people, including myself, and it seems like an abstract thing to too many and it lacks a sense of immediacy of the magnitude of the problems," he declared.
He compared the cities to living beings and insisted on the fact that there is an urgent need to engage adults and involve new generations when it comes to shaping the cities of the future and addressing challenges such as global warming. "There are more and more components that are critical not only for our region but for our humanity. Our most pressing priorities are human-centered and human-centric: engaging communities, educating, communicating, giving them the tools to understand and act now."
Craft then moved on to explaining how mobility can evolve in that direction, insisting on the fact that empowering users and giving them access to broader transport options is key to ensure success. "We all know that people's behaviours don't change easily or quickly but for starters we can help by incorporating the United Nations Sustainable Development Goals into product and service development to create solutions that are better for the planet and humanity. Of course, the objective is not to get rid of individual cars altogether but rather to introduce more choice and freedom with more flexible modes of transport for different situations. In fact, I think this is a big matter of equality and accessibility and giving everyone the power to choose among multimodal transportation modes."
Craft concluded talking about the COVID-19 pandemic that is still strongly impacting the world of mobility and insisted on the need for Mobility Clubs of the FIA Region II to collaborate and join forces, especially in the field of road safety. As the Region gathers close to 1 billion of kids, he raised the issue of the danger that a lot of them face on their journey to school and the risk of a new pandemic of road crashes when the kids currently studying at home will go back to the classroom. He said Clubs from the Region can play a critical role in avoiding that if they work together and share projects. He gave the example of the success story of a project led in Vietnam that started with one school ­— around which they managed to get the speed limit lowered to 30km/h during drop off and pick up hours — and then expanded to the whole city before laying the ground for an upcoming new national law limiting speed in school areas.
Deputy governor of Shenzhen Nanshan District Ye Chun then took the floor to explain Nanshan District's strategy and leading position in driving the green revolution forward. She highlighted the fact that the District is working to develop green production, accelerate industrial restructuring and guide companies to transform and upgrade. In addition to having a 'green' economy, Nanshan District's objective is also to improve liveability and build a more sustainable and ecological environment for its residents. In addition to strong investment in water control systems, it is leveraging on new technologies to promote the successful adoption of eco-friendlier modes of transport.
"We are building a green lifestyle. We innovatively apply big data, artificial intelligence and other technologies to build a smart city and make urban management and operation more efficient. In particular, for promoting smart and green transportation, we actively explore autonomous driving, popularise new energy vehicles and we have built 12,600 charging houses, striving to be a pioneer in green development," she stated.
Next on the agenda, the keynote session focused on 'Trust and Safety in Autonomous Mobility Systems: a Human-centered Approach' with insights from University of Sydney Professor of Interaction Design & Director of Innovation – Education Enterprise & Engagement (EEE), Dr Martin Tomitsch.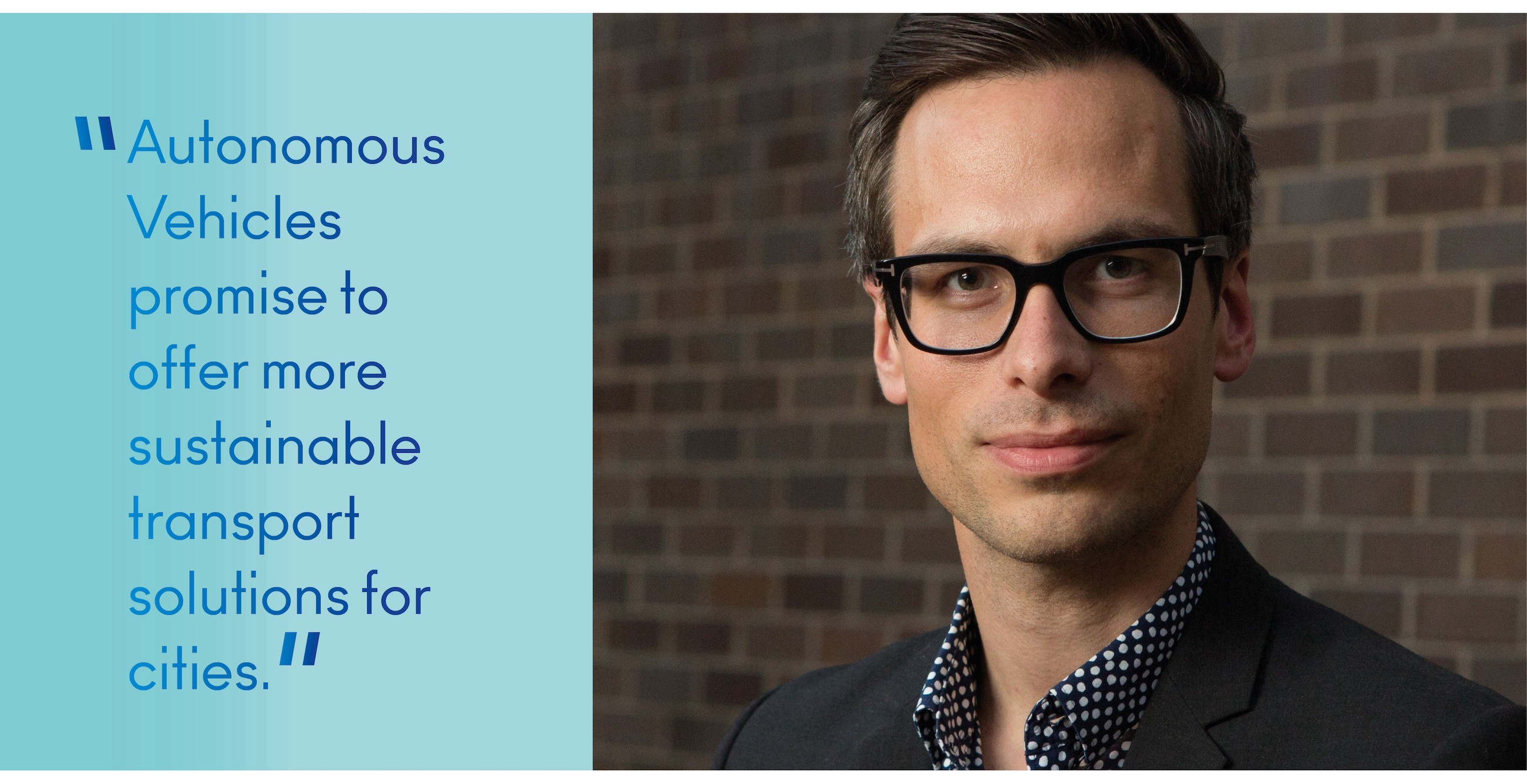 Dr Tomitsch started his presentation by relating an accident which happened on 18 March 2018 when an experimental Uber vehicle that was operating in autonomous mode killed a pedestrian pushing a bike across the road. The software was then not able to recognise the pedestrian which was classified as an unknown object. For Dr Tomitsch, this kind of incidents affects the trust of the public into new technologies such as Autonomous Vehicles (AVs). It is referred to as an "explainability problem": "AI systems appear as black boxes, we don't know what kind of inputs the AI system uses and how it uses those inputs to make decisions", thus creating fear and distrust. Dr Tomitsch insisted on the need to make this automation available to other road users including pedestrians, hence the importance of a human-centered design approach.
Dr Tomitsch touched upon the influence of policy and politics on technological innovation, taking the example of motorised scooters, which were already available 100 years ago but did not survive because of lobbying groups for higher speeds on the road.
He concluded his presentation saying that "Human-centered design offers us an approach to create urban interfaces needed to ensure the safe and meaningful operation of AVs in urban spaces. But human-centered design can also be used to drive innovation, for example through creating and evaluating speculative prototypes."
The first panel gathering iMOVE Cooperative Research Center Managing Director Ian Christensen, Dassault Systèmes Vice President, Transportation & Mobility Industry Asia Guillaume Gerondeau, and Intelematics Australia Managing Director and CEO Nick Marks, also dealt with the role of human-centric approaches and technologies as enablers of a smarter urban mobility.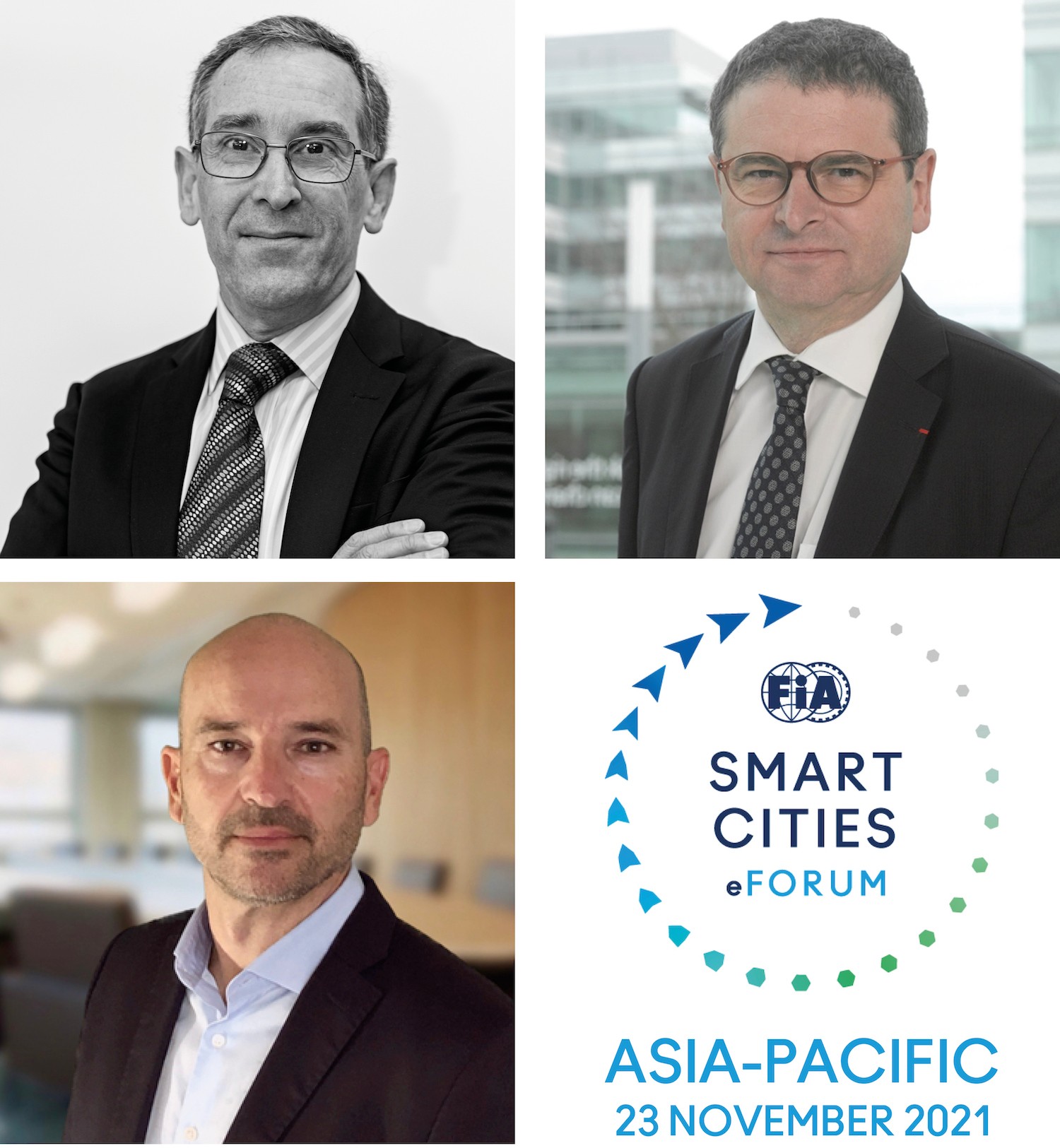 Nick Marks started the discussion by giving insights on the main evolutions in mobility habits in Australia, highlighting the role of 'Mobility as a Service' solutions and the adoption of more multimodality in transport while also explaining that the range of choices for users has significantly expanded. "Will ride-hailing replace private vehicle ownership? The reality is probably no. Will it compete? Sure there might be some tension between the two, however, the reality is that they will probably coexist and that no answer mode will dominate. What we see is the changing face of private ownership and 'usership' particularly in the last few years. And that has come in the form of ride-hailing, car sharing, car subscription, as well as the traditional private ownership. But more interestingly, we saw the single rise of innovative journey planning solutions in the form of MaaS or what's called 'Mobility as a Service'. And these services interlink vehicle-based travel options with other modes of transport such as public transport, micro-mobility solutions, whether they be e-scooters or e-bikes, as well as traditional cycling and walking" he said.
Developing efficient innovative mobility solutions requires the access to accurate and detailed data and Marks highlighted the fact that access to good data is underpinning many use cases and, in the field of connected vehicles and mobility, raising a lack of trust issue.
"On the topic of connected vehicles, one of the biggest challenge or obstacle that a lot of organisations face is navigating the issue of consent with respect to data and making data available. From an end-user perspective there are always issues of privacy in place," He declared.
Access to relevant data can also be achieved through the use of state-of-the-art simulation technologies. Guillaume Gerondeau presented Dassault Systèmes' 'virtual twin' concept that aims to create a virtual copy of the vehicle and then a virtual copy of the city or environment it is supposed to evolve in and interact with. This virtual platform enables to develop and simulate at the same time as if the car was for real. It provides a cheaper option than developing prototypes and the virtual environment gives access to endless possibilities when it comes to testing features when designing new vehicles. "The principle of the virtual twin city is that you start from the real and then you make the twin of the real in a virtual environment. So it should always be the exact mirror of the city. (…) In this virtual world, you can image plenty of scenarios for the future of mobility," he further explained. Gerondeau also insisted on the fact that the simulation allows to take into consideration the client's perspective ­— whether that be the end-user customer or a city — very early on in the process.
Gerondeau continued talking about the advantage of imagining the future virtually and then transferring it to the real world as finding efficient local solutions is not an easy task. "The future of mobility needs to be developed at the local level. It's not going to be 'one size fits all', but you will have to develop the right solution. The right solution for Mumbai is not going to be the right solution for Sydney, or the right solution for the countryside in Japan. Population, demographic, infrastructure, everything is different," he said.
Ian Christensen acknowledged the key importance of simulation in building human-centered efficient urban mobility systems. "We are working on making a digital twin of the traffic so we take a look at old traffic patterns, current traffic patterns and then we try to use the digital twin of that traffic to predict what the traffic is going to be like in 60 minutes or 30 minutes or whatever and in that way we can then help the traffic engineers in trying out different sorts of congestion mitigation processes. And we can, even in real time, try out five different ways to solve the traffic congestion around an accident, pick the best one and that then gets deployed in practice," he explained.
Good simulation relies on access to reliable data and Christensen highlighted the key role they play in fostering the current trend towards more customer-centricity.
Talking about data, Christensen also evoked the issues surrounding the development and adoption of more and more connected vehicles. As between connected vehicles, one vehicle end up using information from another vehicle, he highlighted the need to establish trust so that one vehicle can safely use the information provided by another. iMove is currently working with the Queensland government to create a credentials management system giving an indisputable identity to each connected vehicle and thus connected the data vehicle to its own identity. As many vehicles will be imported, he insisted on the need to harmonise these credentials management systems with other regions of the world.
Eventually, Christensen also underlined the role played by FIA Clubs in Australia in leading the mobility revolution. "Australia is a Federation of States and that gives us the huge benefit to have an Automotive Club in every state of the country. What is interesting is that because of the evolution of the automotive industry, the Automotive Clubs have evolved into much more elaborate engagement with the community and the mobility sector, in the role they play. For example, the Club in Western Australia was the Australian leader in introducing automated vehicles. They introduced the first autonomous shuttle bus to run on public roads. In South Australia, the Club is focused on mobility for people who have mobility challenges. The Club in Queensland has a world class test site for testing out AVs and other transport or traffic management technologies. Nick Marks' company Intelematics was formed by the Victorian Automobile Club and, as Nick just described, it has an intense focus on understanding people's travel requirements, collecting data from the traffic flow and helping customers and travellers engage with much more elaborate journey planning tools," he explained.
Looking at the different ways to reduce transport emissions in cities across Asia-Pacific through technology and infrastructure, the second panel discussion gathered Dean of School of Automotive Studies & Tongji University Director of Clean Energy Vehicle Engineering Center Dr. Prof. Lijun Zhang, NRMA Australia CEO Motoring and Membership Emma Harington and Asian Development Bank Sustainable Development and Climate Change Department David Shelton.
Dr. Prof. Zhang started by highlighting the three key aspects that will allow, according to him, for mass production and mass consumption of EVs in the future. These are vehicle technology, infrastructure and cost/price. He insisted on the need to improve the battery performance, as well as their low temperature and the safety aspect. Regarding infrastructure, Dr. Prof. Zhang underlined how important it is to increase the number of charging piles and hydrogen refueling stations. Finally, he put forward the necessity to reduce the price of EVs, which is still very high for the average road user.
Dr. Prof. Zhang then touched upon intelligent vehicles, and more precisely, how the customer experience can be improved, along with the environmental credentials. "In China, the government has developed a policy to promote the usage of multilevel intelligent vehicles. If the human-centered design is not only for motion's safety but also for the intelligent cockpit — including intelligent postures and adjustments for the seat — the HMI interface (human-machine interface) and the interaction, it will improve the comfort. Therefore, there can be much more young users to trust intelligent vehicles, accept, buy and use them."
As far as the importance of charging networks is concerned, Emma Harington mentioned the NRMA's investment in fast-charging EV networks. She came back on the history of the FIA Member Club, having worked on the transition from horsing cars to motor vehicles 100 years ago and now working on the shift towards EVs. "We feel that the adoption of EVs provides an opportunity to not only transform mobility but in so doing, reduce emissions and start that journey into a cleaner transport future."
Harrington insisted on the importance of safety, affordability, equity and access so that no Australians should be left behind by this transition and highlighted the main barriers to EV mass adoption. "We know that while 7 in 10 people we surveyed are considering buying an EV in the next 5 years, the biggest factors or barriers to purchase include the purchase cost and the parity between ICE vehicles, access to charging, both public charging and at home charging, having convenient charging locations in driving range, and kind of the perception of EV performance. With that, we have, as one of our strategy, really taken a leap to drive and build the EV charging network in Australia."
A comment was made in relation to the ambition to have charging stations at new homes, referring to the law coming through in the UK, but asking if there was sufficient cable capacity to deliver required energy in streets. There was also a question regarding green electricity production in a country that is predominantly burning coal and gaz.
On the topic of road safety and how to reach zero death in the meantime as zero carbon emissions, the floor was given to David Shelton. "To get to zero carbon or zero death, we need to change the way we think about our planning for the future and rather than projecting it from the past, we need to set our targets and vision for the future and plan for that."
Shelton insisted on the fact that road crashes are carbon generating: they usually happen in circumstances which generate carbon emissions (such as poor traffic flow or unnecessary speed), they create disturbance in the traffic flow and they require the deployment of emergency vehicles. For him, there is quite a lot of synergies between zero death and zero carbon.
Still in the field of innovation, the eForum participants heard from NIO 333 Formula E Team CEO Vincent Wang. The team received the FIA three-star environmental accreditation for its environmental performance and awareness activity in September 2021. Wang mentioned their team primary partner, NIO, which is a global smart electric vehicle company founded in 2014 offering high performance EVs in china. The Formula E team will continue to work on improving on track environmental performance and maintaining excellent environmental awareness in the coming years, communicating on all electric racing series at public events and showing their commitment to electric mobility.
The last part of the eForum gave the floor to RACEnergy, winner of the Asian edition of the FIA Smart Cities Global Start-up Contest Season 5. The Indian start-up has developed swappable batteries and battery packs that can be used to retrofit vehicles at a low price and aims to create a network of battery swapping stations, thus facilitating the switch to electric mobility.
The eForum – Asia-Pacific was the last conference of FIA Smart Cities Season 5.