FIA Member Club AMZS building important knowledge on road traffic and safety among children
In the summer, the Avto-Moto Zveva Slovenije (AMZS) organised a road safety day to raise awareness of road safety among children. This was one of the many activities that the Club led over the past years to improve traffic safety for children in Slovenia.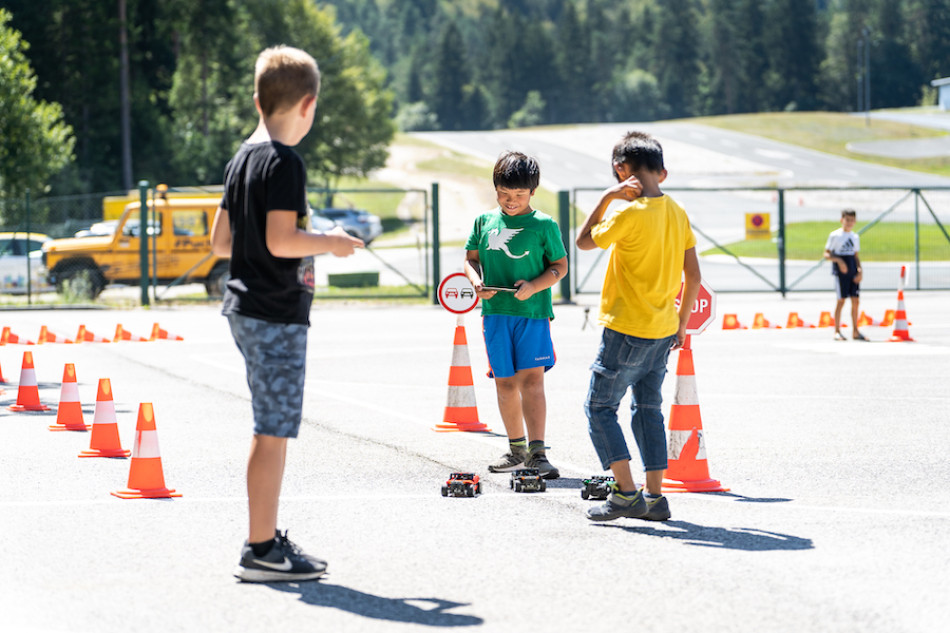 During the summertime, the Avto-Moto Zveva Slovenije organised a road safety day at the Safe Driving Center Vransko together with its partners the insurance company Sava, Slovene Police and Association of Friends of Youth Ljubljana Moste-Polje to educate children about road safety. 
During this day, children had the opportunity to learn about the precise operation of vehicles and how they work when in traffic on the road thanks to small Lego bricks' vehicles they had built and that they could control with a smartphone. This was made possible by the special Bu Wizz system developed by a young Slovenian start-up company called Fortronik and that adds the Lego vehicles more power, higher speed, and precise steering. 
The young visitors of Vransko also rode bicycles on the training ground, drove small electric cars, went on a ride on the training track in a car driven by an AMZS safe driving instructors, and tried a roll over simulator. They proved that they know a lot about road safety and learnt that they themselves have a lot to contribute to making roads safer. 
Watch the video of the event below: