FIA CLUBS TAKE PART IN SAFER CITY STREETS EVENT IN GUADALAJARA, MEXICO
On 18-19 October, the FIA and 25 FIA Member Clubs participated in the 7th meeting of the Safer City Streets Network, the global traffic safety network for liveable cities. The event gathered more than 130 participants in Guadalajara, Mexico. City representatives, international organisations such as iRap, the Inter-American Development Bank (IDB), the World Resources Institute (WRI), the World Bank and the Global Alliance of NGOs for Road Safety discussed effective policies to improve road safety at the urban level. Twenty five FIA Member Clubs from Regions III and IV joined the global debate and interacted with city representatives and experts across the two-day event.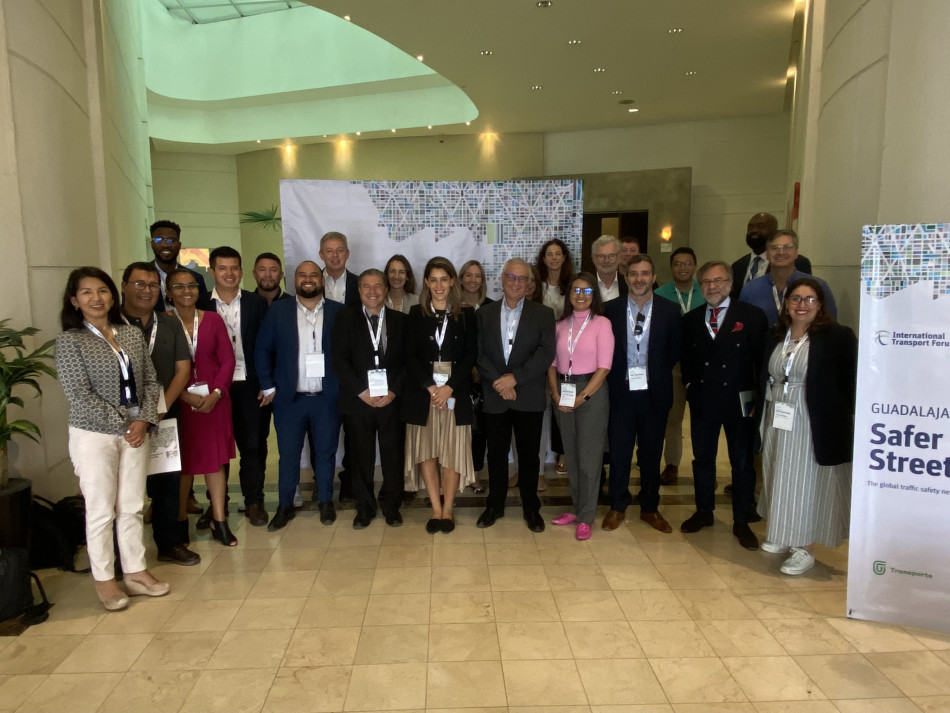 On this occasion, the FIA presented the "Accessible Micromobility in Mexico City and Abroad" report, produced in cooperation with a group of students from Sciences Po Paris, as part of the FIA Road Safety Grants Programme, with the support of the FIA Foundation. The report sets out a framework for evaluating cities' use of policy instruments to engage with groups lacking access to micromobility services. The methodology focuses on the four axes of micromobility (physical ability, age, gender, and socioeconomic status), lists several policy tools available to improve accessibility, and presents a case study in Mexico City.
At the margin of the Safer City Streets event, the FIA and FIA Region IV organised a session of the Road Safety Course delivered by the Delft University for FIA Member Clubs from Regions III and IV. This training programme, supported by the FIA Foundation, aims to help Clubs design and implement road safety projects and carry out advocacy activities. The event offered the opportunity to organise an in-person training day, which will be followed by online webinars in the course of November.
To access the full "Accessible Micromobility in Mexico City and Abroad" report, please click here (for FIA Members only).