FIA Clubs kick off important week for road safety in Brasilia by attending NGO Rally
All members of the road safety community are converging to Brasilia as a crucial week is opening with the 2nd Global Conference for Road Safety being hosted by the Brazilian government on 18-19 November.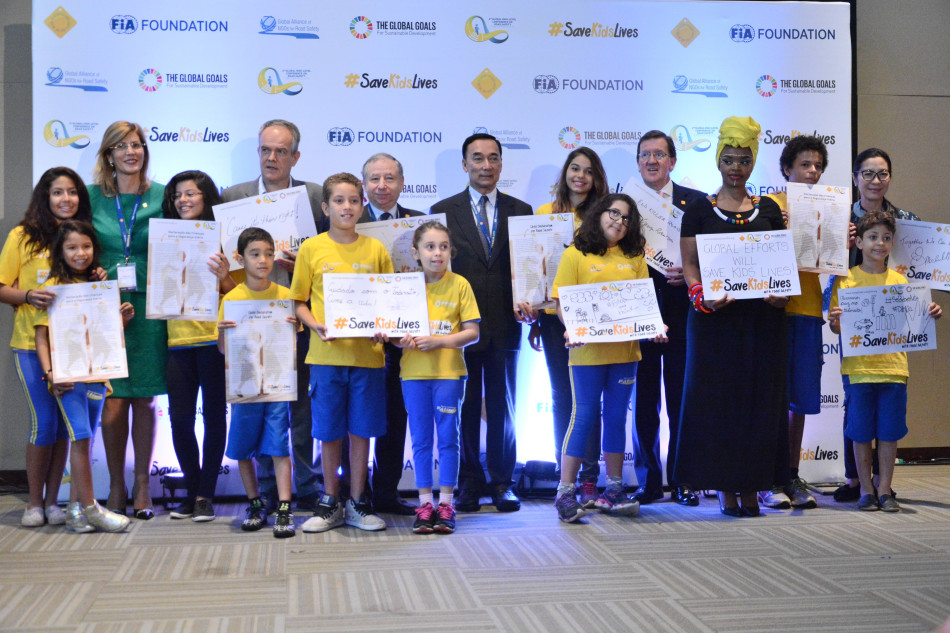 This year is the mid-point of the UN Decade of Action for Road Safety 2011-2020 and the UN General Assembly recently approved a new ambitious target under the UN Sustainable Development Goals to halve the number of deaths by 2020.
The FIA will be well represented for this particular occasion with no less than 75 club delegates travelling from all over the world, alongside FIA President Jean Todt.
The delegates attended today one of the first conference side-event, hosted by the Global Alliance of NGOs for Road Safety – "Transforming our world: NGO Rally for Safe Roads for All". The Alliance counts over 140 member NGOs active in more than 90 countries. It was founded in 2011 as a forum where NGOs can share best practices and collectively advocate for road safety and the rights of victims of road traffic injury.
Moderated by the Alliance's President Jeffrey Witte, the event saw a number of speeches and panel discussions by representatives of the civil society and of international organisations, as well as Ministers of Brazil, Morocco, Thailand and Senegal.
Jean Todt said: "Throughout this week we will be able to take stock of what we have achieved so far. More importantly we will be able to determine how to move forward and achieve the goals we have set for 2020."
He continued by emphasizing the importance of the NGOs' work to tackle the road safety crisis: "NGOs have taken the lead of the #SaveKidsLives campaign over the last year, and it is a testament to your hard work that the Child Declaration has been signed over one million times. Well over the original goal of one hundred thousand signatures."
During the event a minute's silence was observed to honour the memory of road crash victims and the Brazilian government was presented with the Child Declaration for Road Safety.
The event closed with remarks by Global Road Safety Advocate Zoleka Mandela and Global Road Safety Ambassador Michelle Yeoh.