The benefits of connected car technologies
Connected car technology has the potential to have a major impact on road safety, have significant environmental implications and, if widely adopted, could revolutionise mobility. In this article, we will explore the potential benefits of these technologies, mainly on road safety, traffic management and sustainability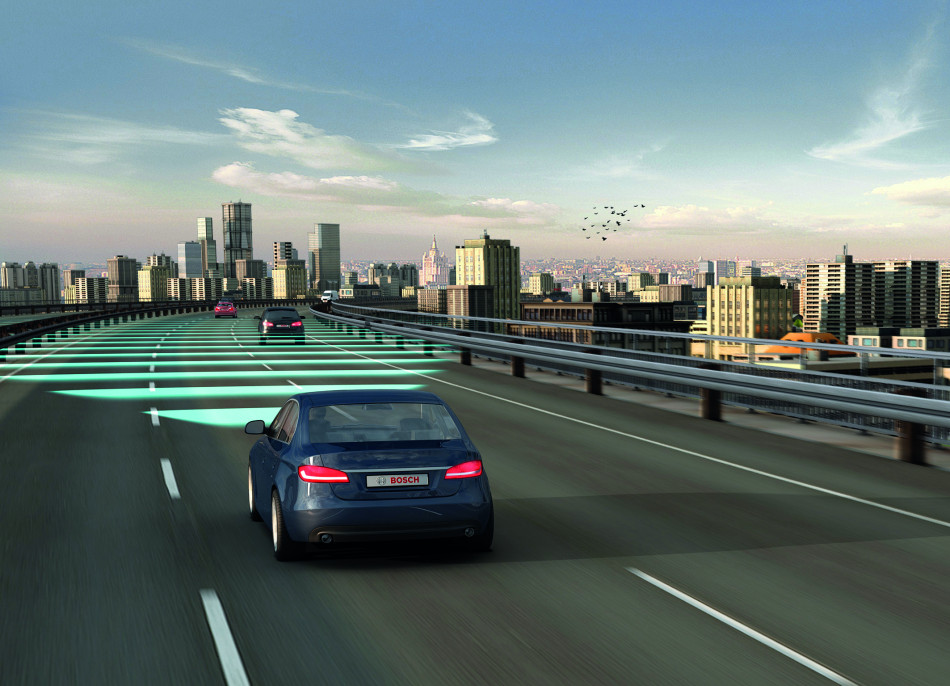 ROAD SAFETY
COLLISION AVOIDANCE
V2X could reduce fatalities by 30% worldwide, with a further 30% reduction in serious injuries. In the US, where more than 30,000 people per year die in road accidents, the NHTSA estimates that up to 80% of non-impaired crashes may be prevented by V2X.
VULNERABLE ROAD USERS
Pedestrians, cyclists and in general every road user that is not protected by being sat inside a vehicle can be protected by V2X if they are equipped with this technology, allowing V2X vehicles to detect and avoid them, with reception and data processing functionalities sending users warning messages.
ROAD HAZARD WARNINGS
If the infrastructure can communicate with oncoming vehicles, it can warn of road works or a reduced speed area. Furthermore, intervention vehicles can send a warning to oncoming cars in case of an unforeseen intervention or an accident without the need for infrastructure connectivity.
SENSOR FUSION, AUTOMATION
Further steps in the benefits of connectivity can be achieved via sensor fusion, where V2X complements on-board active safety devices, sensors and map data.
KNOWLEDGE BASE
All the driving data generated could be used to analyse "quasi-accident" situations, where safety systems take over in an emergency situation to prevent an accident. These are statistically much more significant than accidents as they represent more incidences.
DYNAMIC TRAFFIC MANAGEMENT
REAL-TIME TRAFFIC INFORMATION
A connected car collects and makes position and speed data available to other cars as well as the infrastructure. Real-time traffic information can be derived from this data using every car as a probe. Moreover, very local data could be obtained directly from the cars travelling immediately ahead.
PLATOONING
A situation where vehicles follow each other autonomously (i.e. without driver input), the pace being set by the vehicle leading the train, by relying on active security systems and/or connected systems. The resulting traffic flow is more fluid, less polluting, denser, faster, and safer.
CONGESTION MANAGEMENT
Congestion in the EU costs nearly €100 billion annually, and V2X has the potential to reduce road congestion by 15%. Real-time data can be combined with simulation models to build predictive traffic information that can optimise routes and estimate travel time much more accurately.
SUSTAINABILITY
ENVIRONMENTAL IMPACT
Reductions in congestion and smoother traffic flows would result in significant reduction of pollutant emissions, so would smaller applications such as parking spot finding assistance or priority and speed advice. On top of this, V2X can complement initiatives such as eco-driving.
ROAD USAGE CHARGING
Today, a motorist wishing to access toll roads will pay a one-off fee as he accesses it, with possible variations in price depending on the vehicle type and carbon footprint. V2X allows infinite possibilities of pricing, for any kind of road, by type of vehicle and effective road usage.
MULTI-MODAL MOBILITY
Multi-modality, or combined transport, is the usage of multiple modes of transport to achieve a journey or transport goods. An example of a multi-modal trip could associate a flight, a train journey from the airport to the city centre then a taxi home.