Thierry Willemarck elected new FIA Region I President
Thierry Willemarck elected new FIA Region I President for Europe, the Middle East and Africa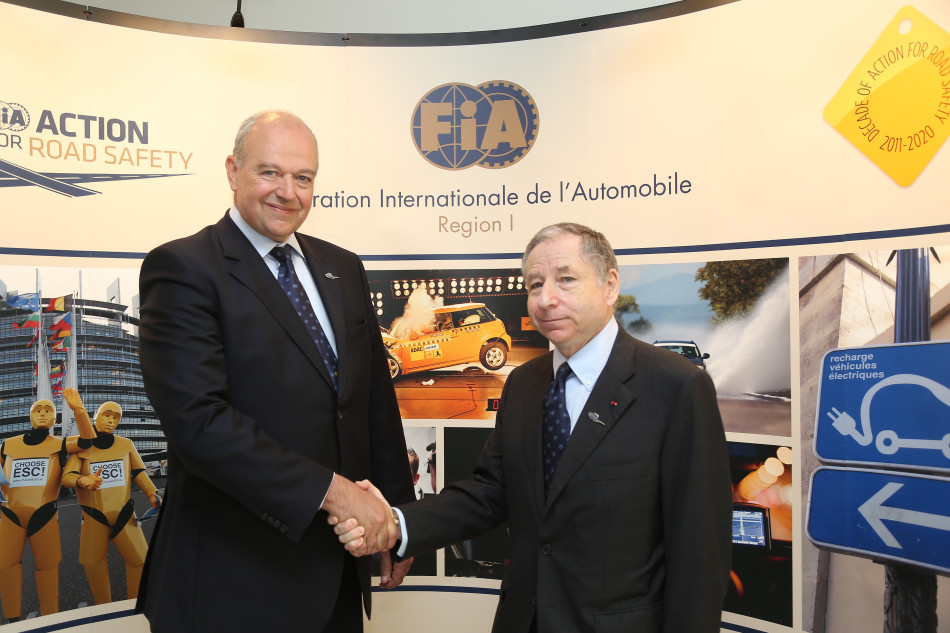 Thierry Willemarck has been elected the new FIA Region I President today (15 May 2013). Mr Willemarck is a Belgian national who is also CEO of Touring Club Belgium (TCB). He replaces the out-going President Werner Kraus after serving 8 years in the role.
FIA Region I represents 108 Touring and Motoring Clubs in Europe, the Middle East and Africa from its Brussels office, which total more than 38 million members. The election took place at the Plenary Assembly of the FIA Region I Spring Meeting which is being held in Vienna this week.
The newly elected FIA Region I President Thierry Willemarck said "I look forward to maintaining and building on the work which has already been achieved to make FIA Region I an essential platform for international cooperation and the exchange of policy ideas, best business practices and research initiatives between our 108 Clubs".
FIA President Jean Todt said "On behalf of everyone at the FIA, I would like to thank Werner Kraus for his dedication and commitment over 8 years as FIA Region I President. I am sure that the new President, Thierry Willemarck, will carry on the work of ensuring strong regional cooperation between our Clubs in Europe, the Middle East and Africa."
CV - Thierry Willemarck
Thierry Willemarck, CEO of Touring Club Belgium, started his career in the oil industry before becoming a CEO with responsibility for Europe and the European Marketing Strategy in this sector. In 2001 he joined Touring Club Belgium, and successfully helped to turn the Club into the fully autonomous and debt free company that it is today. Mr Willemarck has also been centrally involved in the setting up of the FIA University. 
For further information on FIA Region I, click here.