TCS shines a light on pedestrian visibility with stylish clothing options
Swiss Club TCS is taking an innovative approach to persuading pedestrians and other road users to increase their visibility at night by designing a range of clothing that not only improves their safety but which makes them more stylish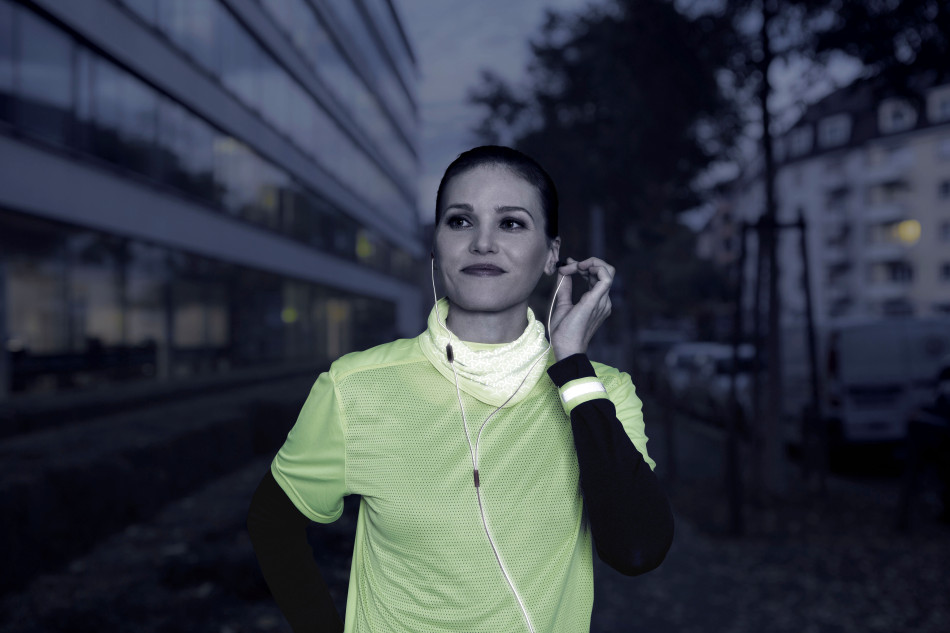 The club's "Made Visible" campaign, which launches in February, is based on research stating that the risk of a driver being involved in an accident is three times higher at night. If that journey also occurs in rain or snow or against oncoming lights, the risk can increase tenfold. People wearing dark clothing can be seen by drivers from a distance of 25 metres, but this increases to 140 metres if they are wearing reflective clothing. The earlier a driver sees a person, the better he or she can react.  
"Knowing from surveys that classic reflective jackets are seen as unfashionable and impractical, we want to show people some trendy alternatives," says Helmut Gierer, campaign manager at TCS. These include shoes, headphones with LEDs, as well as umbrellas, scarves and clothing made of a new material that has a neutral appearance in daytime but becomes reflective when light shines on it at night.  
"Today, people who make themselves visible to traffic are seen as outsiders. We want to turn them into trendsetters," explains Gierer.  
"Snowboarders serve as a role model for the campaign," he adds. "In the past, skiers just used to wear a hat and colourful clothing. But when the snowboard hotshots came along and began exploring dangerous off-piste routes, they wore helmets. Snowboarding became popular and wearing a helmet became normal in other winter sports as well. Nowadays, the rate in Switzerland is at over 90 per cent."  
The Made Visible campaign will be advertised on posters, in the press and on social media.