Sustainability and innovation: French Formula 4 introduces biofuel
By using 100% renewable fuel for its F4 championship from 2022, the FFSA confirms its commitment to the ecological transition.
The French Championship becomes the first single-seater competition to use biofuel using 100% renewable components for the entire season.
Earlier this season, the German Formula 4 Championship also introduced environmentally friendly fuels with an innovative Shell fuel containing roughly 50% sustainable components.
With a view to leading French motor sport towards carbon neutrality by 2050, the FFSA and its federal training centre in Le Mans are breaking new ground through a technical and commercial agreement with Repsol. The FFSA and the FFM (French Motorcycle Federation), in partnership with the Ministry of Sports, will present the first "Environmental Barometer" of motor sports in the second half of 2022. 
"The biofuel formula used by the French F4 allows a saving of more than 70% in greenhouse gas emissions compared to fossil fuels"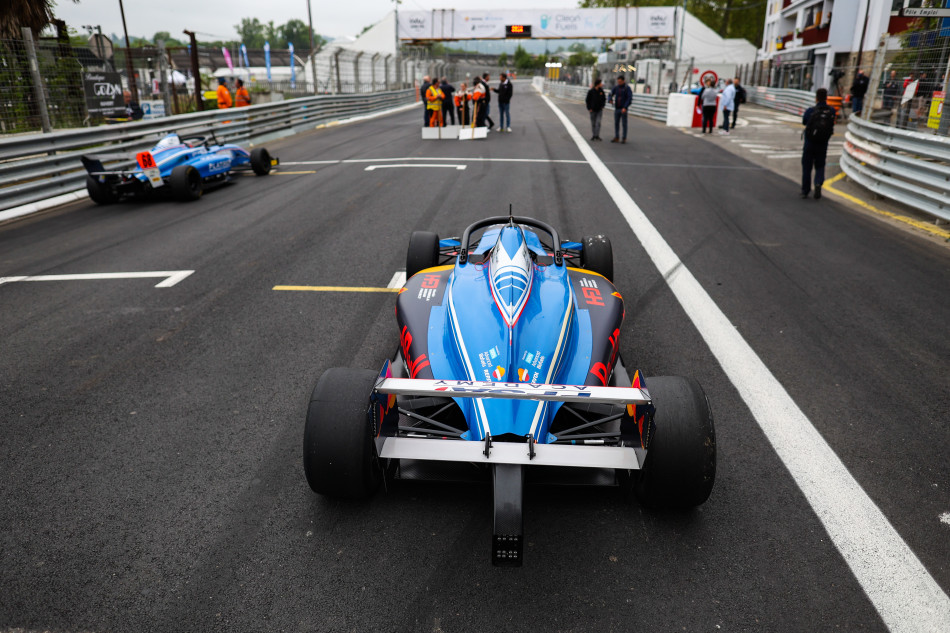 The agreement reached provides for the use of 30,000 litres of biofuel developed and refined at Repsol's technological laboratory in Móstoles (Madrid), Spain. This biofuel, derived from waste and produced by the multi-energy company, meets the sustainability criteria established in the European Renewable Energy Directive (RED), as well as the parameters of the "Advanced Sustainable Fuel" specification established by the International Automobile Federation (FIA). A biofuel formulated to reduce greenhouse gas emissions by more than 70% compared to fossil fuels.
Felipe Calderon, President of the FIA Environment and Sustainbility Commission, said: "The FIA congratulates the FFSA for this significant achievement. Making the French F4 championship the first single-seater competition with biofuel using 100% renewable components for the entire season is a major development. Together with our championships, we will continue developing and showcasing sustainable and innovative solutions to lead motorsport into a low carbon future."
Nicolas Deschaux – President of the Federation Française du Sport Automobile, said: "I am delighted to position French motor sport, and more particularly our F4, as a test laboratory for the technological development of renewable fuels. This agreement with Respol, which I salute for its commitment to providing us with an innovative and more carbon-free solution for our top-level single-seater championship, is perfectly in line with our federation's environmental strategy, which aims to be carbon neutral by 2050".
Christophe Lollier – FFSA National Technical Director - FFSA Academy Director, said: "We have been testing this new 100% renewable Repsol biofuel since pre-season testing on our new Mygale F4s and the result is very positive. This is why we have decided to adopt it for the entire 2022 season and are even considering extending it to our Junior Karting championship. As a pioneer of its kind, the French Formula 4 championship becomes the first single-seater competition in the world to use a 100% renewable fuel, which is a source of pride".
Clara Rey - Director of the Customer Centric Service of the Repsol Technology Lab, said: "With this agreement, Repsol continues its commitment to providing sustainable solutions for top-level motor racing. In this way, the company, a pioneer in the manufacture of sustainable fuels in Spain, continues to advance in the decarbonisation of its processes and products in order to become net zero emissions by 2050".
FRENCH F4 CHAMPIONSHIP 2022 CALENDAR
16/18 April – Nogaro // 6/8 May – Pau // 13/15 May - Magny-Cours // 28/30 July - Spa Francorchamps (Bel) // 9/11 September – Lédenon // 16/18 September - Valencia (Esp) // 14/16 October - Paul Ricard