A Successful 10th Edition of the FIA University Emerging Leaders Programme
Taking place in Barcelona on 4-8 October 2021, the 10th edition of the FIA University Emerging Leaders Programme gathered 19 participants from Automobile Clubs in 12 countries, in partnership with ESADE Business School. This tailor-made programme, exclusively dedicated to FIA Member Clubs, provided participants with insights on leading change in Mobility Clubs, strategic thinking, and building a culture of innovation and collaboration.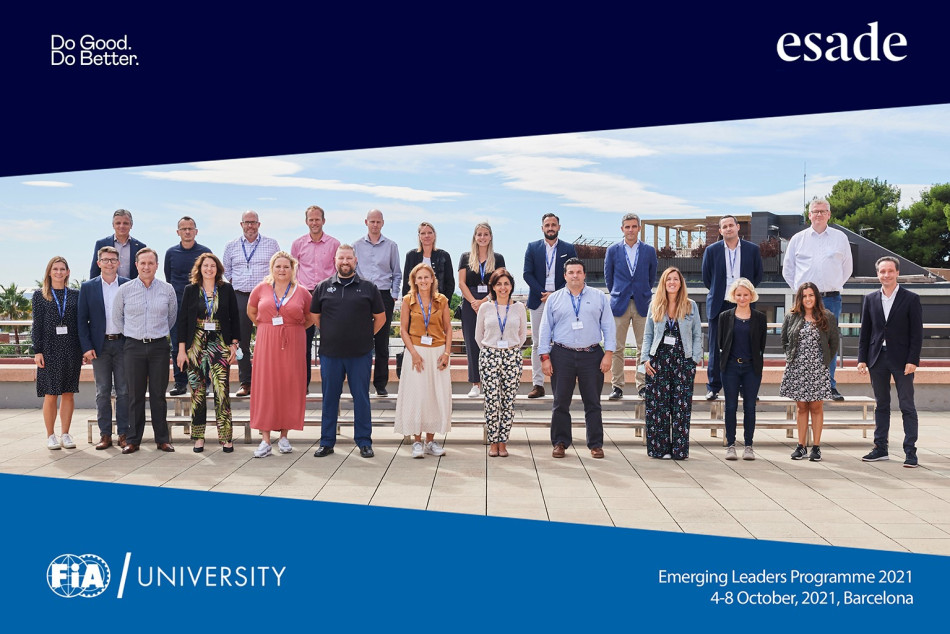 In addition to courses taught by ESADE Business School professors, the programme featured expertise-sharing sessions by seven FIA Club Experts who hold senior leadership positions in their Clubs. They provided participants with first-hand experience and insights to take back to their Clubs.
Attendees furthermore had the opportunity to network with each other and Club experts during social events and activities, developing their professional contacts and learning from each other. The first evening of the programme featured a cooking team-building activity and members were awarded a certificate of participation during the closing ceremony. 
This tenth edition of the FIA University Emerging Leaders Programme equipped participants with the necessary skills to become outstanding leaders who can spearhead transformational projects making their Clubs thrive.
The FIA University is already looking forward to welcoming a new class of emerging leaders in 2022.