Smart Driving, Urban Mobility and a Just Net-Zero Transition: Insights From Tomorrow Mobility World Congress 
Last week, FIA Mobility spoke at leading global road and transport conference Tomorrow Mobility World Congress. FIA Secretary General for Automobile Mobility and Tourism Jacob Bangsgaard, FIA Director of Road Safety and Global Advocacy Stefano Ammirati, and FIA Sustainable Mobility Manager Asuka Ito participated in three separate panels, contributing to conversations around the role of governance in the just transition to net zero, advanced planning tools in urban mobility, and zero emissions mobility.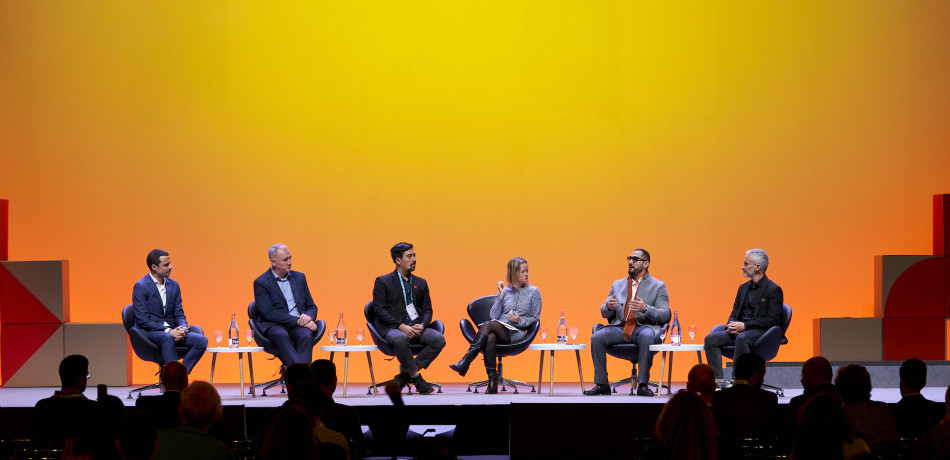 Speaking at a plenary session in the main auditorium, Jacob Bangsgaard emphasised the importance of inclusive and intelligent governance in a just and sustainable mobility transition. He pointed out that leaders must always take user perspectives into account when developing sustainable mobility solutions in order to ensure their success, noting: "Authorities need to drive the just transition and they should listen to the data, to the experts, and especially to all the users."
Stefano Ammirati echoed that statement during his panel, which focused on the use of advanced planning tools in urban mobility. In his contributions, Stefano spoke about the FIA's Innovative Urban Mobility Planning Platform developed in partnership with Siemens/Aimsun, the Automóvil Club de Colombia (ACC) and the Automobile Association of Singapore. He reiterated the benefits of strengthening Club capabilities in evidence-based policy-making and emphasized their role as leaders and trusted partners to city authorities advocating for safe, sustainable & inclusive mobility. Alfredo Albornoz, General Manager of the ACC, also spoke at the event and highlighted how the Club used the platform in several cities in Colombia, to provide city authorities with evidence-based solutions to improve mobility.
During her session on zero emission mobility, Asuka Ito spoke about the links between motor sport and sustainable transport, and emphasised the FIA's view that we ought to be open to a wide variety of decarbonisation solutions worldwide to ensure an efficient transition. She was joined at the event by Cristian Bardají, Director of the Mobility Area of the Reial Automòbil Club de Catalunyia (RACC), who highlighted statistics around EV uptake in Spain and general satisfaction around public transport in Barcelona and Madrid. 
The FIA also hosted a Smart Driving Challenge at the event, in partnership with Greater Than, and encouraged attendees and delegates to compete to be named safest and most eco-friendly driver. The activation is part of the FIA's wider efforts to drive grassroots behavioural change across the mobility sector and was a small version of the annual FIA Smart Driving Challenge. Canada's Michael G was ultimately crowned the winner at the event.