Nissan Nismo Festival 2015 supports FIA Action for Road Safety campaign
The Nissan Nismo Festival 2015 was held at Fuji Speedway (300km southwest of Tokyo) on Sunday 29 November.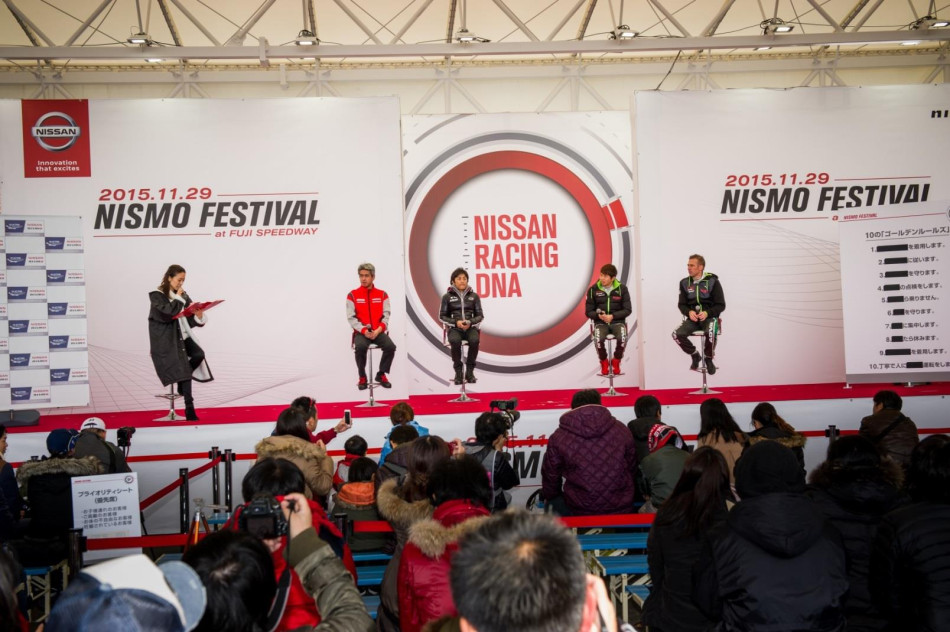 The festival, which was launched in 1997 to enable fans to approach sport cars while meeting with drivers, gathered 30,000 fans this year.  
As an Official Supporter of the FIA Action for Road Safety campaign, Nissan organised an on-stage session as part of the press event where drivers promoted the importance of road safety with the help of a test based on the FIA Golden Rules. There was also a Grid Walk and photo operation to promote both the online Pledge and the 10 Golden Rules.
Finally, a special message from FIA president Jean Todt was broadcast around the circuit and all vehicles on the track sported stickers promoting the campaign.
"The FIA and Nissan have established a strong partnership on road safety and we have a shared commitment to doing all we can to support the goals of the UN Decade of Action for Road Safety. In doing so, the FIA and Nissan are promoting the FIA 10 Golden Rules and the FIA Pledge in order to make roads safer", said Jean Todt. 
To learn more about Nissan's involvement in the FIA Action for Road Safety campaign, please click here.