Maggiora celebrates successful Volunteers Weekend with FIA and ACI
- FIA inspires local talent search to bolster volunteer official numbers in grassroots motorsport
- Maggiora Offroad Arena and ACI rise to the challenge – doubling the number of volunteers for the venue's marquee FIA European Autocross Championship round
- Volunteers Weekend celebration brings positive response from officials and competitors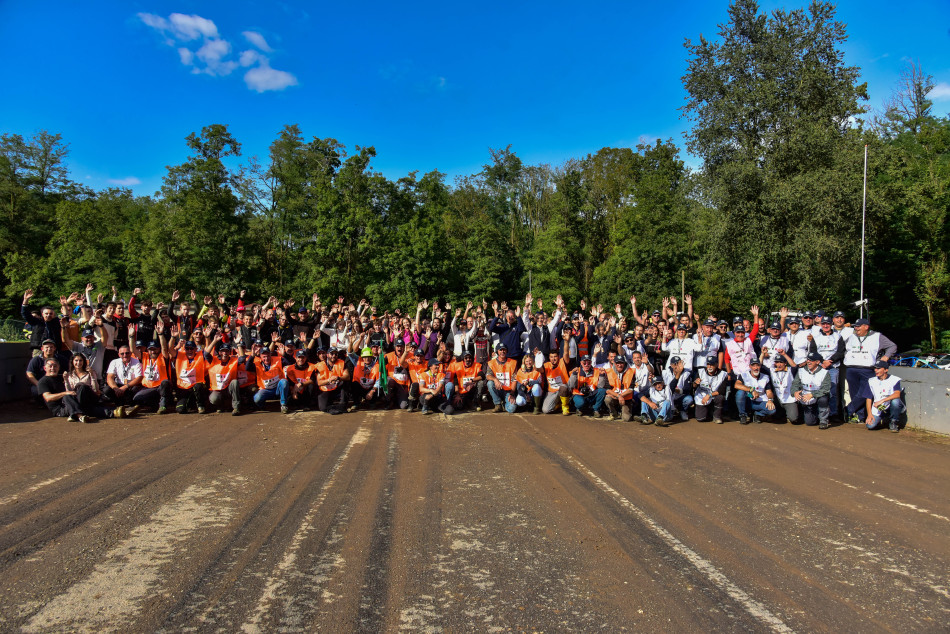 The penultimate round of the FIA European Autocross Championship season at Maggiora Offroad Arena in the picturesque Piedmont region of Italy produced a spellbinding weekend of autocross and cross car action for a capacity crowd – as ever.
This year, however, there was an additional celebration for the Maggiora event organisers as they hosted the FIA Volunteers Weekend as the crowning moment of a social media and local engagement campaign that doubled the number of skilled hands available to ensure the smooth and safe running of the event.
Co-ordinating the volunteer programme was Anna Bianchi, Maggiora Club's perennially enthusiastic vice-president and event secretary, who said: "We were delighted to become part of the FIA's Volunteers Weekend, and we have been working hard with support from the ACI, together with the FIA stewards and race director, to ensure a successful result."
The campaign swelled the ranks of Maggiora Club's volunteer staff swell by 100% from 40 to 80. The new recruits were fully trained to the best standards by the Club and the ACI, who were joined the FIA officials and competitors for a unique 'family photograph' together on the startline before the competitive action got underway.
"The response has been absolutely fantastic, and now that these new volunteers have learned their roles and become part of the family, I know that they will be here with us for years to come," Anna added.
"Feedback from the competitors, the teams and the officials about the positive change that the volunteers have brought has been worth everything to them and to us. We are delighted to be able to offer an even better experience to all of our visitors, and for the credit that all of our volunteers have brought to Maggiora."
Each of the volunteers at Maggiora received a special bespoke baseball cap from the FIA reflecting the importance of their role, together with a pedometer recording how many steps they walked the race weekend.