FOSTERING SUSTAINABLE PRACTICES: BIHAMK RECEIVES 2-STAR FIA ENVIRONMENTAL ACCREDITATION
Bosnia and Herzegovina Automobile Club (BIHAMK) has been granted  2-star accreditation as part of the FIA Environmental Accreditation Programme.
The several-month-long accreditation process proved to be very rewarding for BIHAMK as it helped structure its pro-environmental activities which have been an essential part of its long-term strategy to reduce its environmental impact.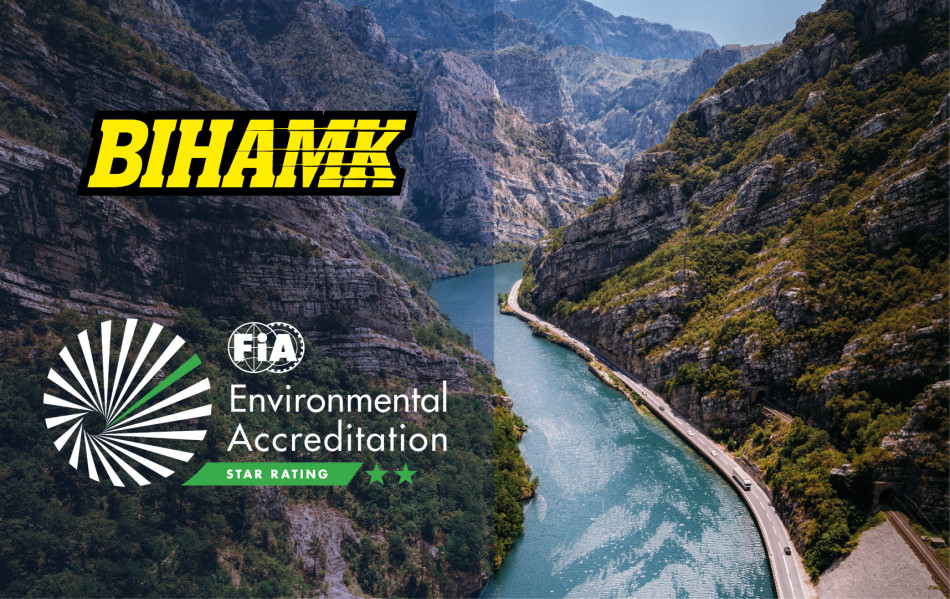 BIHAMK's strong Environmental Management System Implementation Plan, Environmental Policy, and clearly defined Environmental Objectives will play a key role in advancing some of the Club's major environmental initiatives. 
These initiatives aim to establish BIHAMK as a main neutral promoter of e-mobility and sustainable mobility in Bosnia and Herzegovina through:
the introduction of an ECO roadside assistance car park as a part of ISO 9001:2015 certified BIHAMK's motorists-related services;
continuous promotion of environmental awareness through its digital membership magazine and social media channels;
 staff education to further active involvement in the implementation of Environmental Management System. 
Upon receiving the 2-star accreditation, BIHAMK Secretary General and CEO Rasim Kadić said "As a socially responsible organisation and a country's leader in providing mobility related services, BIHAMK fully understands the importance of systematic approach in tackling the challenges of the global climate crisis. Our Club takes a great pride in its impressive environmental commitment confirmed in the certification process and is determined to continue its growth in this area, supported by the FIA."