FOCUS ON THE AMERICAS FOR THE FINAL SEASON 4 FIA SMART CITIES EFORUM
The COVID-19 pandemic has changed the mobility patterns for over a billion people around the globe. Governments the world over have focused on managing continuity and implementing programmes to ensure recovery. However, despite the modelling and predictions of what the future may hold, uncertainty abounds. We know the crisis will end, but what will remain of the changes that have been enacted? Will recent initiatives aimed at making urban mobility safer, more sustainable and more accessible remain in place over the long term? Or will they become impractical and inefficient should large sections of the population return to previous mobility habits?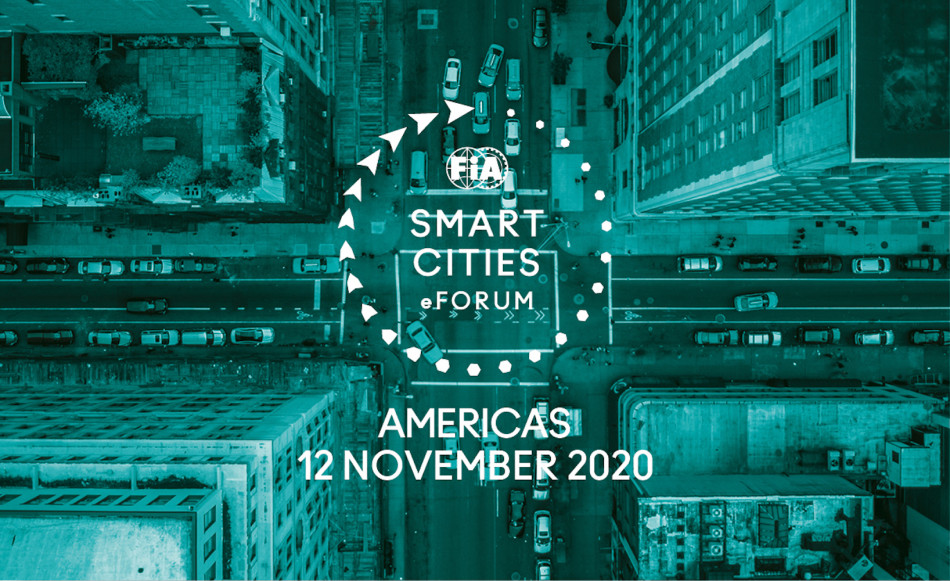 In the Americas, adjustments in the approach to urban mobility will help minimise the effects of COVID-19 as they ripple through multiple areas of society.
In Latin America, the United Nations have claimed a contraction in GDP of over nine percent in 2020, engendering an unprecedented recession. For a part of the world where 50 to 65 percent of the workforce is unable to work from home, and for which personal mobility options are often inaccessible, innovation in urban mobility is crucial in securing the livelihoods of many, and future prosperity for all.
In North America, traditional mobility models have also been disrupted. With public transport ridership down 75 percent in the US, followed by subsequent budget cuts to running operations, numerous local authorities have dedicated space to active mobility. As a result, the US has experienced a bike-boom in many parts of the country. In the longer-term, will this trend continue in a nation renowned for, and built around, the use of the automobile? 
Join the FIA Smart Cities eForum – Americas to discuss what comes next when we look at "Shaping Cities for a Smarter Future". The final eForum of Season 4 will bring together urban mobility professionals from all sectors to focus on the Americas region for a look at how urban mobility can be recalibrated so that it is fit for post-pandemic purpose. In this new era, digitalisation of mobility services will play a stronger role than ever before, prompting our experts to look at the issues around data and connectivity as a way to future proof our cities. 
The eForum will also feature Commutifi and Inmotiongroup, the winners of the Americas edition of the FIA Smart Cities Global Start-Up Contest, who will pitch their innovative ideas to the audience. 
The Exposition Hall and Networking Area of the platform will allow participants to find out more about partner initiatives and build connections with like-minded professionals.
To learn more about the programme of the event, visit the dedicated page.