FIA TAKES PART IN 2018 LISBON MOBI SUMMIT ON URBAN MOBILITY
FIA Secretary General for Automobile Mobility and Tourism Andrew McKellar participated in Lisbon Mobi Summit, a conference gathering key thinkers, decision makers, institutions, legislators as well as start-ups on the theme of urban mobility.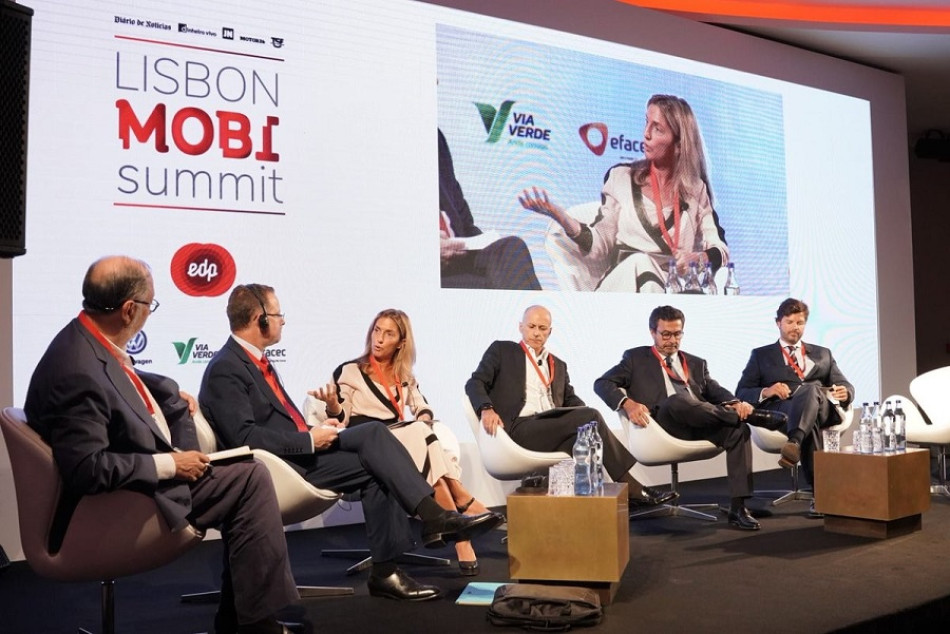 Organised annually in Lisbon, the Lisbon Mobi Summit aims to anticipate the trends in the field of mobility: from electric cars to shared vehicles, from intelligent networks to traffic management in cities as well as technology, businesses and citizens' involvement around mobility.
On 13 September, Mr. McKellar took part in a panel discussion on "Infrastructures and Networks — Smart solutions for Mobility", along with Vera Pinto Pereira, CEO of EDP Comercial, Ângelo Ramalho, CEO of EFACEC, João Azevedo Coutinho, President of Via Verde Portugal and Miguel Eiras Antunes, Head of Future of Mobility and Smart Cities for Deloitte.
Mr. McKellar invited the audience to consider the key role of consumers in the transition towards more sustainable mobility solutions, highlighting the conditions that still need to be met for the mass adoption of electric and low carbon vehicles: an adequate vehicle supply with more models available, a strong consumer base and the right market conditions, as well as an adequate infrastructure network.
Another important topic raised by the FIA Secretary-General was the role the FIA and its Member Clubs can play in helping decision makers to design consistent policy and enabling consumers to make better informed decisions about their mobility choices. "In an environment of increased attention to air quality, congestion and road safety hazards, it is essential that we keep sight of the needs of commuters and citizens, safeguarding coordination of consistency in policies and regulation at national and local level. Wherever possible we should be seeking to facilitate decisions, ensuring consumers have clear and reliable information about the environment impact of their choices. Our goal is to ensure broad access to safe, sustainable and affordable mobility solutions", stated Mr. McKellar.
Mr. McKellar also mentioned the FIA Smart Cities Initiative, which was created in 2017 around the ABB FIA Formula E Championship, to showcase how technology and innovation pioneered in motor sport can effectively improve mobility in our cities. Gathering Mobility experts, city authorities, international transport organisations, service providers, global urban innovators and R&D, this initiative aims to help cities define new models for sustainable and safe urban mobility.