FIA Smart Cities Global Start-Up Contest reaches new heights in Hong Kong
The Hong Kong edition of the FIA Smart Cities Global Start-Up Contest saw two new finalists present their innovative projects aimed at shaping the future of mobility.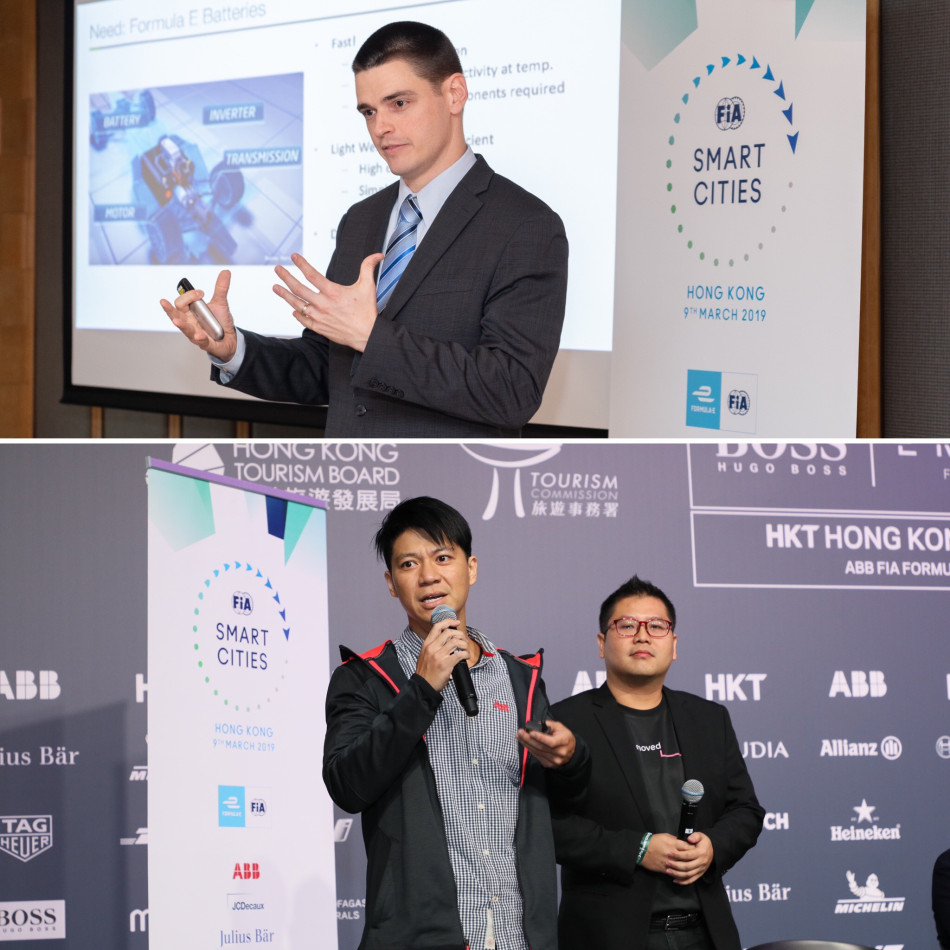 Prior to FIA Smart Cities Forum in Hong Kong, six start-ups were invited to pitch to the FIA's jury of mobility experts. They selected NOHMs Technologies, Inc. and Moovaz as the leading start-ups for this edition.
The promotion of the electric mobility revolution is at the core of the FIA Smart Cities initiative and can only be achieved with the development of long lasting, low cost, and non-flammable batteries. NOHMs Technologies, Inc. is determined to contribute to this evolution with their custom electrolyte solutions for automotive and mobile device products. Through partnerships with leading automotive, battery, and chemical manufacturing companies, they provide materials and chemistry for longer-lasting, safer, and more sustainable lithium-ion batteries.
The second finalist of the contest addresses another challenge – the challenge of global mobility and relocation from one city to another. Moovaz provides an all-encompassing relocation service. Leveraging on smart technology and backed by a global network of over 2,000 certified partners, they harness the power of big data and machine learning to enhance the operational efficiency of the relocation process. 
Invited to pitch their ideas to over 300 participants of the Forum, the finalists had the opportunity to engage and interact with the FIA's network of mobility experts, partners and representatives of leading companies in the transport area. In addition to this visibility and access, they received an invitation to the Hong Kong E-Prix and the FIA Mobility Conference and a business evaluation from FIA Smart Cities partners.