BIHAMK LAUNCHES 'HELMETS FOR SAFETY' CAMPAIGN IN BOSNIA AND HERZEGOVINA
On 30 May, FIA Member Club the Bosnia and Herzegovina Automobile Club (BIHAMK) launched a campaign entitled 'Helmets for Safety' to raise awareness of the importance of wearing UN standard certified motorcycle helmets. Supported by the FIA Road Safety Grants Programme, this project aims to reduce the number of fatalities and serious injuries among motorcycle and moped drivers on Bosnia and Herzegovina's roads.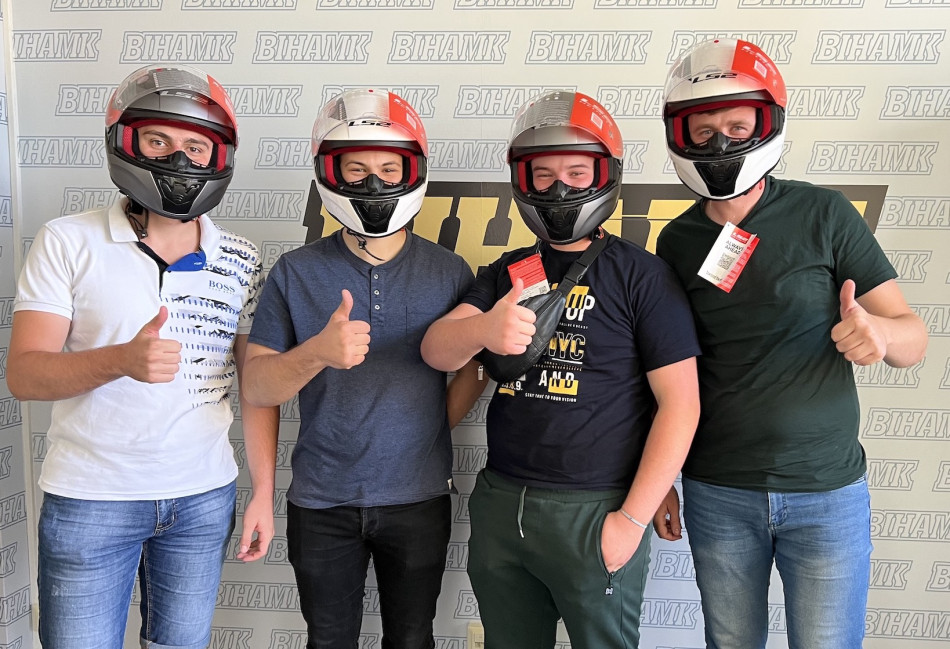 According to official statistics, there has been a noticeable increase in the number of registered mopeds and motorcycles in Bosnia and Herzegovina. In 2021, there were 19,054 mopeds and motorcycles, which represents a 55% increase compared to 2016 and accounts for 1.65% of the total number of vehicles in the country.
Unfortunately, the increase in the share of motorcycles/mopeds in the vehicle fleet brought an increase in the share of killed and injured motorcyclists/moped riders on the road. In 2021, 16 motorcyclists were killed while 173 were seriously injured. According to available data, most of them did not have a protective helmet. That's why BIHAMK developed the 'Helmets for Safety' campaign in order to raise awareness of the importance of wearing proper helmets and respecting basic road safety rules among these vulnerable road users.
The project started with an intensive digital campaign and continued with a series of road safety workshops organised in June in several cities throughout the country. This second part involved mainly novice moped/motorcycle drivers and young motorcycle Club members who participated in road safety lectures performed by BIHAMK Road Safety experts. Workshops were held at different locations: local motorcycle Clubs, BIHAMK's premises and driving schools.
150 UNECE 22.05 helmets were distributed during the campaign, along with a brochure on motorcycle riders' safety.