AMZS SLOVENIA LAUNCHES 2022 BEST YOUNG DRIVER CONTEST
FIA Member Club Avto-Moto Zveza Slovenije (AMZS Slovenia) has just launched the 2022 edition of the Best Young Driver Contest to promote road safety and test young drivers' skills related to traffic rules, first aid, road safety, and vehicles' technical aspects.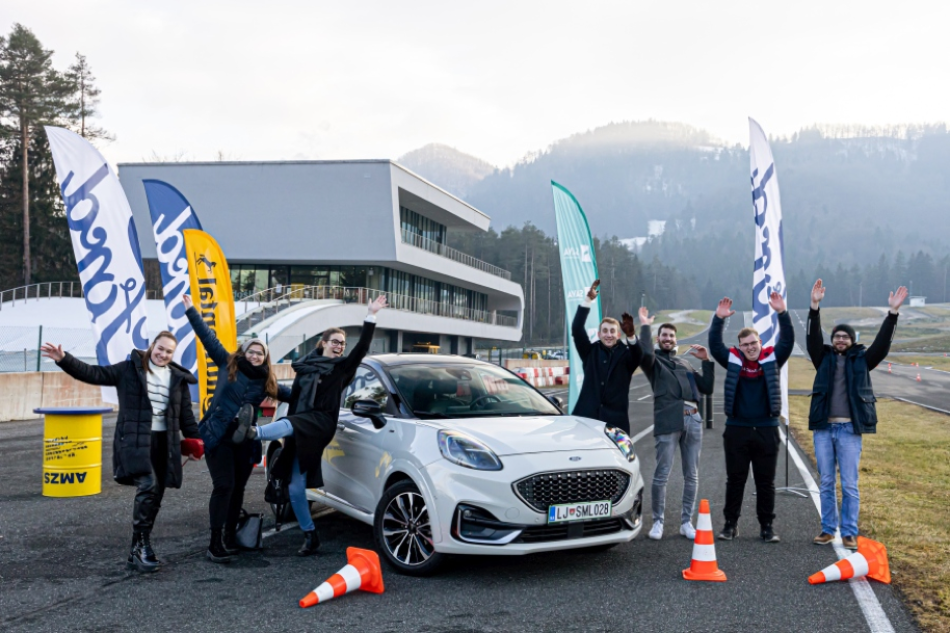 The AMZS has been organising the Best Young Driver Contest for six consecutive years. This year, 3,000 young drivers participated in the theoretical online prequalification test that ended in March.
Participants in the prequalification round needed to answer an online test with a set of 20 questions about road traffic regulations, first aid, safe mobility, motoring, AMZS's operation and activities. Participants had the opportunity to improve their scores by doing the test a second time seven days later, with only the best result being taken into account.
Only the most successful participants have been qualified. The 50 best young female drivers and the 50 best young male drivers selected have been invited to the AMZS Safe Driving Center in Vransko, where the semi-finals will take place on 12-13 April. They will be then followed by the final scheduled for 19 May and gathering the top 20 semi-finalists.  
The AMZS stays in touch with winners of the Best Young Driver competitions from previous years as they play the important role of road safety ambassadors who promote safe driving habits among young drivers. In February, all previous winners were invited to the AMZS Safe Driving Center in Vransko to drive old and new vehicles and test their driving skills again.
The promotion of safe driving behaviour among young drivers will also be strengthened thanks to the organisation of the FIA Region I International Best Young Driver 2022 final that was developed from the concept first introduced nationally by the AMZS and that will take place in Circuito Jarama, Madrid on 8-9 October at the kind invitation of RACE (Spain). Each participating Club can send one team, consisting of maximum 2 finalists (male and female if possible) to take part in the international final. The winner will receive Formula 1 tickets to a 2023 European Grand Prix.