ACCR OFFERS DRIVING COURSES TO RED CROSS AMBULANCE DRIVERS
In February, the Automóvil Club de Costa Rica (ACCR), in collaboration with the Fédération Internationale de l'Automobile (FIA), held a course on Defensive Driving and Transitory Emergency Signalling to train ambulance drivers from the Costa Rican Red Cross.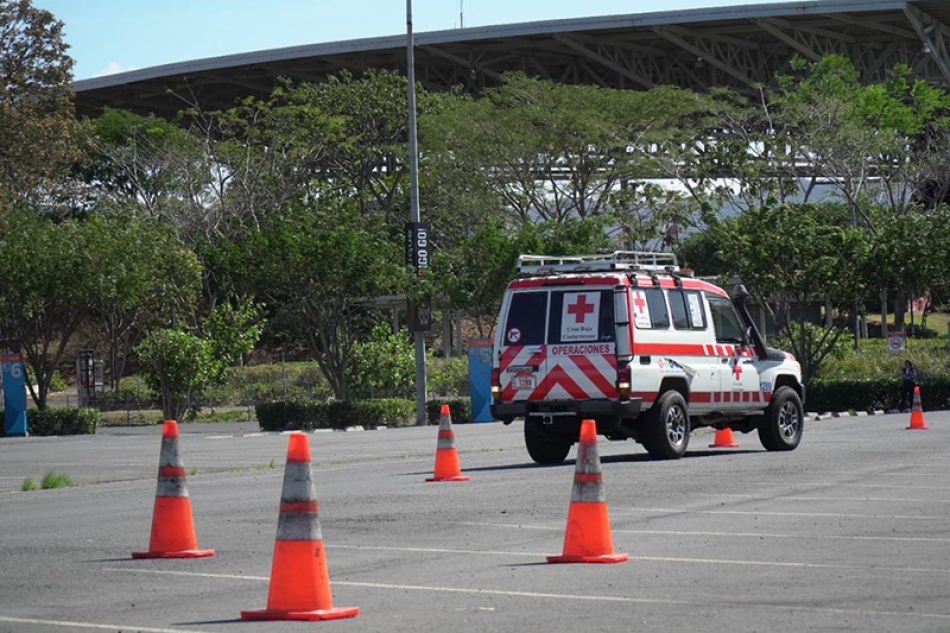 Delivered by Pablo Azorín, FIA Region IV Manager of Road Safety and Environment, and Daniel Blandido, a representative from the International Federation of Red Cross and Red Crescent Societies in charge of Fleet Management in Latin America, this training provided participants with the opportunity to learn safe and efficient driving techniques at the Go Rigo Go Circuit in La Guácima, Alajuela, in order to reduce the risk of crashes.
The initiative also seeked to establish a signalling and beaconing procedure in areas of road works or crashes and to increase the safety of the Red Cross workers.
"Our commitment to contribute to the betterment of the Costa Rican society brought us to approach this excellent institution, the Costa Rican Red Cross, to contribute to the work it carries out in the field of road crashes from the perspective of road safety and mobility," said ACCR President and FIA Vice-President for Sport Daniel Coen.
Given Costa Rica's road infrastructure, road crashes are frequent. The winding and mountainous roads complicate the task of ambulances that must arrive quickly to emergencies, taking into account the road conditions, the stress involved in driving this type of vehicle and the behaviour of other road users who do not always act in a supportive and appropriate manner. "When a crash occurs at the exit of a curve, it creates a very large blind spot. In addition, there is a lack of maintenance and artificial lighting", emphasised Pablo Azorín, among other difficulties in the country.
For more information on this project, please visit  FIA Region IV and Automóvil Club de Costa Rica accounts on social media (LinkedIn FIA Region IV, Instagram FIA Region IV, Instagram Automóvil Club de Costa Rica).