FIA

About FIA

Statutes

Governance

FIA for Society

Courts

Sport

Competitions

World Championships

Circuit

Rallies

Cross-Country

Regulations

World Championships

Circuit

Rallies

Cross-Country

Off-Road

Hill-Climb

Members

FIA Events

FIA Sport Services

Club Development

International Sporting Calendar

Diversity and Inclusion

SUSTAINABILITY

FIA Mobility Services

CLUB DEVELOPMENT

ADVOCACY PROGRAMMES

TOURISM SERVICES

FIA For Society
TOURING Y AUTOMÓVIL CLUB DE COLOMBIA EDUCATES ROAD USERS ON BICYCLE MAINTENANCE
To encourage good practice and protect bicycle users, FIA Member Club the Touring y Automóvil Club de Colombia carried out a road safety campaign entitled Bicicletas al Día, in collaboration with the private company Cruz Verde.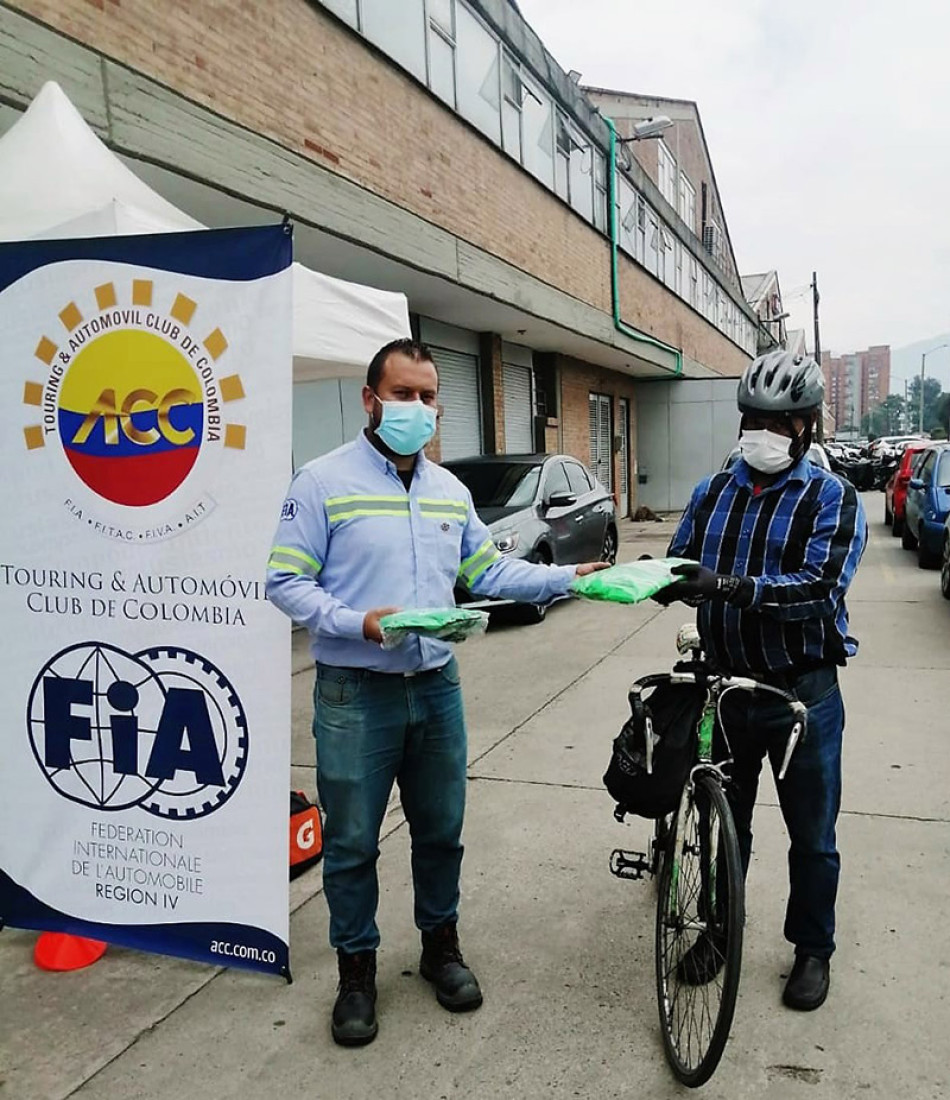 The FIA Member Organisation emphasised the need for bicycles to be checked regularly and explained the proper use of Personal Protective Equipment (PPE) as well as good behaviour on the road.
Participants were tested on their ability to carry out basic maintenance of their bikes. In addition, a safety kit was handed out, including a reflective jacket, a white bicycle light, a pair of gloves, and basic tools and equipment.
At the end of the activity, the participants and Cruz Verde employees understood the benefits of riding a bicycle and obtained sufficient information to deal with the unforeseen events that often arise on the road in the daily use of bicycles.