Stars of motor sport and safety honoured in Mexico City
The most outstanding performers in motor sport and mobility across the American Continent were recently honoured at the FIA Americas Awards 2016 held at the Autodromo Hermanos Rodríguez in Mexico City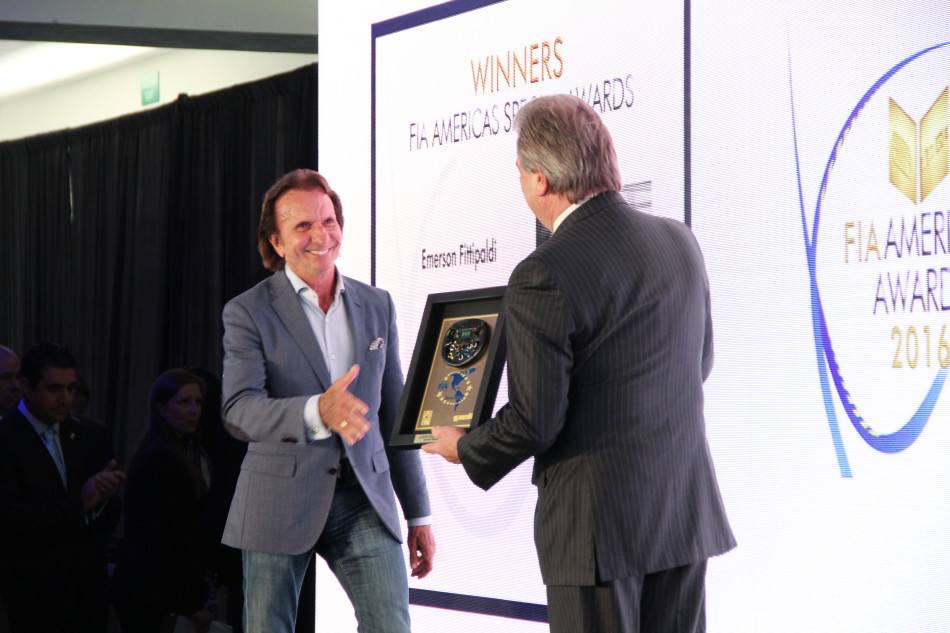 Saluting the award winners FIA President Jean Todt said: "It is an honor to start the year with you.
"Thank you for the support we have received from Mexico, both on the sporting scene with the organisation of major international events, and in road safety," he added in in a message to those in attendance.
"The Americas is a very passionate region about motor sport and we are pleased with the commitment shown [across the Americas]," he added. 

José Abed, FIA vice president and president of the Organización Mexicana del Deporte Automovilístico Internacional (OMDAI), welcomed the clubs representing the region and expressed his delight at the country hosting the award ceremony once again, after a number of years being staged in Panama. 
Formula One racer Sergio Perez received the Most Outstanding Driver of the Americas Award for his 2016 efforts with the Force India team, which finished the season in fourth place in the F1 Constructors' Championship standings. 
"It is a very special recognition that means a lot, seeing so many car racing personalities in Mexico is a reason of pride and we are sure that 2017 will be another great year for the country," said the Mexican driver. 
In the sphere of mobility, the Government of Mexico City, led by Miguel Ángel Mancera, received the Initiative of the Year award, due to the 'Vision Cero' campaign, which has the aim of establishing a new road safety culture among inhabitants of the Mexican capital. 
"I want to thank the FIA and in particular the enthusiasm of Jean Todt, as it is not only the organiser of car races, but also for its commitment to spread the importance of public policies to have safer roads worldwide," said Mancera Espinoza, who announced that the CDMX has reduced road deaths by 20 per cent through the 'Vision Cero' programme. 
"We know that it is not easy to implement this type of measures because of the resistance they sometimes cause, but the results are clear," he added. 
Elsewhere, two-time Formula One champion Emerson Fittipaldi was presented with an honorary award in recognition of his achievements on the track and for his time as Chairman of the FIA Drivers' Commission and for his efforts as a member of the World Motor Sport Council.
Take a look at the FIA Americas Awards full gallery here.