Road Safety promoted at the Paris ePrix
Today, at the Paris ePrix, Jean Todt alongside Anne Hidalgo, City Mayor of Paris, new member of the FIA High level Panel for Road Safety, supported the #SaveKidsLives campaign launched in the third UN Road Safety Week, which ran from 4-10 May 2015.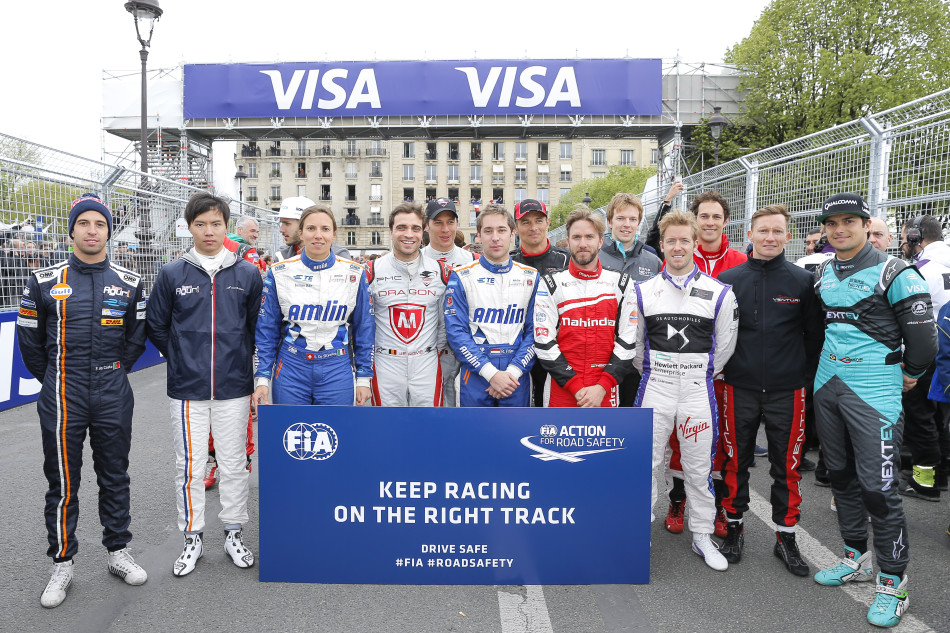 #SaveKidsLives calls for action to stop the growing number of road deaths worldwide and for decision makers to save children's lives by putting road safety measures in place. Everyone is invited to sign the online Child Declaration, which has already been signed by 1,011,832 people.
Formula E drivers also supported the #SaveKidsLives initiative and the FIA Action for Road Safety campaign by taking a family picture on the starting grid.
Road safety was also promoted at the FIA stand in the e-village. The stand provided visitors with information on the proper use of child restraint systems and invited them to watch 'Save Kids Lives', a hard-hitting film directed by Luc Besson designed to promote child road safety across the world. This film, supported by the FIA and the FIA Foundation, was officially launched on 7 October 2015, on the occasion of International Walk to School Day. Visitors were also invited to take pictures on the stand and print their Golden Rules photo.
The stand and the safety messages were supported by the FIA's Action for Road Safety campaign partners: Coca-Cola, Michelin, Nissan and Petronas.