This page contains archived information and may not display perfectly
Regional Rally - 2018 NASSER SALEH AL-ATTIYAH CONFIRMS 14TH MIDDLE EAST RALLY CHAMPIONSHIP TITLE WITH SEVENTH WIN IN KUWAIT
Al-Thefiri and Kahy celebrate their respective MERC 2 and MERC 3 titles
MERC season finale in Qatar (15-17 November) set for bumper entry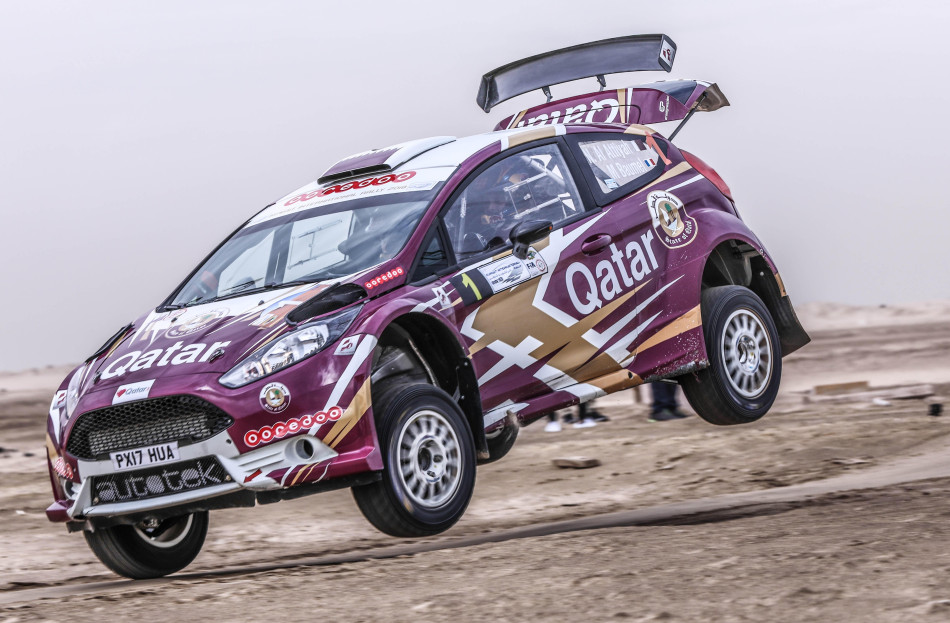 Record-breaking Nasser Saleh Al-Attiyah confirmed a 14th FIA Middle East Rally Championship (MERC) title with a dominant victory last weekend (November 1-3) in the 25th Kuwait International Rally at Kuwait Motor Town. 
The Qatari's seventh win in Kuwait and his 69th career MERC win (68 rally wins) secured the record-breaking 14th regional title by a margin of 12min 19.2sec.
Al-Attiyah now has the record for the number of MERC titles to himself, overtaking Mohammed Ben Sulayem's tally of 13th official championship titles.
Al-Attiyah's French co-driver Matthieu Baumel secured his fourth regional title and his 17th MERC event win to move ahead of John Spiller and into third in the regional Hall of Fame behind Ronan Morgan, Chris Patterson and Giovanni Bernacchini. The success also marked an astonishing 15th regional title in 16 seasons for Ken Skidmore's Autotek Motorsport operation, which also guided the late Misfer Al-Marri to the title in 2010.
"This a fantastic result for me and the whole team after another excellent season," said Al-Attiyah. "To break the long-standing record is very satisfying. There have been many memories along the way and many battles with some great drivers. Now we can look to the future and pushing ahead with more records of our own."
Kuwaiti driver Meshari Al-Thefiri and Nasser Al-Kuwari confirmed his fourth MERC 2 title in the regional series.
Lebanon's Henry Kahy and Jordanian navigator Musa Djiyerian celebrated the driver's first MERC 3 title success in a two-wheel drive Škoda Fabia, although the category win secured a second successive series triumph for his navigator - Musa had co-driven fellow Jordanian Asem Aref to the title in 2017. The duo reached the finish in seventh overall.
Next Event: Manateq International Rally of Qatar, 15-17 November. The 2018 MERC is set for a fitting conclusion with an impressive entry and several new drivers at the. Nasser Saleh Al-Attiyah and his season-long Czech rival Vojtĕch Štajf will clash again in the overall rankings with their respective Ford Fiesta and Škoda Fabia R5s, and the competition in the MERC 2 category will be intense.
The event will start and finish at Souq Waqif in downtown Doha, with the ceremonial start planned for 19.00hrs on Thursday (November 15).
Visit Standings to view the 2018 FIA Middle East Rally Championship classifications after round 4.