Rally Around the World #21
Your latest news on Regional Rally championships.
It is the beginning of a new season for the regional rally championships and 2020 once again promises thrilling competition for crews and machines all around the globe.
FIA MIDDLE EAST RALLY CHAMPIONSHIP – OMAN INTERNATIONAL RALLY (ROUND 1/5)
The regional rally series launched into action earlier this month with the opening event of the five-round FIA Middle East Rally Championship, Oman International Rally (6-8 February). The Sultanate hosted the event for the first time since 2015, with eighteen teams tackling three days of competitive action on demanding gravel special stages in the Al-Hajar mountains.
Defending regional champion Nasser Saleh Al-Attiyah began the defence of his title in emphatic style with a convincing start-to-finish victory. The Qatari and French co-driver Matthieu Baumel won each of the 12 special stages (SS9 was cancelled) in their Volkswagen Polo GTI R5 and romped to a winning margin of over five minutes. The success was Al-Attiyah's sixth in Oman as he tries to break Mohammed Ben Sulayem's record of seven wins in the Sultanate. Baumel has now won the event twice (2015 and 2020).
Oman's Abdullah Al-Rawahi delivered a solid performance on his Rally2 debut to secure second position with Jordanian co-driver Ata Al-Hmoud in a Ford Fiesta, while Qatar's Nasser Khalifa Al-Attiyah and Italian co-driver Giovanni Bernacchini rounded off the podium places in the third of the Ford Fiesta R5s.
In fourth overall, the Omani pairing of Zakariya Al-Ofi and Ammar Al-Balooshi sealed the victory in the FIA MERC2 category, benefiting from technical issues affecting Abdullah Al-Zubair and Meshari Jarah Al-Tauqi, who had to retire on the second loop.
The FIA Middle East Rally Championship resumes with the Manateq Qatar International Rally on 9-11 April.
View the event's photo gallery here. The FIA MERC standings can be consulted on the FIA website.
FIA AFRICAN RALLY CHAMPIONSHIP – BANDAMA RALLY, IVORY COAST (ROUND 1/7)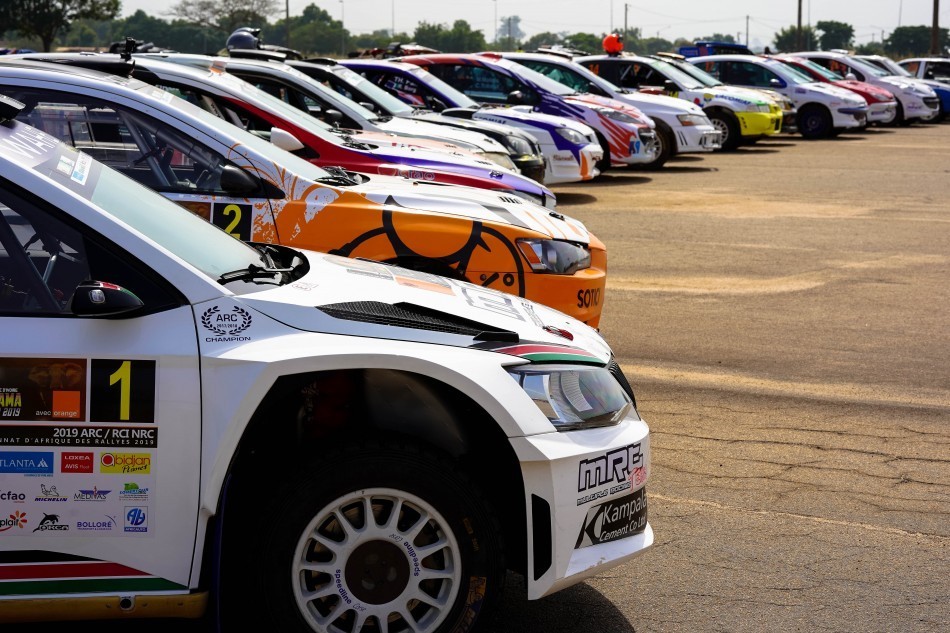 This weekend, the rally action moves from the Arabian Peninsula to West Africa for the kick-off round of the FIA African Rally Championship.
The Ivory Coast's 46th Bandama Rally (21-23 February) will run over 12 special stages - all on gravel except for the Super Special stage that includes ten per cent of asphalt roads – totalling 2 legs and 273.22 competitive kilometres around Yamoussoukro.
South Africa's national rally champions Guy Botterill and co-driver Simon Vacy-Lyle top the 14-car entry list with a Toyota Etios and will battle it out against competitors from the Ivory Coast and one French crew.
For more information, visit the event's website.