Rally Around the World #15
Your latest news on Regional Rally Championships.
FIA EUROPEAN RALLY TROPHY BALTIC – RALLY ESTONIA, ESTONIA (ROUND 3/4)
Norway's Oliver Solberg and his British co-driver Aaron Johnston locked in another stunning victory with their Volkswagen Polo GTi R5 on the penultimate round of the Baltic Rally Trophy in Estonia on July 12-14. Two Škoda Fabia R5 completed the podium, with locals Rainer Aus and Simo Koskinen in second place and the Finns Eerik Pietarinen and Juhana Raitanen in third.
With some very fast sections, high jumps and a very colourful atmosphere, Rally Estonia lived up to all expectations. Held this year as a WRC promotional event, it welcomed a strong line-up of the world's leading WRC manufacturers and drivers, who used the Baltic leg as a full-scale warm-up ahead of the upcoming Rally Finland, alongside an impressive entry in the RC2 class.
Solberg achieved another success in what is turning out to be a sensational season for the Norwegian so far, having become the youngest ever FIA ERC winner on the Latvian Rally Liepãja in May. In Estonia, the 17-year-old son of rally legend Petter Solberg took the lead from the first stage and did not let anyone get close to him for the following fourteen tests, managing his pace over 151 competitive kilometres and winning five stages. He eventually finished almost a minute and a half ahead of the field, in seventh position overall as the first R5 behind six WRC cars.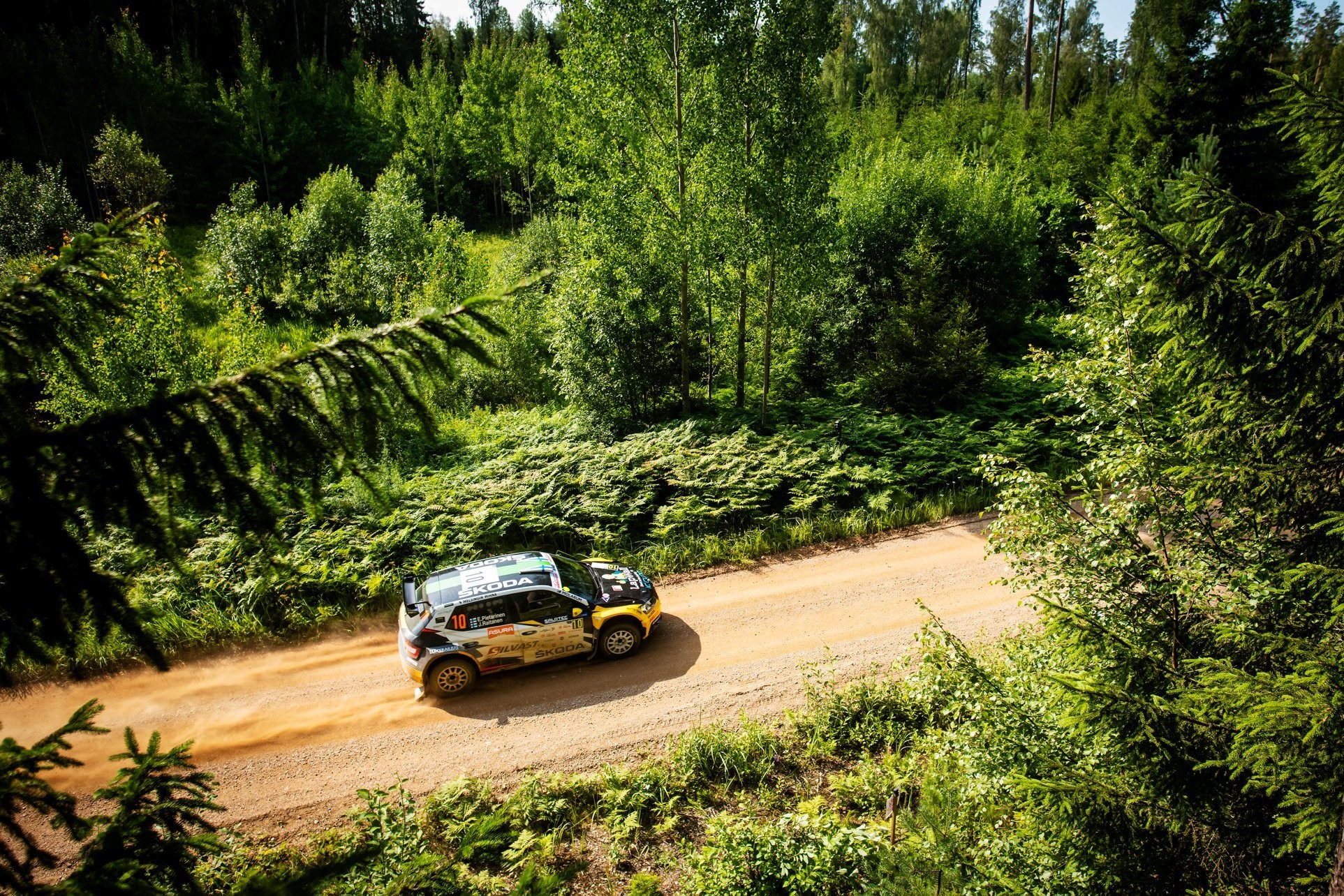 Aus, who had achieved two podium places in Estonia on the last editions, secured the runner-up position and eighth overall, just behind Solberg, on his debut in an R5 car. Pietarinen put in a consistent performance and clinched the third spot and ninth overall, only 1.1 second behind Aus. The Finn is now all geared up for Rally Finland, where he will be competing in a Škoda Fabia R5 Evo in the FIA WRC 2 Pro championship.
More information is available on Rally Estonia's event website. View the photo gallery here and the overall standings for the FIA European Rally Trophy here.
FIA EUROPEAN RALLY TROPHY BENELUX – GTC RALLY, THE NETHERLANDS (ROUND 3/5)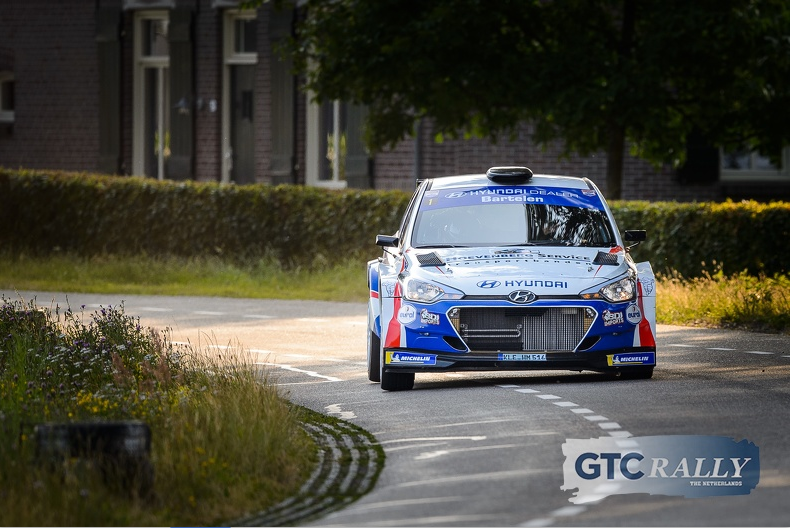 On the same weekend, the rally action was also in full swing in the Netherlands, which hosted the GTC Rally, round three of the FIA European Rally Trophy's Benelux series.
Local hero Bob de Jong, navigated by his Belgian codriver Bjorn Degandt, dominated the event from start to finish to claim his third win in his home rally with his Hyundai i20 R5, heading the Ford Fiesta R5 of his fellow compatriots Jasper Van Den Heuvel and Lisette Bakker by almost 3 minutes. Another Dutch crew, Roald Leemans and Chris Van Waardenburg, completed the podium with their Citroën DS3 R5, a further 37.8 seconds behind.
De Jong kicked off the rally with four fastest times in a row and ended the opening night with a 2-minute advantage, which he successfully defended on Saturday. Van den Heuvel, chasing him in second place, was less lucky, as he damaged the nose-gear steering system of his car in the third test, which cost him about two minutes – and all chance of winning the rally. Youngster and 2017 Dutch Junior champion Leemans chose a wise approach, pushing whenever it was possible and driving more cautiously in some places, to take third place, also benefiting from the solid experience of his co-driver Van Waardenburg on the roads of the North Braband province.
The only female competitor from the field, Melissa Debackere, picked up a puncture on Friday evening and lost four minutes with a broken wheel rim to finish the rally in fourth place at the wheel of a Škoda Fabia R5.
View the photo gallery here. All results and news are available on the GTC Rally's event website and please consult the overall FIA European Rally Trophy standings here.
RALLY DI ROMA CAPITALE, ITALY - FIA EUROPEAN RALLY CHAMPIONSHIP (ROUND 5/8) & R-GT CUP (ROUND 6/8)
FIA European Rally Championship: Basso's back with ERC win in Rome

The following weekend, Italy's majestic capital city Rome hosted round five of the FIA European Rally Championship (July 18-21).
Local rally hero Giandomenico Basso, navigated by Lorenzo Granai, scored his first FIA European Rally Championship victory in six years, as the double ERC champion took the spoils on the Italian leg with a Škoda Fabia R5. Simone Campedelli and his Swiss codriver Tania Canton gave the new Fiesta R5 a debut ERC podium in second, while the Italians Andrea Crugnola and Elia Pietro Ometto, charged back to third with a second Škoda ahead of Alexey Lukyanuk and Alexey Arnautov.
Campedelli gave M-Sport's brand new Ford Fiesta R5 challenger its ERC debut in Rome. Despite limited testing he was quickly into his stride and stormed up from ninth to third after tyre trouble on stage two.
That became second place after a time penalty for Alexey Lukyanuk, which demoted the reigning ERC champion down a place.
Campedelli took the Fiesta's first stage win on Affile-Bellegra on Saturday, although on pure speed no-one could match Crugnola, who had led early on before a puncture demoted him to P10. The ERC Junior graduate was on a mission thereafter and won 13 out of the rally's 16 stages to rocket up the leaderboard on Sunday, dramatically picking off Lukyanuk for the final podium place on the rally-ending Ostia superspecial.
Despite the penalty that lost him a potential second place finish, Lukyanuk's title defence was still strengthened by the result, as chief title rival Łukasz Habaj crashed out on Saturday and only scored points for finishing fourth on leg two.
Czech Republic's Filip Mareš scored a crucial ERC1 Junior victory over the Brit Chris Ingram, the pair separated by 17.6s in fifth and sixth overall. Mareš now heads to the ERC1 Junior season finale – his home ERC event, Barum Czech Rally Zlín – still with a chance of beating Ingram to the title.
Poland's Dariusz Poloński claimed the ERC2 success with Estonia's Ken Torn taking ERC3 and ERC3 Junior honours. Russia's Nikoly Gryazin, the winner of the ERC1 Junior crown in 2018, led after winning the first stage only to crash into retirement nearing the end of the very next run.
Check the photo gallery here. More information can be found on the Rally di Roma website and FIA ERC website. The FIA ERC standings can be consulted here.
R-GT Cup – Success for Poloński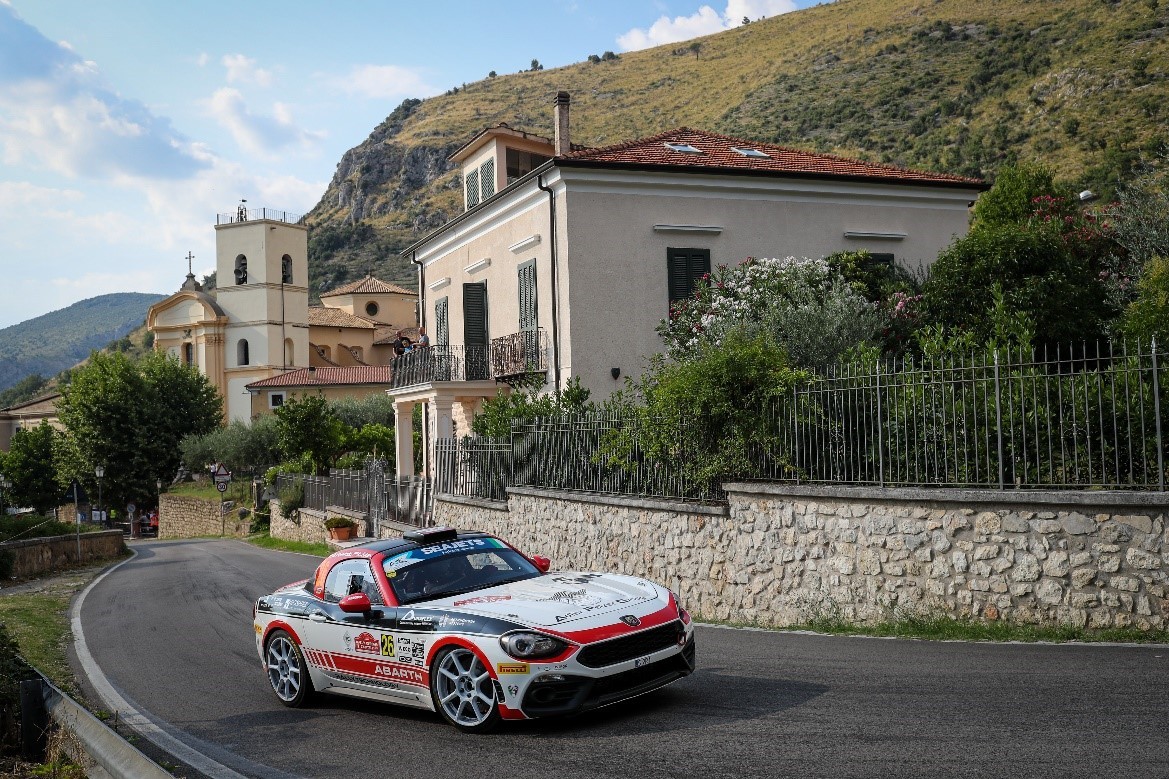 Rally die Roma was also round five of the FIA R-GT Cup, after Rally Ypres at the end of June in Belgium.
It was an all-Abarth 124 Rally RGT podium with Poland's Dariusz Poloński who locked in the victory, over 3 minutes ahead of his Italian rivals Zelindo Melegaro in second, and Andrea Nucita in third.
More information available on the Rally di Roma event website; check the photo gallery here and find the standings of the R-GT Cup here.
FIA EUROPEAN RALLY TROPHY CENTRAL – RALLYE WEIZ, AUSTRIA (ROUND 4/7)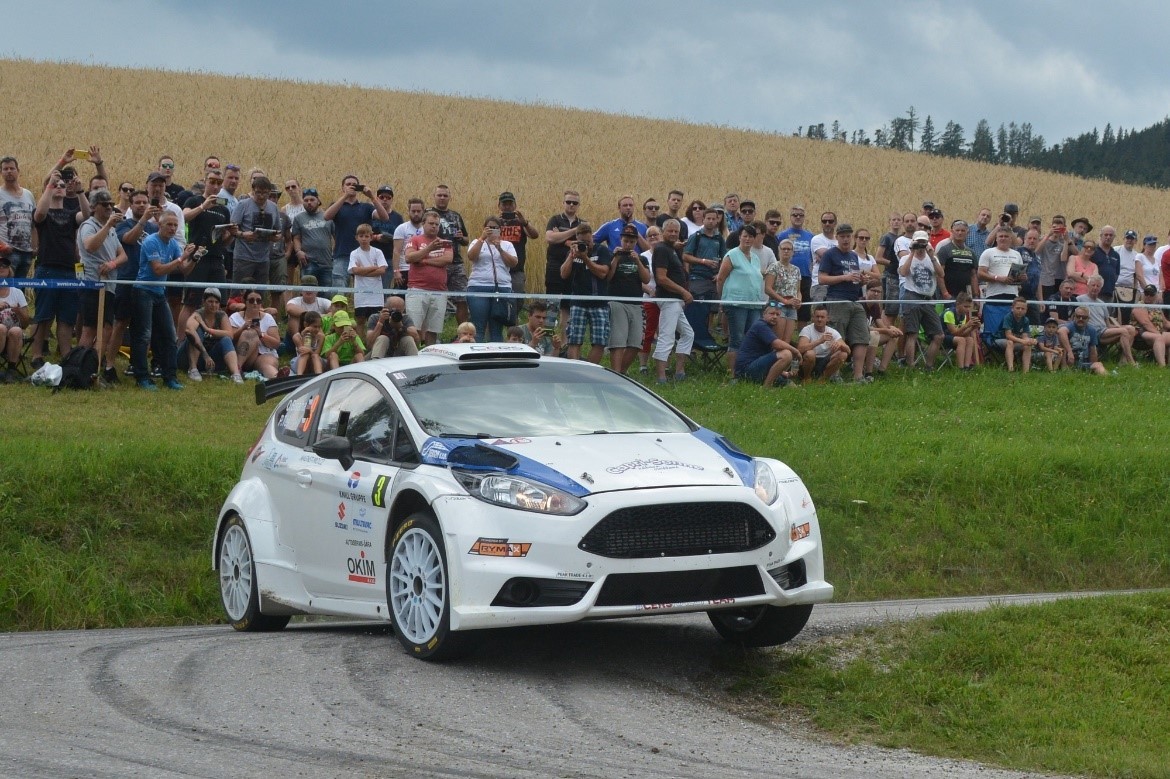 In Austria, it was round four of seven of the FIA European Rally Trophy's Central series and the fourth edition on Rally Weiz.
Czech Republic's Ondřej Bisaha and Petr Těšínský drove to victory on the roads of the Styrian province, finishing with their Ford Fiesta R5 over 3 minutes ahead of the Peugeot 208 T16 of Austria's Kevin Raith and Christoph Wögerer, and the 208 R2 of Hungary's László and Victor Ban.
Vieux the photo gallery here. All results and news are available on the Rallye Weiz website and please consult the overall FIA European Rally Trophy standings here.
---
COMING NEXT
FIA APRC ASIA CUP – RALLY OF MEDAN, INDONESIA (ROUND 2/4)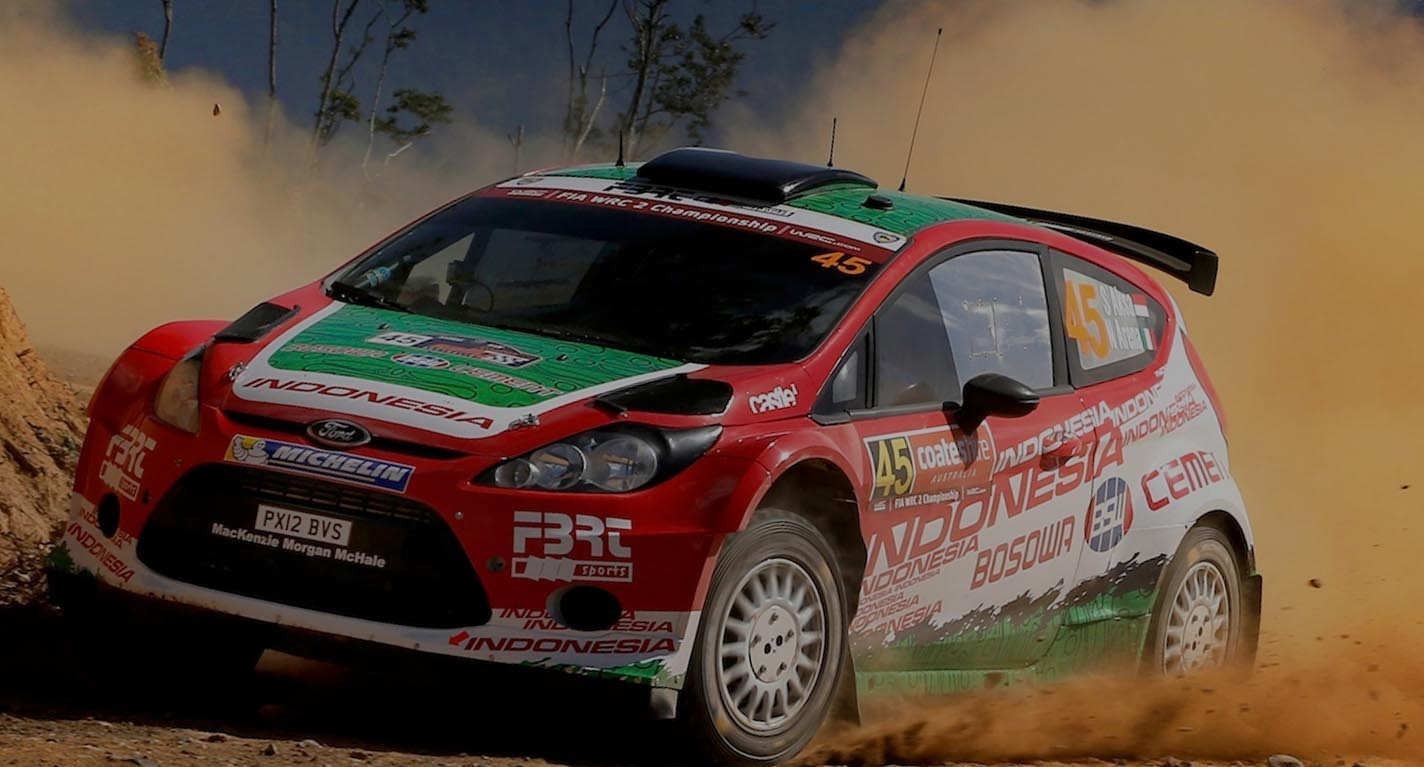 The Southeast Asian location of Indonesia hosts this weekend round the second of four Asia Cup rounds, as part of the 2019 FIA Asia Pacific Rally Championship (APRC).
Last run as a round of the APRC in 2009, it has long been a leg of the multi-continent series and even hosted two rounds of the World Rally Championship (WRC) between 1996 and 1997.
A new generation of drivers has added a further five cars to the APRC field with three Mitsubishi Lancer's, the former Hawkeswood AP4 Mazda 2 and the Peugeot 208 of Italian Fabio Frisiero. All contesting the Asia Cup qualifying round, it is the second opportunity teams get to confirm eligibility for the all-in final in China.
Threading through the Lonsum Plantation in North Sumatra (the northern coast of Indonesia), the rally uses six sections of road configured as ten special stages. Frome pine and sugar plantations to sections of natural bush, the road surface is gravel on a clay base – which can become very slippery if it rains.
While the equatorial region is currently in its dry season, weather for the event is expected to be cloudy with daily afternoon thunderstorms.
More information can be found on the FIA APRC website and Rally of Medan's event website.