Rally around the world #13
Your latest news on Regional Rally championships.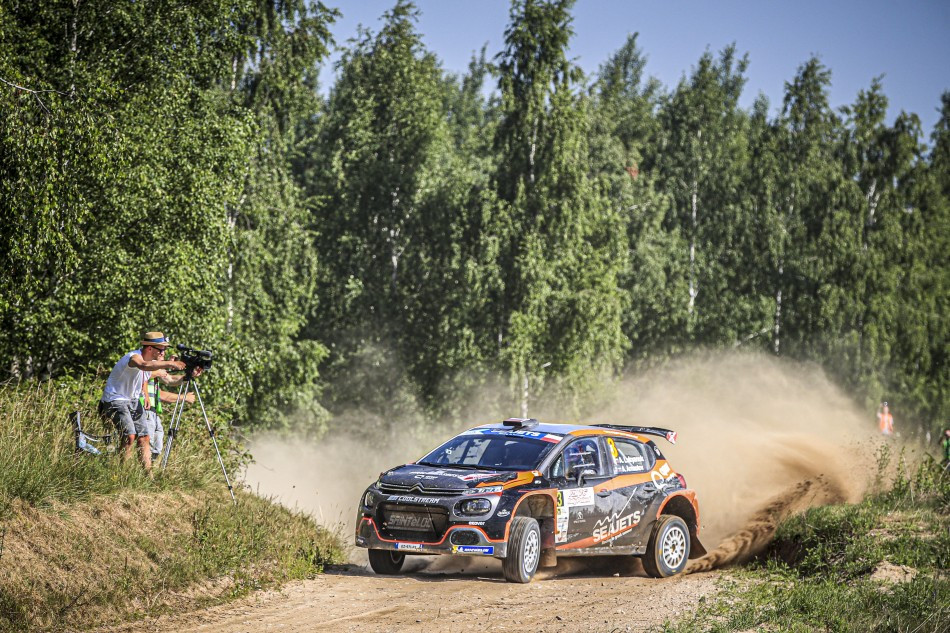 FIA EUROPEAN RALLY CHAMPIONSHIP – RALLY POLAND (ROUND 4/8)
Lukyanuk's first ERC victory of 2019 boosts European title defence in Poland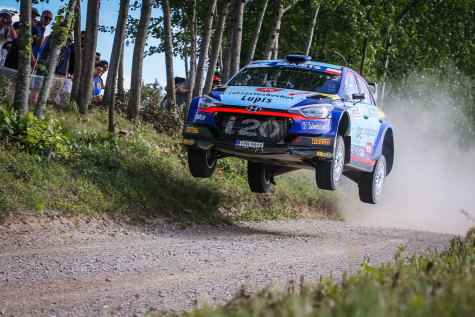 Taking the advantage from Huttunen after Stage Two, Lukyanuk didn't look back, winning by 59.8 seconds to claim his first win of 2019 and his ninth in the FIA ERC. His Finnish rival decided to play it safe and secured second place, continuing the ERC3 Junior graduate's 100 per cent podium rate in the ERC since moving up to the 4WD category.
Another podium for championship leader Habaj added another trophy to his impressive 2019 cabinet and remains on top of the ERC standings, 11 points ahead of Lukyanuk.
Despite losing nearly a minute with a puncture, Czech Republic's Filip Mareš still secured victory in the ERC1 Junior category and fourth place overall, putting him into class title contention as Great Britain's Chris Ingram retired on the road section on Sunday with a water leak.
Alonso lands "perfect" ERC2 victory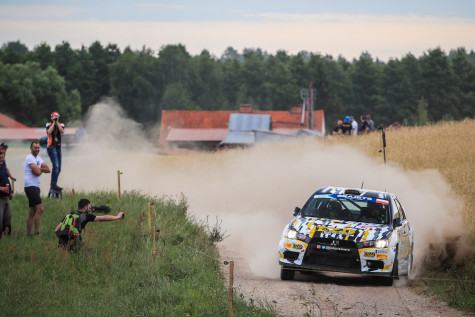 Argentina's Juan Carlos Alonso scored an impressive victory in the FIA European Rally Championship's ERC2 category on Rally Poland in a Mitsubishi Lancer Evo X, increasing his points lead over title rival Zelindo Melegari, who finished as runner-up with his Mitsubishi Lancer Evo X. Melegari's fellow compatriot Andrea Nucita completed the podium with an Abarth 124 Rally R-GT.
ERC3 form book Torn up with another triumph for Ken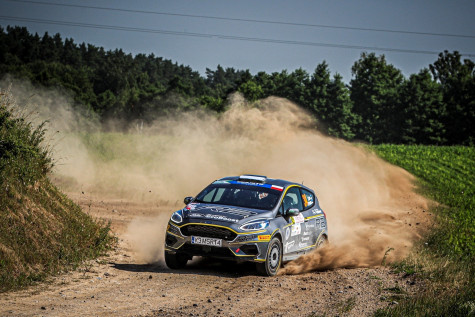 Ken Torn cemented his status as an FIA ERC3 Junior Championship title contender with his second consecutive class win on Rally Poland aboard his Ford Fiesta R2T19, beating new points leader Sindre Furuseth in a Peugeot 208 R2.
View the Rally Poland's photo gallery and watch the video of Rally Poland's winner Alexey Lukyanuk in his fierce battle to the top. The FIA European Rally Championship's standings can be consulted here.
Next up on the FIA ERC calendar: Rally di Roma, Italy, on 19-21 July. Stay tuned!

FIA EUROPEAN RALLY TROPHY BALKAN – RALLY SLIVEN, BULGARIA (ROUND 4/5)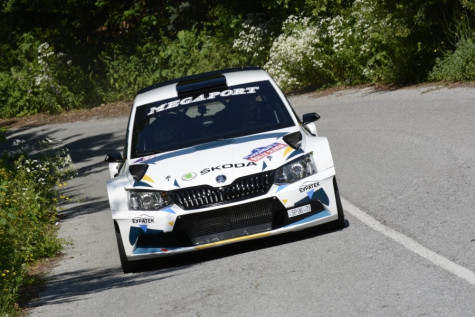 Local rally heroes Miroslav Angelov and Georgi Gadzhev were the winners of the 39th Monbat Rally Sliven, the penultimate round of the Balkan Rally Trophy, ahead of their Romanian rivals Dan Girtofan and Tudor Marza – both crews driving a Škoda Fabia R5. Another local pair, Yordan Atanasov and Yanaki Yanakiev, completed the podium with a Mitsubishi Evo 9.
Angelov won 10 out of 11 special stages to leave no doubt about his dominance. He finished with a margin of over a minute to his closest rival Girtofan. Atanasov, in third, secured his lead in the ERT2 class.
A convincing victory in the ERT3 category for 2WD cars was recorded by Grigor Grigorov and Martin Milushev in a Peugeot 208 R2. The Bulgarian crew showed strong pace on Day 2 to take fourth place overall.
The FIA ERT Balkan series reaches its conclusion on 26-29 September in Serbia, and will be the last opportunity for competitors from the region to qualify for the ERT Final at Rallye International du Valais on 16-19 October.
View the Rally Sliven photos here and the overall standings for the FIA European Rally Trophy Balkan here.

FIA EUROPEAN RALLY TROPHY BENELUX – RALLY YPRES, BELGIUM (ROUND 2/5)
Craig Breen heads a Volkswagen 1-2-3 on Rally Ypres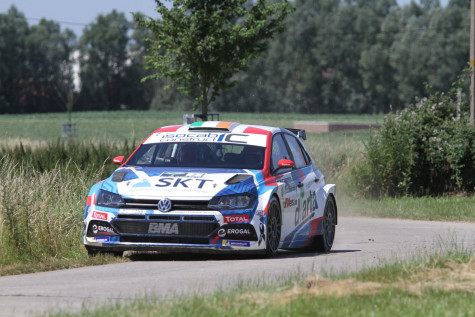 To the west of Europe, Belgium was hosting round two of the FIA ERT's Benelux series on Rally Ypres.
In scorching heat, Volkswagen drivers scored an impressive top-three podium, with the Irish duo of Craig Breen and Paul Nagle at the lead. Dutchman Kevin Abbring and his Belgian co-driver Veronique Hostens were second, while locals Kris Princen and Bram Eelbode took third place, all three crews driving a Polo GTI R5.
Breen, tipped as the event's favourite, won nine of the 23 special stages in his first outing with the Volkswagen car and, after 277.88 competitive kilometres against the clock, finished 45.7 seconds ahead of Abbring, who set the equal fastest time on nine special stages. It was Breen's first ever victory on Rally Ypres.
Abbring - Breen's former teammate at Peugeot in their ERC days – had taken an early lead in the first three stages of the rally but he lost it on Friday night when he made a small mistake and picked up a puncture, which made him loose 17 seconds. Alongside the guest stars, reigning Belgian Rally Champion Kris Princen finished third, less than a minute behind the rally winner and almost two minutes ahead of his fellow compatriots Freddy Loix and Pieter Tsjoen, who were fourth and the best-placed non-Volkswagen crew in their Škoda Fabia R5.
Next to the battle for Rally Ypres's top placings, the crowd enjoyed a colourful performance by Thierry Neuville and Nicolas Gilsoul with the official Hyundai i20 Coupé WRC, as the Belgian pair joined, and won, the competition in the Ypres Rally Masters.
Have a look at Rally Ypres' photo gallery. The classification for the FIA European Rally Trophy Benelux can be consulted here.
FIA NACAM RALLY CHAMPIONSHIP – RALLYE INTERNATIONAL BAIE DES CHALEURS, CANADA (ROUND 3/5)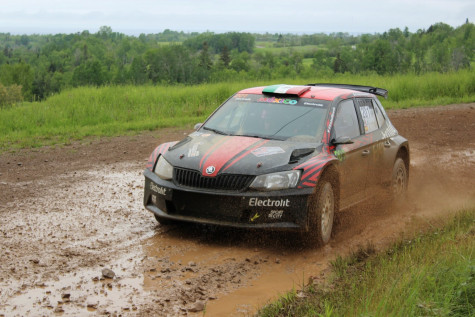 Mexico's Ricardo Triviño and his experienced Spanish co-driver Marc Marti claimed the victory on Rallye Baie-des-Chaleurs in New Richmond, Quebec last weekend, round three of the FIA NACAM Rally Championship. The Škoda Fabia R5 crew built a strong lead over the first day of competition, extending their margin to 27 minutes by the end of the rally. The Mexican pair of Javier Ortuño and Lorenzo Goicoechea took second place in a Mitsubishi Lancer Evo X, also moving one step up in the overall NACAM standings.
Triviño, the current title leader with two rounds remaining, clearly dominated the field and had a nearly flawless run. He won 17 out of the 18 timed tests for the North-American series, conceding only one stage victory to his fellow compatriot Ricardo Cordero Jr, who later withdrew because of an engine issue on his Citroën DS3 R5.
Local rally talent Jason Bailey, who was competing with a 2WD Ford Fiesta, faced a similar technical issue and was unable to reach the finish of the Canadian event.
Mexico will host the two final rounds of the NACAM series: Rally Sierra Juarez at the end of August and the final event, Rally Colima, in November.
Find the NACAM Rally Championship's standings here.

COMING NEXT
FIA AFRICAN RALLY CHAMPIONSHIP – SAFARI RALLY, KENYA (ROUND 4/7)
Kenya this week hosts the 67th edition of the legendary Safari Rally, round four of the FIA African Rally Championship and a candidate event in the 2019 World Rally Championship.
Weaving its way around the lakes of the Great Rift Valley, the rally will cover a total of 796.86 kilometres, including 292.93 competitive kilometres over 14 stages.
A strong entry of 30 crews will tackle the Kenyan challenge, with Africa's top rally stars expected to make the show. National hero Manvir Baryan, the current championship points leader and multiple ARC champion, will be the man to beat. The Škoda Fabia R5 driver has won two of the three previous ARC rounds and will seek to put another victory under his belt.
Baryan's fellow compatriot Onkar Rai will be at the wheel of another Škoda Fabia R5, while Zambia's Leroy Gomes will unleash his Ford Fiesta R5 on the Kenyan's gravel roads. They will battle it out with a strong field of Mitsubishi Evo X and Subaru Impreza.
This year's edition will kick off with a 4.5km Super Special Stage in the Kasarani stadium in Nairobi, which will offer fans from the capital the chance to watch the cars compete in the city. The crews will then head north from the Service Park alongside Lake Naivasha.
The Safari Rally event was part of the World Rally Championship until 2002 and Britons Colin McRae and Nicky Grist were its last winners. It was considered one of the toughest rallies in the series because of its arduous conditions, such as the constantly changing weather and very rough roads. In 2003, the Safari Rally became a round of the FIA African Rally Championship.
More information about the Safari Rally Kenya is available on the event website.