Rally Around the World #12
Your latest news on the Regional Rally championships.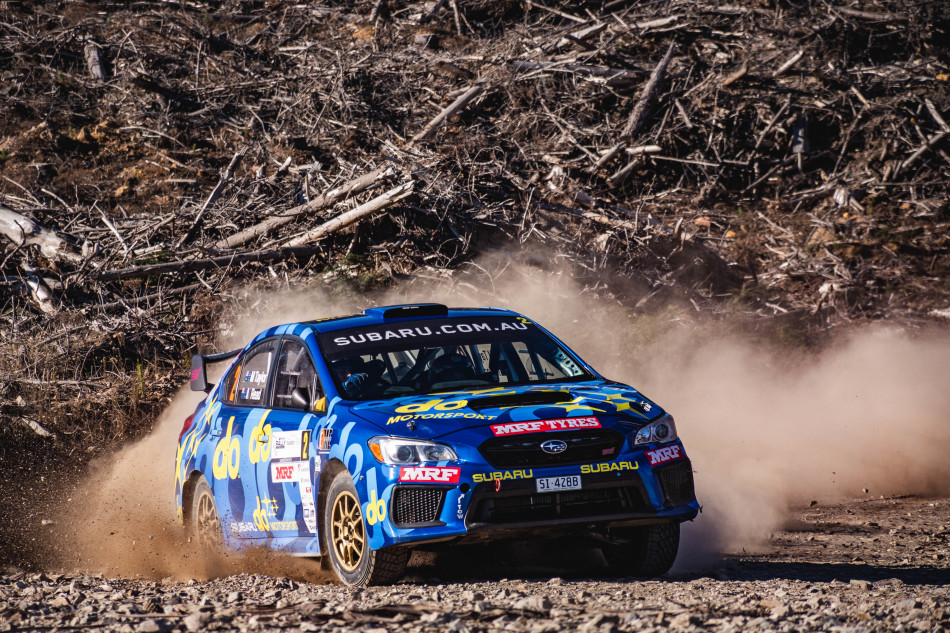 FIA EUROPEAN RALLY TROPHY CELTIC – DONEGAL INTERNATIONAL RALLY, IRELAND (ROUND 3/5)
Donegal driver Manus Kelly was fatally injured during a tragic accident while competing in the Donegal International Rally on Sunday 23rd June 2019. The remainder of the event was cancelled as a mark of respect.
Kelly was a three-time winner of the rally and was immensely popular in the rally fraternity. He was recently elected to Donegal County Council and was a prominent businessman in Donegal.
The FIA joins Motorsport Ireland and Donegal International Rally in expressing its sympathies to the family and friends of Manus Kelly. Our thoughts are with them and all affected at this time.
Kelly's co-driver Donall Barrett was also injured in the accident and was transferred from the scene to Letterkenny General Hospital, where he received treatment for his injuries. He has now left the hospital and is recovering at home. We carry him in our thoughts also.
Final results (Celtic Rally Trophy):
1. Callum Devine (IRL) / Brian Hoy (GBR), Ford Fiesta R5
2. Josh Moffett (IRL) / Keith Moriarty (IRL), Hyundai i20 R5
3. Alastair Fischer (GBR) / Gordon Noble (GBR), Ford Fiesta R5
FIA ASIA PACIFIC RALLY CHAMPIONSHIP / PACIFIC CUP – RALLY TASMANIA, AUSTRALIA (ROUND 3/4)
Bates triumphs at Rally Tasmania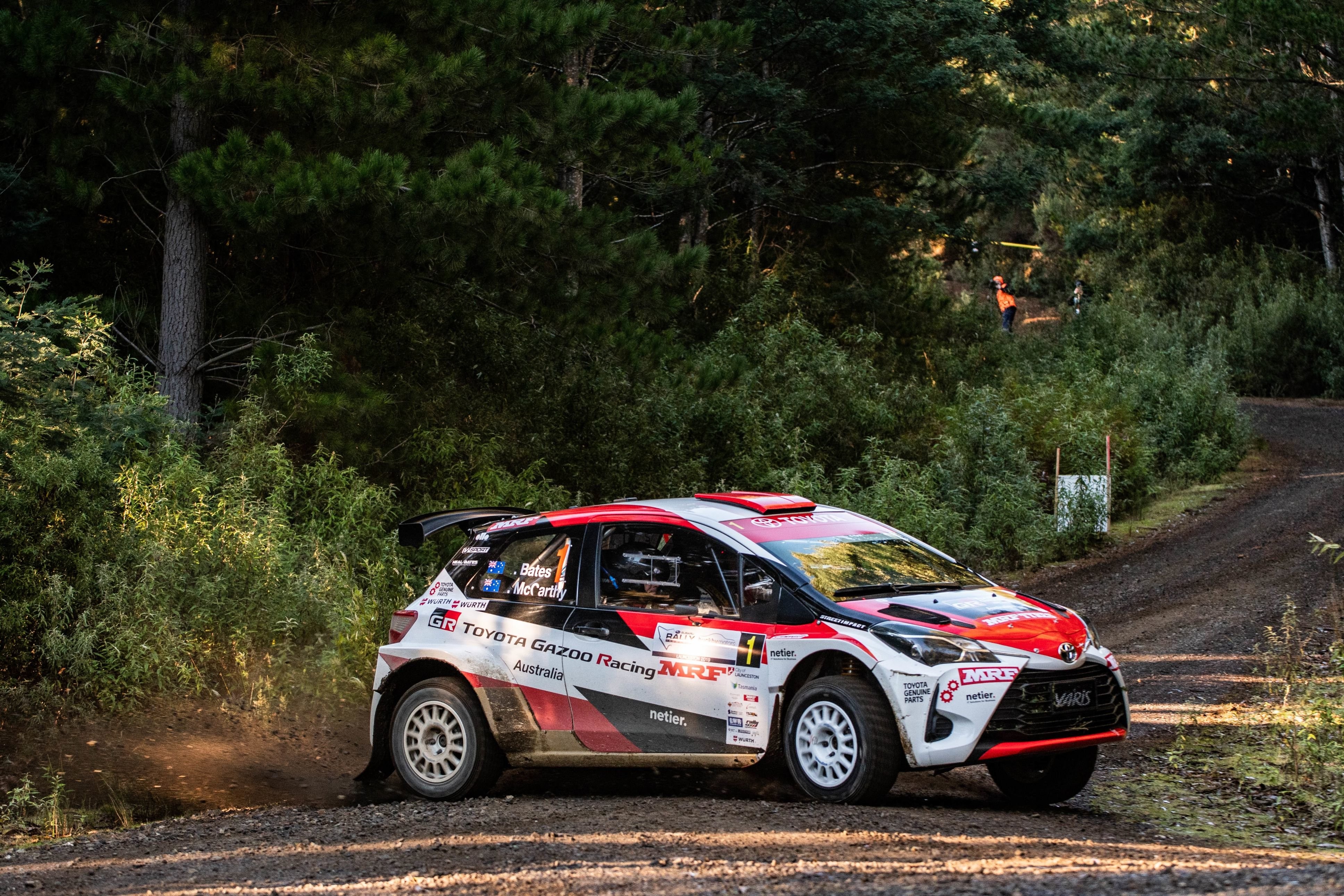 Harry Bates and co-driver John McCarthy were victorious in round three of the 2019 FIA APRC Pacific Cup, aboard their Toyota Yaris AP4. Molly Taylor and Malcolm Read finished second in a Subaru WRX STi, while Lewis Bates and Anthony McLoughlin completed the all-Australian podium with a second Yaris AP4.
Although it was the first time the FIA Asia-Pacific Rally Championship (APRC) had visited Australia's southernmost region, Rally Tasmania and host city Launceston were familiar to the teams who entered the series as it is a round of their local Australian Rally Championship.
Contested across 17 special stages covering 222.1 kilometers, the action took the teams north and east of Launceston. Frosty starts on the Saturday and Sunday mornings added to the challenge, with ice adding to the unpredictability for the drivers.
Next up on the FIA APRC calendar, round two of the Asia Cup heads to more tropical climes with Rally of Indonesia taking place on 26-28 July.
Check out the Rally Tasmania photo gallery. The provisional FIA Asia Pacific standings can be viewed here.
---
COMING NEXT
With a round of the FIA NACAM and ERC championships, as well as two rounds of the ERT, it will be a busy and exciting weekend ahead for regional rally.
FIA NACAM RALLY CHAMPIONSHIP – RALLYE INTERNATIONAL BAIE DES CHALEURS, CANADA (ROUND 3/5)
After two rounds in Mexico, the NACAM competitors will travel all the way up to Québec, Canada for the 41st edition of Rally International Baie-des-Chaleurs from 28 to 30 June.
The event, based in New Richmond, enjoys a reputation that goes far beyond the boundaries of the province and welcomes drivers from across North America.
In the NACAM category, the Mexicans will be out in force to tackle the eighteen stages and 247.71 competitive kilometres, with current championship leader Ricardo Triviño as well as Javier Ortuño, Miguel Granados and Richardo Jr. Cordero all joining the Canadian test with RC2 class cars. Local driver Jason Bailey will give everything to defend the colours of his country with a RC4 machine.
For more information, please visit the event's website.
FIA EUROPEAN RALLY CHAMPIONSHIP – RALLY POLAND (ROUND 4/8)
Returning to the old continent: the all-action FIA European Rally Championship heads to Poland on 28-30 June for the fourth of eight rounds, with one point separating title contenders Łukasz Habaj, , and ERC1 Junior points leader Chris Ingram.
For this 76th edition of the event, based in Mikołajki, not only is the championship battle tightly poised, but the event's appeal has also attracted 48 crews – including 24 top-of-the-range R5 cars - registered for the ERC category alone.
ERC Junior has 20 rising stars bidding to build experience and establish themselves on the 15 high-speed gravel stages featured in the event, before they head into the two all-tarmac closing rounds in Italy and Czech Republic. Among those young talents, ERC3 Junior graduate Jari Huttunen has announced his participation and will target the win that got away from him last season aboard a Hyundai i20 R5.
For information about Rally Poland and the championship, visit the FIA European Rally Championship website.
FIA EUROPEAN RALLY TROPHY BALKAN – RALLY SLIVEN, BULGARIA (ROUND 4/5)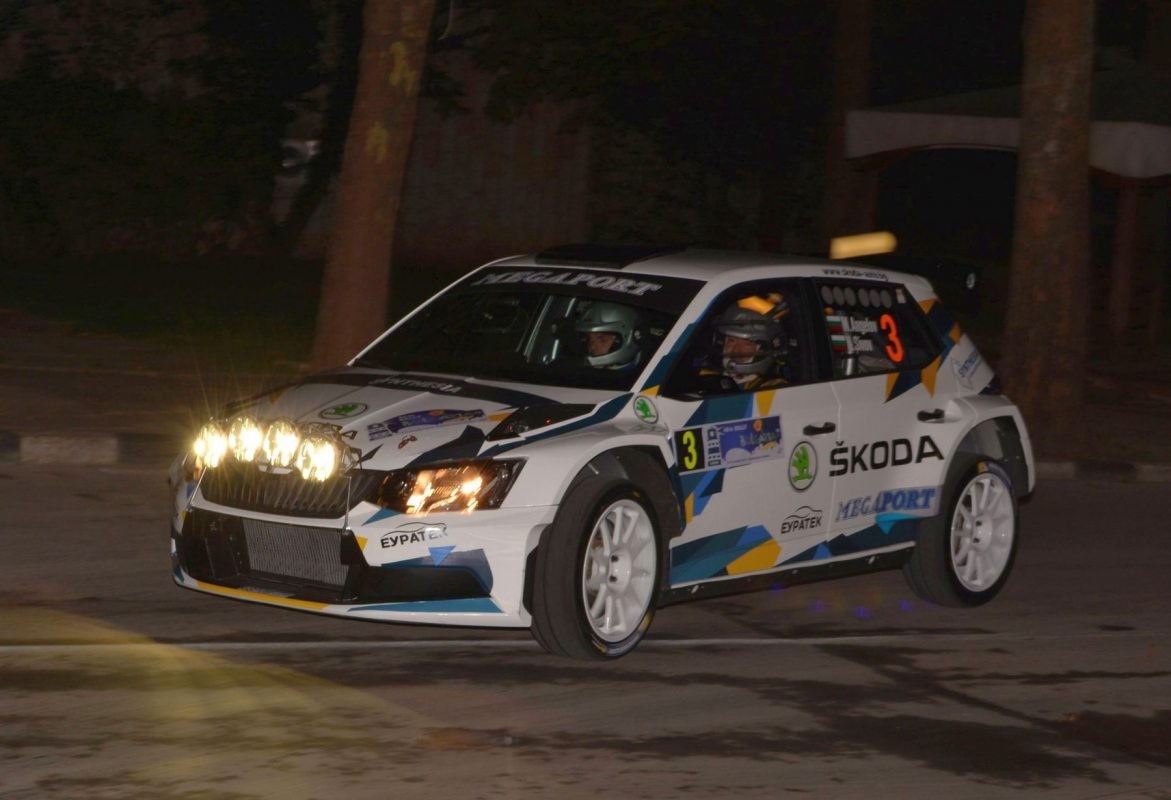 After Rally Esok mid-June, Rally Sliven will host round four out of five of the FIA European Rally Trophy's Balkan series.
Thirteen crews from Romania, Bulgaria, Turkey, Hungary and Serbia will battle it out on the tarmac stages of the Bulgarian event.
Romania's Dan Girtofan will defend his championship lead in the Balkan Rally Trophy with a Škoda Fabia R5 but can expect strong competition from Bulgaria's Miroslav Angelov, at the wheel of the same machine and the winner of the 2018 edition, Angelov's fellow compatriot Yordan Atanasov, with a Mitsubishi Lancer, or Turkey's Mustafa Cakal with a Mitsubishi Lancer Evo IX.
More information about Rally Sliven can be found on the event website.
FIA EUROPEAN RALLY TROPHY BENELUX – RALLY YPRES, BELGIUM (ROUND 2/5)
Round two of the Benelux Rally Trophy, Rally Ypres in Belgium will celebrate its 55th edition with an exceptional entry, featuring 56 crews and a total of 27 R5s taking part.
Some of the best Belgian and British rally drivers will take up the challenge along with a strong contingent of international specialists looking to show their skills on the Flemish roads. They include Ireland's Craig Breen, just announced as the third Hyundai driver in Finland's WRC round next month, Norway's regular WRC2 contender Ole Christian Veiby, Dutchman Kevin Abbring and Great Britain's Yate Rhys.
Local ace Freddy Loix is the record holder for the number of victories in Ypres with eleven wins and will join the field in a Škoda Fabia R5.
The crews will compete on tarmac over twenty-three special stages, totalling 277.88kms.
Visit the Rally Ypres website for more information.