THE NEW AUSSIE RULES
With Australia's new F4 championship starting this weekend CAMS President Andrew Papadopoulos outlines its importance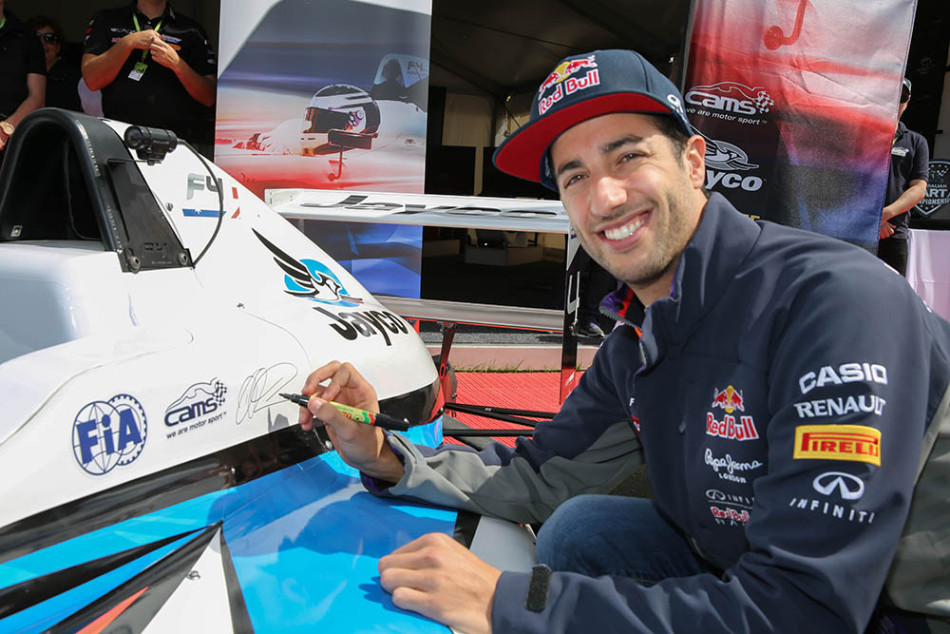 Q This week's conference, which has a theme of development, coincides with the start of the first Australian F4 Championship, so the timing couldn't be more perfect. Where does CAMS see the benefits coming from F4?
A We believe it's the right way to go. The development of F4 in Australia is about building an entry-level single-seater category for our karters to get into. For us, it's extremely important that it's the same regulations, the same cars all over the world. Our young drivers can leave our shores and have an equal chance of success in their future as any other driver, as they will all have left the same platform. In the past, from our Formula Ford, it was very hard to get out from our non-wings and slicks category into European wings and slicks, because there was a lot of learning to be done while overseas and that's not appropriate.
Q How important was the specification of the formula in determining your decision to embrace it?
A One of the main reasons we got involved is the design and the safety element of new monocoque chassis. For mums and dads that want to put their kids in the sport they want to see that while we can never guarantee 100 per cent safety we can greatly minimise the risks by putting appropriate measures in place. The new Formula 4 chassis is just way above any other entry-level series.
Q What advice would you give to other ASNs that are considering setting up a Formula 4 championship?
A There are various ways of doing it. We're not a very big single-seater country, we're more saloon and touring cars, but we felt that if we ran it, as CAMS, we could limit the costs, which is something we are very keen to control for the first level into motorsport. We could also have a greater say in how the category is run. Germany has a different model and they are doing extremely well to have 40 cars on the grid is fantastic. The model has to suit the country taking it on. But we would be quite happy to talk to any ASN that wants to explore F4 we'll help them along.
Q You have Daniel Ricciardo as a patron of the series. Does his presence help in bringing drivers to the category?
A He's an idol. He's one of the guys, as Mark [Webber] before him that kids aspire to be. Daniel has been a great help. We run the Daniel Rookies for the young drivers coming through and he has been a great inspiration.
Q Does F4, a new single-seater category attract more kids to karting? 
A I think so. Mick Doohan, who is president of the Australian Karting Association has commented to me that there has been a bigger uptake in karting. Formula 4 has broken the gap that used to exist in many areas between karting and single-seaters. There now is a next step. There used to be 'career' karters before but now I do believe there will be less of them. And I think we will see more new blood coming through at a younger age.