MICHELIN AND THE FIA AIM TO EDUCATE YOUNG DRIVERS ON HOW TO BE SAFE ON THE ROAD
Michelin Best Driver is a pioneer programme developed by Michelin, in association with the FIA, to raise awareness among young people, major demographic group among road traffic crash victims, about how important it is to respect safety rules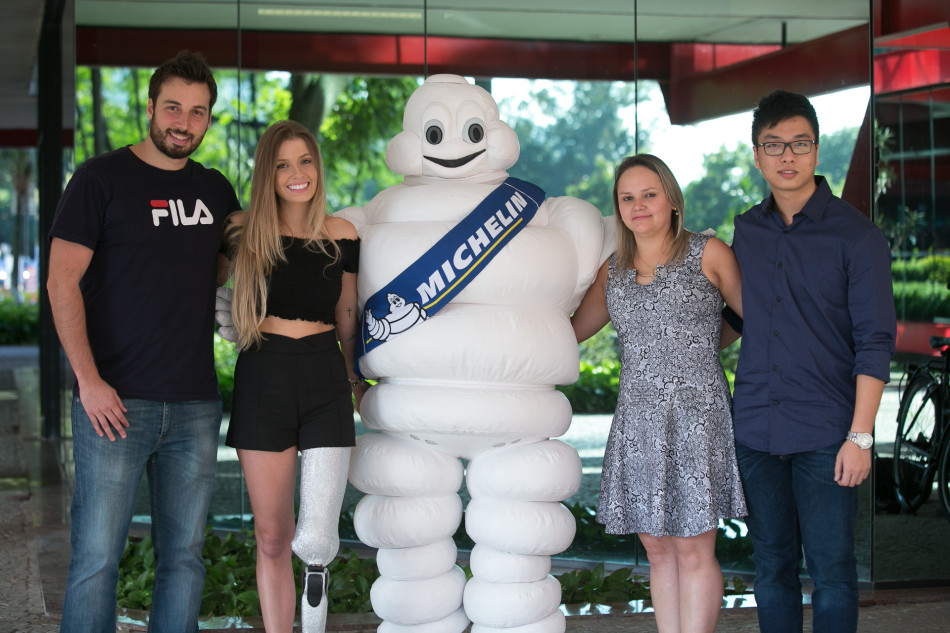 For its third edition, Michelin Best Driver launched an online campaign, led by digital influencers like Paola Antonini, Tavião (from YouTube Channel "Coisas que nunca vivi"), Mariana and Thenório (from YouTube Channel "Manual do Mundo").
The launch took place on 16 March 2017 at Universidade Estácio de Sá, at Curitiba city, Brazil, and counted on a series of mechanisms to engage students on the initiative. Among them, a massive social media campaign, local activation exposing a crashed car and showing « orphan toys », and last, but not least, a talk show presenting Brazilian celebrities. 
"Michelin Best Driver tries to stimulate debating on traffic safety among the young audience, who forms the most important demographic group among accident victims in Brazil. That's why we chose a speech that is connected to this audience's universe'' explains Ana Paula Guimarães, Marketing director at Michelin South America.
According to Gilmar Batista, responsible for Michelin Best Driver, "our proposal is, trough programme's digital ambassadors influence, engage young college or post-graduating students, from age 20 to 35, on the Best Driver Challenge. In three Brazilian cities – Rio de Janeiro, São Paulo and Curitiba – we installed free telemetry devices at their cars, to monitor their vehicles performances".
The purpose was to measure the safety level of driving during a period of one month and award the most cautious drivers. At the end of the programme, data were analysed and as a result, the most cautious driver from each city was awarded with an iPhone 7, and the best of them three won a trip.
"The telemetry evaluation was based on 4 specific criteria:  curbs, sudden braking and accelerating, and speed limit faults. Nowadays, the main accident causes among youngsters are drink driving, using cell phones and exceeding speed limits. Those were the points we wanted to raise this audience's awareness of", points out Eduardo Biavati, safe traffic specialist and consultant to the programme.
The initiative was supported by Instituto Renault, Instituto Paz no Trânsito (IPTRAN) and Universidade Estácio de Sá.
The programme also aims to raise awareness on the FIA's Golden Rules, which prompt road users to adopt simple, easily applicable and efficient rules to be safe on the road such as « buckle up », « never drink and drive », « obey the speed limit », « check your tyres »...