This page contains archived information and may not display perfectly
MERC - 2018 Manateq International Rally of Qatar begins with fanfare send-off in souq waqif
Record-breaking Al-Attiyah heads regional field into season finale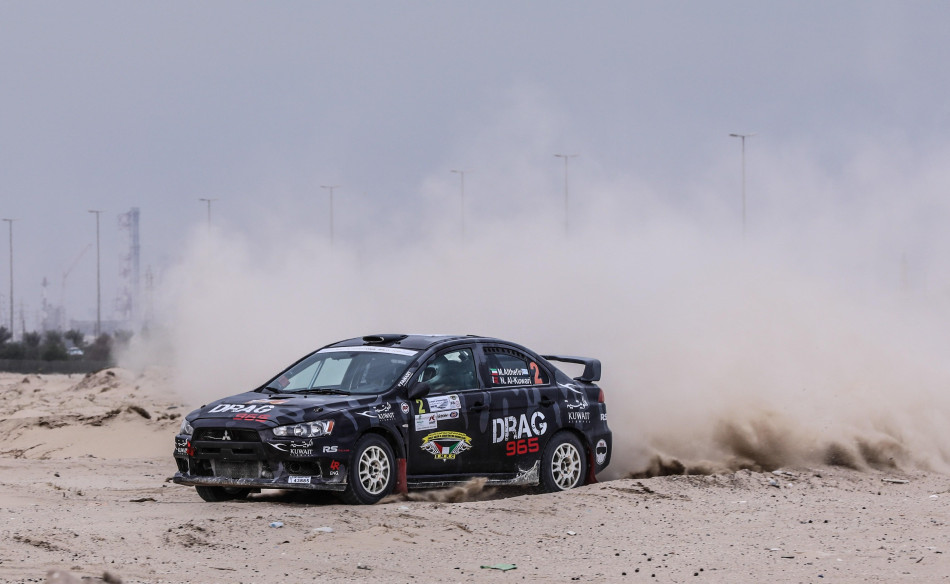 The 2018 Manateq International Rally of Qatar gets underway with a brand new ceremonial start and the backdrop of the hustle and bustle of Souq Waqif in downtown Doha on Thursday evening, 15 November.
All three regional rally titles were decided in Kuwait two weeks ago, which means that individual pride and outright wins are at stake at this weekend's revised final round in the northern Qatar deserts.
There are 15 potential teams on the FIA starting list, plus National Rally entrants, and competitors from eight nations for this the final round of the FIA Middle East Rally Championship (MERC), despite the conclusion of the respective category battles.
Nasser Saleh Al-Attiyah is still celebrating his record-breaking 14th regional title and the Qatari will also be bidding to break his own record of 13 wins in the Qatar round of the regional series.
Mechanical issues cost him and French navigator Matthieu Baumel the chance to shine in 2017 and opened the door for Rashed Al-Nuami to take his solitary MERC win.
Resistance in the R5 category comes from Czech rival Vojtĕch Štajf in a Škoda Fabia and fellow Qatari Adel Abdulla, who makes his debut in a Ford Fiesta R5 run by Motortune.
The MERC 2 category will see the closest competition with eight Mitsubishi Lancers and three Subaru Imprezas set for battle through Qatar's northern deserts. Kuwait's Meshari Al-Thefiri has already clinched the title, but Jordan's Khaled Juma is heading for the runners-up spot in the absence of both he and rival Ihab Al-Shorafa.
Abdullah Al-Kuwari returns to the hot seat in a Mitsubishi Lancer Evolution X. The Qatari's standout performance so far in the regional rally series was first in MERC 2 and third overall in Jordan in 2016.
Khaled Al-Suwaidi is a non-starter but there are further local entries for Mohammed Al-Meer and Rashed Al-Mohannadi, the latter taking the wheel of Khaled Juma's Mitsubishi.
Abdullah Al-Rawahi heads a six-car entry from the Sultanate of Oman that also includes entries for Zakaria Al-Shanfari, Saif Abdullah Al-Harthy, Shaun McGonigal, Jarah Al-Tauqi and Humaid Al-Waili.
Saleh bin Eidan returns to the championship and boosts the entry from Kuwait in a car that was being refettled against the clock with spare parts commandeered from Nasser Khalifa Al-Attiyah's Kuwait Rally car to ensure that it was ready for FIA scrutineering checks.
There is a further entry for Lebanon's MERC 3 champion Henry Kahy in a two-wheel drive Škoda Fabia 1.6.
Route changes forced on rally officials by the weather have reduced the competitive distance from 203.40km to 153.82km, but the event still remains within the 75% required by the FIA to make it eligible for full championship points.
Friday's Eraida stage has been reduced from 17.02km to 15.87km and Al-Dhakira has gone from 18.13km to 12.46km. Saturday's opener at Al-Khor has been trimmed from 18.37km to 13.20km, Al-Ghariyah remains unchanged and the Al-Ruwais special is now 14.22km, as opposed to 27.02km in the original itinerary.
Visit Standings to view the 2018 FIA Middle East Rally Championship classifications after round 4.