JEAN TODT ADDRESSES ROAD SAFETY AS A GLOBAL DEVELOPMENT PRIORITY
FIA President Jean Todt, who also serves as the UN Secretary-General's Special Envoy for Road Safety, has addressed the Global Engagement and Empowerment Forum (GEEF) in Seoul, South Korea today.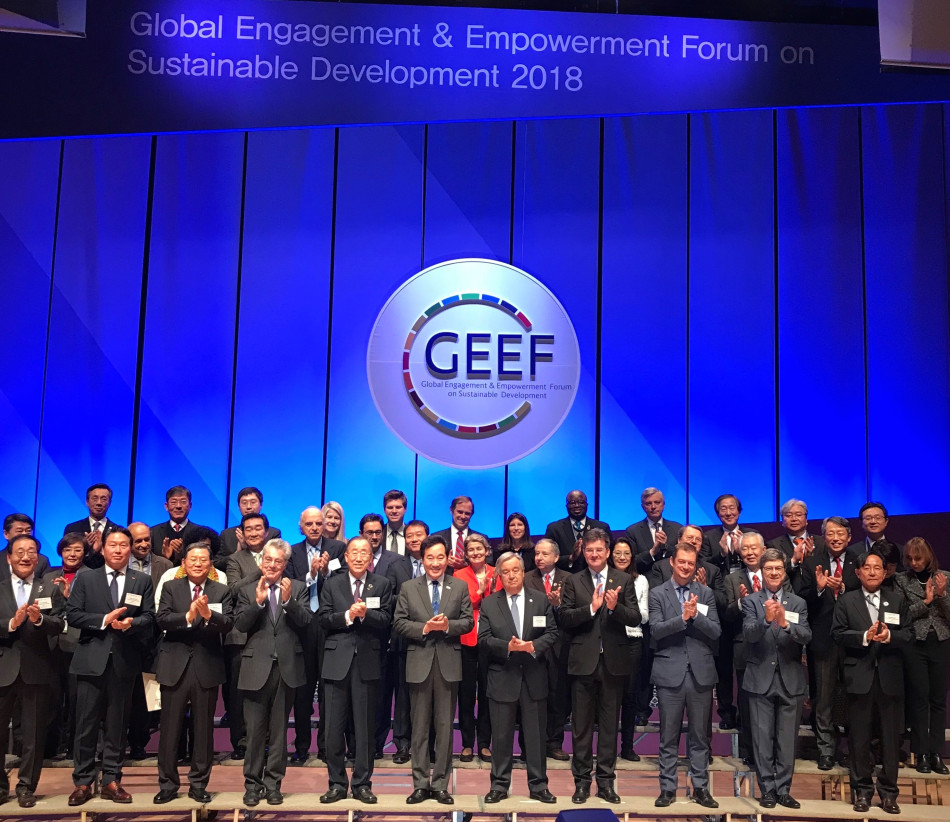 Co-hosted by the Institute of Global Engagement and Empowerment and the Ban Ki-moon Centre for Global Citizens, the GEEF had as its theme "Putting People and Planet at the Centre". During his participation at the plenary session on 'Sport and Partnerships for Sustainable Development and Peace', Jean Todt emphasised the importance of stakeholders working together to achieve the 2030 Agenda for Sustainable Development, including the 17 Sustainable Development Goals.
The FIA High Level Panel for Road Safety is a key initiative that Mr Todt and the FIA have implemented that demonstrates this. By gathering some 40 stakeholders from the private sector, international institutions, local government and institutional leaders, the Panel supports a broad range of activities seeking to promote an innovative approach to curbing the loss of life on our roads.
One initiative that has been supported by the Panel since very early is the creation of a Road Safety Trust Fund housed within the UN. President Todt spoke of how the UN Secretary-General António Guterres' recent approval to establish this Fund demonstrated how important this stakeholder approach has been. He emphasised that this small but important victory takes us one step closer to closing road safety's funding shortage and reducing global road related fatalities and injuries.
Every year, 1.25 million people die on the world's roads, and up to 50 million are seriously injured. Road traffic crashes' not only cause immeasurable emotional hurt through death and serious injury of millions, but there are also significant economic repercussions, costing some developing countries up to 5 percent of their GDP.
The Panel was moderated by Kim Won-soo, former Under Secretary-General and High Representative for Disarmament Affairs, as well as Special Advisor to the former UN Secretary-General Ban Ki-moon. Other panellists included Irina Bokova, (Fmr. Director-General of UNESCO), Ed Futa (Fmr. General Secretary of Rotary International) and Suh Hong Won (Dean of Global Leadership at Yonsei University).