HAK HOLDS NATIONAL "SAFE IN TRAFFIC" COMPETITION IN CROATIA
On 18-19 May, FIA Member Club the Hrvatski Autoklub (HAK — Croatia) and the Croatian Education and Teacher Training Agency organised the national "Safe in Traffic" competition in Rovinj, Croatia, with the support of the National Road Safety Programme.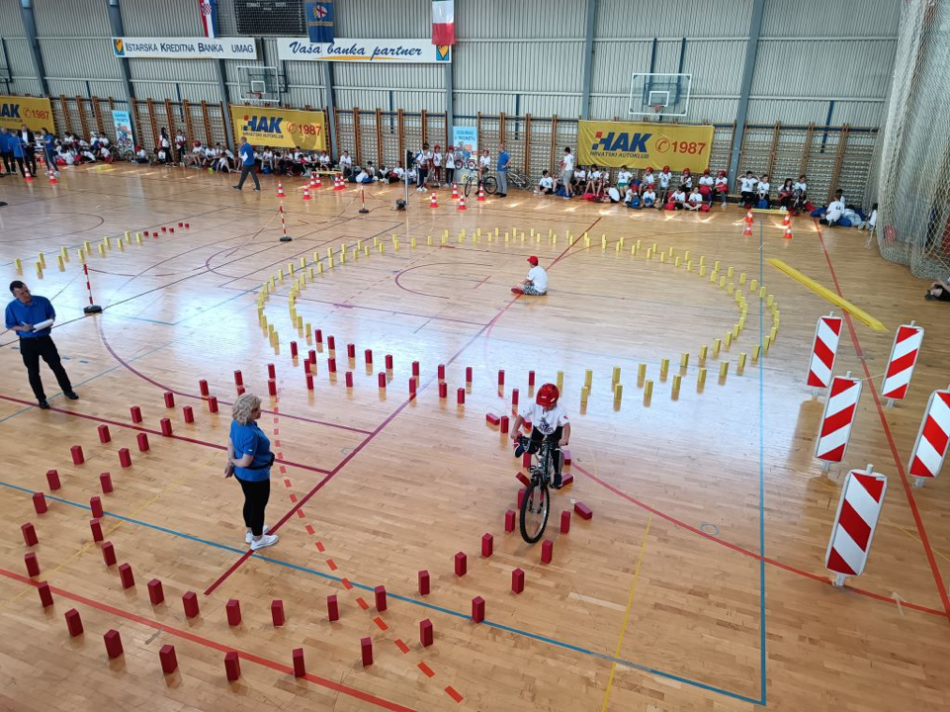 School competitions were organised throughout Croatia. In total, 2,389 pupils from 191 primary schools participated in the contest. The winners of school competitions then competed in the county competitions.
21 teams of fifth and sixth graders took part in the national competition.
The first day included an online test of the children's knowledge of traffic rules and regulations and a practical ride in the "Labyrinth of Life" which simulated real life situations for cyclists. On the second day, a competition was held to assess children's cycling skills.
During the opening ceremony, HAK President Slavko Tušek said: "This competition was first organised during Croatian Homeland War in 1993 by three auto clubs united in the Croatian Automobile Club, which then, as today, engaged in preventive and educational activities. I am sure that our competitors will share their knowledge and skills with their friends and schoolmates, and thus contribute to increasing road safety."
The winners of the national competition will represent Croatia and HAK at the 35th edition of the European Traffic Education Contest (ETEC) held on 24-27 September in Zadar, Croatia, which aims to improve children's knowledge of road safety and ultimately, to make roads safer for children. So far, 21 Clubs from 20 countries have registered to participate.