First training session for child restraint system toolkit pilot implementers
In 2016, the FIA –via its Road Safety Grants Programme, supported by the FIA Foundation – launched the electronic Child Restraint System (CRS) Toolkit, a core instrument for designing and implementing a global programme to introduce a more robust legislation and promote awareness on the correct use of CRS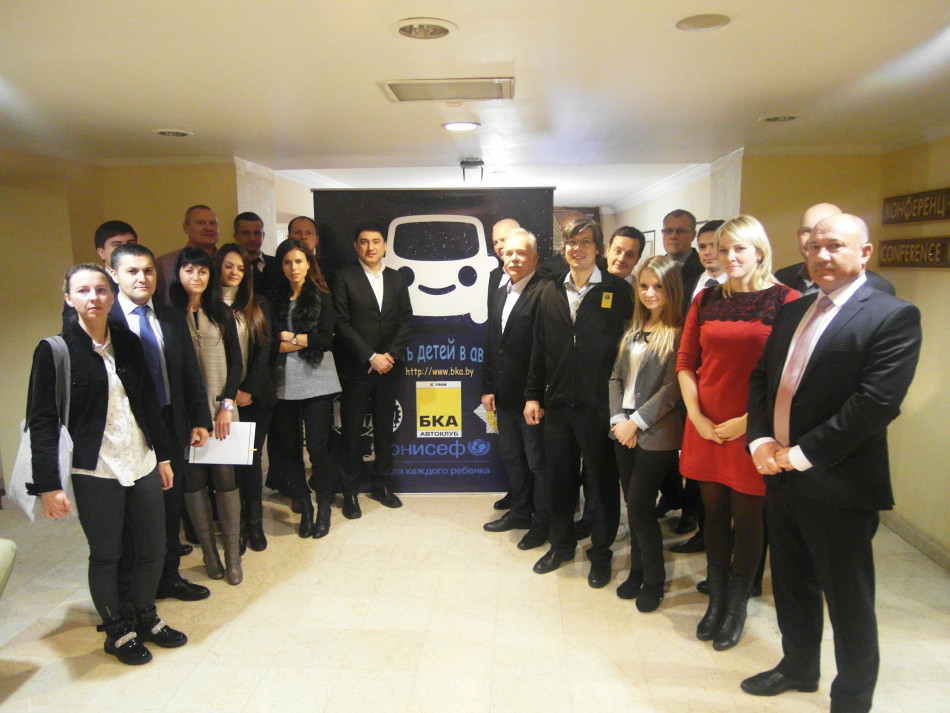 On Thursday 24 November, the project had a first kick-off in Minsk, Belarus, gathering seven Eastern European Clubs for a training session specifically designed for Russian speaking countries.
This training event, which featured presentations from the FIA as well as the Clubs which are coordinating the programme, aimed at identifying the CRS situation and legislation in each country, as well as providing the Clubs with the training necessary to use the toolkit to its full potential.
Representatives of the Belarusian Ministry of Transport and National Traffic Police attended the meeting. The technical training was led by Antony Keller, the Road Safety specialist from the Touring Club Suisse (TCS), Switzerland.
Belarus will be the first country to welcome a child safety pilot project based on the toolkit. This project will be helmed by the Belarusian Auto Moto Touring Club (BKA). Other pilot implementations will take place in the following countries:
Chile – Automovil Club de Chile (ACCHI)
Japan – Japan Automobile Federation (JAF)
Mexico – Organizacion Mexicana del Deporte Automovilistico Internacional (OMDAI)
Paraguay – Touring y Automóvil Club Paraguayo (TACPy)
United Arab Emirates – Automobile and Touring Club for United Arab Emirates (ACT UAE)
Uruguay – Automovil Club del Uruguay (ACU)
With this initiative, the FIA hopes to foster cross-regional cooperation, with lessons learned throughout the project development disseminated among all participating Clubs. In this regard, the FIA has two other such regional trainings planned before the end of 2016:
Technical training for ACTAC Member Clubs, for Arabic-speaking countries, taking place in Vienna, Austria on the occasion of the FIA Annual General Assembly;
Regional training of FIA Region IV Clubs in partnership with Safe Kids Worldwide on the use and promotion of CRS, taking place in Mexico City, Mexico for the Central and Latin American countries
For more information on the Toolkit and the material it offers, please read the brochure and view the video or contact: crstoolkit@fia.com