FIA

About FIA

Statutes

Governance

FIA for Society

Courts

Sport

Competitions

World Championships

Circuit

Rallies

Cross-Country

Regulations

World Championships

Circuit

Rallies

Cross-Country

Off-Road

Hill-Climb

Members

FIA Events

FIA Sport Services

Club Development

International Sporting Calendar

Diversity and Inclusion

SUSTAINABILITY

FIA Mobility Services

CLUB DEVELOPMENT

ADVOCACY PROGRAMMES

TOURISM SERVICES

FIA For Society
This page contains archived information and may not display perfectly
FIA World Cup trophy cabinet overflows.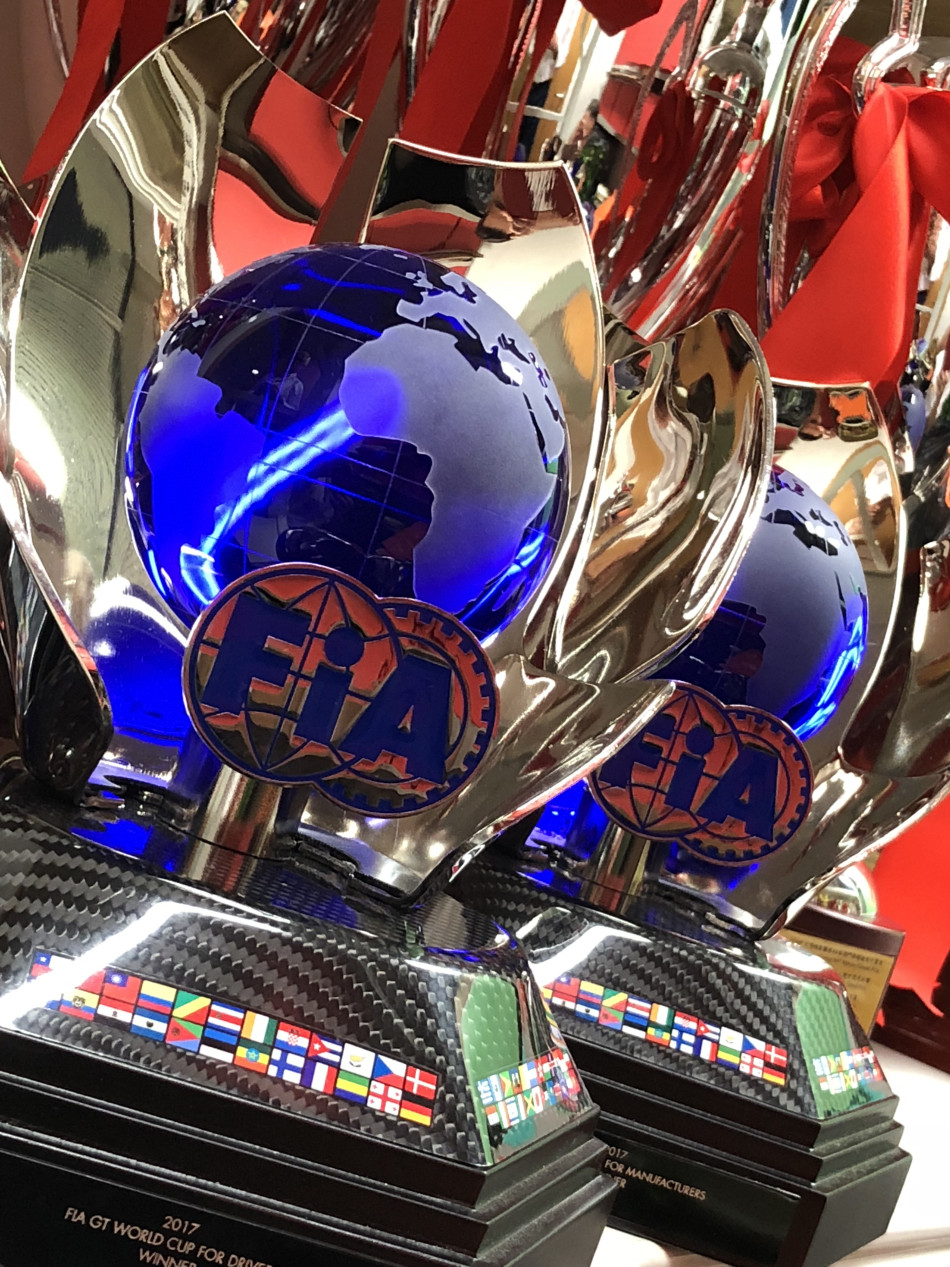 The FIA World Cup trophies are under lock and key at the Macau GP.
Over the next two days the world's best GT drivers and the cream of the world's F3 drivers will fight to claim them for their own cabinets.
Today F3 drivers face a 10 lap (61.2km) qualifying race and the GT drivers race over 12 laps (73.5km) to determine grid positions for Sunday's World Cup finals.
Sweden's Joel Eriksson (Motopark with VEB Dallara VW) and Edoardo Mortara (Mercedes AMG Driving Academy GT3)  claimed close held pole positions in F3 and GT.
Eriksson qualified jus t0.02secs ahead of second placed Lando Norris  Carlin Dallara VW) and Mortara was just 0.2secs ahead of AMG team mate Daniel Juncadella