FIA Region IV and The Automóvil Club de Bolivia organise defensive driving training sessions
FIA Region IV joined forces with FIA Member Club, Automóvil Club de Bolivia (ACB), to organise training sessions to strengthen knowledge of prevention and road safety solutions among driving instructors of the ACB offices in La Paz, Cochabamba and Santa Cruz de la Sierra — the most important cities of the country.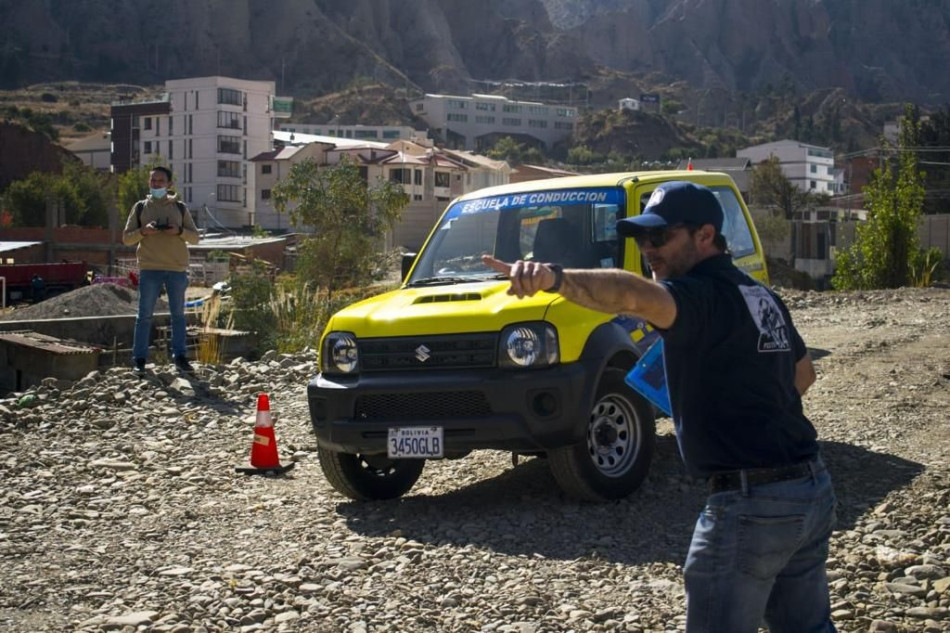 "Comprehensive training allows us to identify risk factors for road safety on any route and climate, reduce the probability of crashes and generate awareness of safe and responsible driving", explained Pablo Daniel Azorín.
The focus of the first training day was on defensive motorcycle driving.  It aimed to help instructors acquire the tools to anticipate what may happen while driving and modify habits that can cause road crashes. The theoretical session focused on preventive maintenance, ergonomics and the use of safety elements while the practical part of the training took place on the track and consisted of working on retention, low-speed manoeuvres, gaze management and fundamental points to be taught to new drivers for them to master this type of vehicle.
On the second day, trainees worked on defensive driving for 4x4 vehicles. "We started with the theoretical part and then, already in the practical part, we immersed ourselves in complicated terrain to be able to experience the challenges of this kind of driving," said Leandro Perillo. The objective was to train instructors of truck drivers who drive in suburban, agricultural and difficult terrain areas.
Emphasis was placed on understanding differences in mechanics, four-wheel drive, suspensions, differentials, traction blocking, angles of attack, departure and centre, in regards with the operation of 4x4 vehicles.
On the occasion of this training session, the Automóvil Club de Bolivia brought together different stakeholders such as the urban police, the traffic police, the ATT (the authority in charge of the regulation and oversight of telecommunications and transport), Bolivian Hydroelectric, Finning Bolivia (CAT Representative), Toyosa (Toyota Importer), and the Bolivian Cement Society (SOBOCE).