The FIA promotes the #3500LIVES Road Safety Campaign and the FIA Global Programme for Child Safety at the Mexico City E-Prix
At the 2018 Mexico City E-Prix, numerous Formula E fans and families had the opportunity to visit the FIA stand and to learn more about the leading action of the FIA in the field of road safety advocacy and promotion of the use of child restraint systems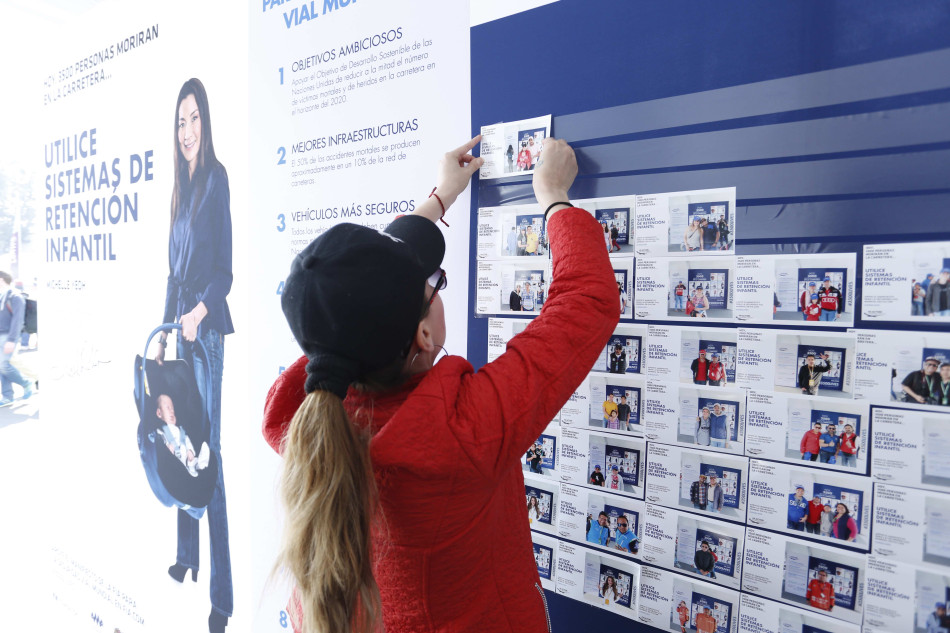 For the third year in a row, the FIA stand was present in the E-Village of the E-Prix with the aim to raise awareness on the number of people who die on the road every day and the need to take action. To do so, a part of the stand was dedicated to the #3500LIVES Global Road Safety Campaign which, after being deployed in more than 75 countries worldwide in 2017, will be again displayed across Mexico throughout 2018.
The campaign, gathering 14 ambassadors from the sport, music and film industries aims at spreading awareness on key risk factors and promoting FIA Golden Rules to improve the safety of all road users. Visitors could learn more about the campaign and enjoyed listening to the road safety tips given by the #3500LIVES campaign's famous ambassadors in video messages showcased on the stand.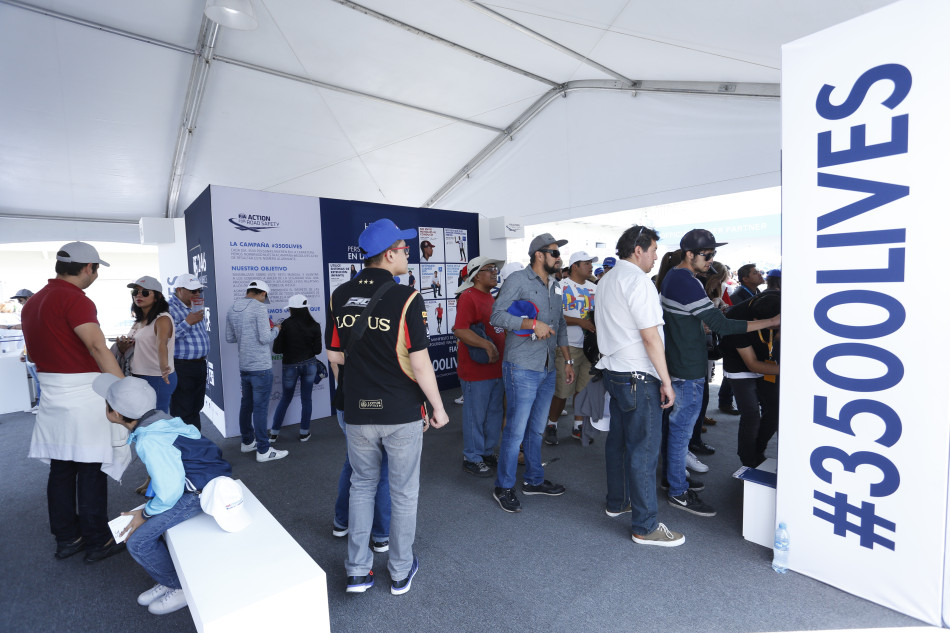 The main focus of this year's stand was on child safety, and visitors greatly expressed their support to the FIA Manifesto (link) for Global Road Safety and the "Use Child Safety Seat" rule, which is embodied by the actress, producer and UNDP Goodwill Ambassador Michelle Yeoh, by printing their own #3500LIVES picture and sharing it on a dedicated wall.
To raise awareness on the specific challenge to better protect children travelling in cars in Mexico, the FIA stand also featured a section on the #YoCuidoAMisHijos campaign launched by FIA Clubs OMDAI and ANA, in cooperation with the Mexican Red Cross, and SEMOVI, the Mobility Agency of Mexico City in the framework of the FIA Global Programme for Child Safety. A central element of this campaign is a petition, calling for the adoption of a more robust legislation on child restraint systems in Mexico. In this section of the stand, many visitors also had the chance to learn more on how to choose and use a child safety seat properly during designated demonstrations.