FIA AT OISEVI GENERAL ASSEMBLY: HELPING COUNTRIES ADDRESS EMERGING ROAD SAFETY CHALLENGES
Last month, FIA Mobility attended the General Meeting of the Regional Observatory for Road Safety in Ibero-American Countries (OISEVI) in Santo Domingo, Dominican Republic to discuss road safety challenges in Latin America. The event gathered more than 20 national road safety agencies and key international organisations, including the WHO, World Bank, IADB, FICVI and iRAP.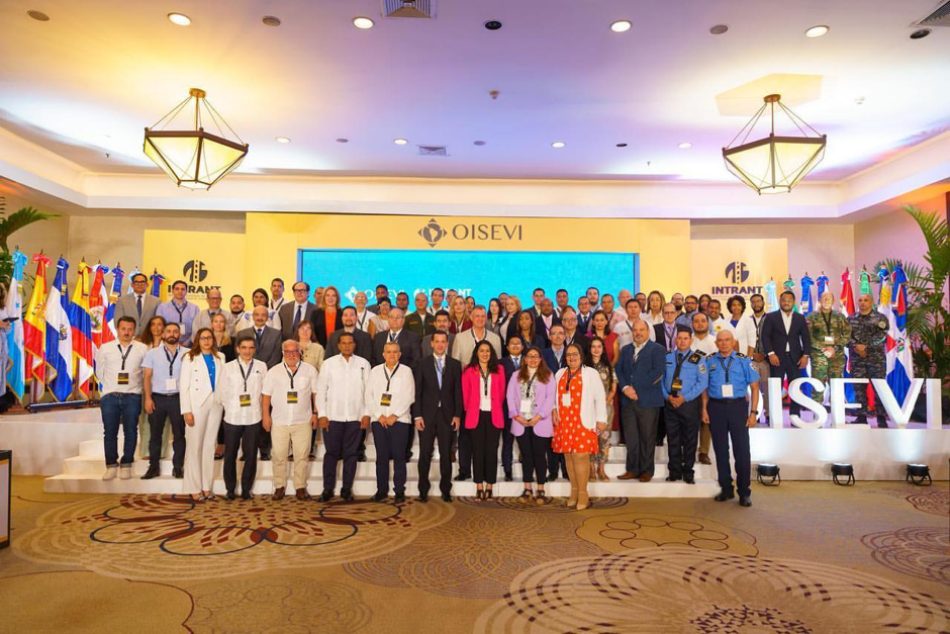 The General Assembly was opened by Minister of the Presidency of the Dominican Republic Joel Santos Echavarría who reaffirmed the country's commitment to improving road safety.        
Attendees went on to discuss concerns around vulnerable road users, including motorcyclists, cyclists and pedestrians. According to the latest figures, they account for 57% of all deaths on the road in Latin America.
President of the Automóvil Club Dominicano (ACD) Alvaro Oliver Venere expressed his concerns around the figures, and said: "We have a responsibility to contribute to improving this alarming trend. ACD, with the support of the FIA, has promoted helmet donation programmes, created an education camp for children, and will continue exploring ways to help INTRANT [the Transport Department in the Dominican Republic] building a culture of safety in our country." 
During the meeting, FIA Head of Road Safety Luca Pascotto and FIA Region IV Executive Director Josefina de los Heros also highlighted the work undertaken by the FIA and its Member Clubs in the region to support the implementation of national road safety strategies.      
Josefina de los Heros highlighted the inconsistent import rules around used cars, and the risk these rules posed to road safety. Used cars are an essential form of affordable transport in Central and Latin America but, if not properly regulated, can be highly dangerous and highly polluting. 
She noted: "Between 2015 to 2020, 2 million used were imported in Central and South America. The FIA and the FIA Region IV will work with UNEP and other organisations to support the development and implementation of minimum criteria for importing countries." 
At the end of the meeting, the Dominican Republic handed over the presidency to newly-elected Costa Rica, with Spain remaining in charge of the Technical Secretariat of the OISEVI. 
FIA Region III President Frank Fotia celebrated the success of the event and said: "I am pleased to see that FIA Region III's support to OISEVI helped to gather in Santo Domingo those responsible for road safety from many countries. OISEVI, with its focus on data sharing and analysis, represents a unique platform to ensure that policies are based on sound evidence. FIA Member Clubs also play a key role as leading voices for safe and sustainable mobility, the experience of ACD and its extensive cooperation with INTRANT is the perfect example of that."