FIA MOBILITY AND FIA FOUNDATION VISIT AUTOMOBILE ASSOCIATION OF PHILIPPINES TO STRENGTHEN MONITORING AND EVALUATION OF ROAD SAFETY GRANTS PROJECTS
In an effort to further support FIA Member Clubs, FIA Foundation Programmes Manager Aggie Krasnolucka and FIA Mobility Grants Coordinator Anaïs Aite visited the Automobile Association of Philippines (AAP) facilities in Manila on 7-10 October in order to better understand the structure of the Club and the road safety needs in the country.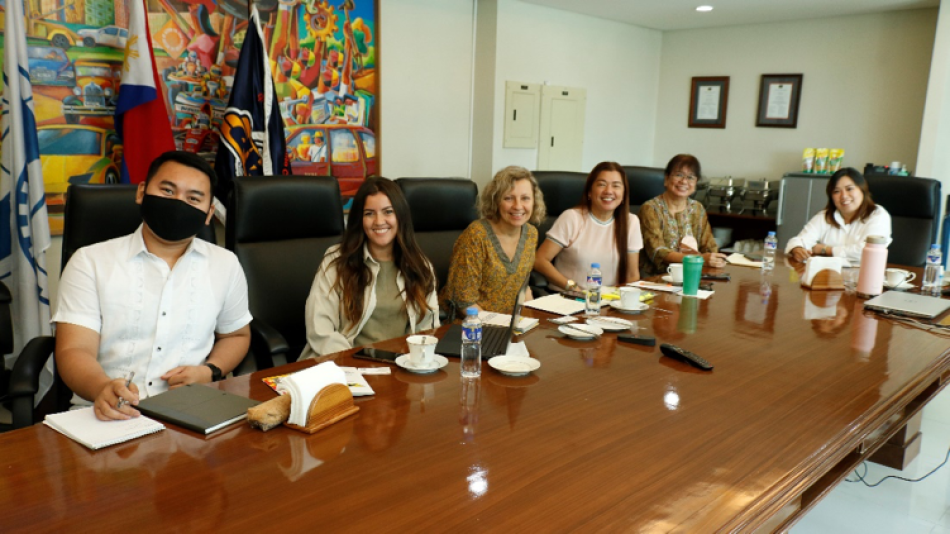 Supported by the FIA Road Safety Grants Programme and the FIA Foundation, AAP implemented eight road safety projects between 2018 and 2022.
One of the most successful ones is 'Stay Bright', which was launched in partnership with Pilipinas Shell, 3M Philippines, Fundacion MAPFRE and Philippines Global Road Safety Partnership. AAP presented the outcomes of the project which consisted in training 300 Barangay officials and Tricycle Drivers on the importance of being visible on the roads. The Club distributed 300 reflectorised vests and 3,278 reflectorised zipper pulls. 'Stay Bright' is a good example of a sustainable project which has been replicated in many countries and is still being developed in the Philippines thanks to private partnerships.
AAP is currently implementing a Motorcycle and Helmet Safety project supported by the 2022 'Transformation' stream. The project consists in advocating for law enforcement on helmet safety and distributing standardised helmets.
Over the last three years, the FIA and the FIA Foundation have strengthened the monitoring and evaluation strategy of the Programme, helping Clubs improve their reporting and better demonstrate the impact of their projects. 
The site visit offered the FIA a great opportunity to better understand the work being done on the ground. Site visits carried out as part of the FIA Road Safety Grants Programme are key for the FIA to better undersand the road safety needs in the respective countries and help Member Clubs with their advocacy strategy.
This site visit has been organised in parallel of the Global Road Safety Dialogue held at the Asian Development Bank Headquarters in Manila on 11-13 October. An FIA Mobility, FIA Foundation and AAP delegation attended the session during which representatives from Kenya, Mexico and Vietnam Helmet Safety Coalitions shared their experience on how to strengthen powered two-wheeler safety. They highlighted the importance of quality helmet use and of working with a variety of stakeholders nationwide and encouraged other participants from Asia-Pacific to establish such coalitions in their respective countries. 
Such events are also a great opportunity for FIA Member Clubs to network with relevant stakeholders and institutions.
On that occasion, 'Powered two- and three-wheeler safety: a road safety manual for decision-makers and practitioners' was launched by WHO, covering laws, enforcement, education, and advocacy. More information on the new global guidelines to curb motorcycle crash deaths are available here.