This page contains archived information and may not display perfectly
FIA GT World Cup - Biggest repair effort in history of GT racing.
Teams in the FIA GT World Cup in Macau have mounted the largest and most successful overnight repair operation in the history of GT racing after yesterday's qualifying race multiple crash.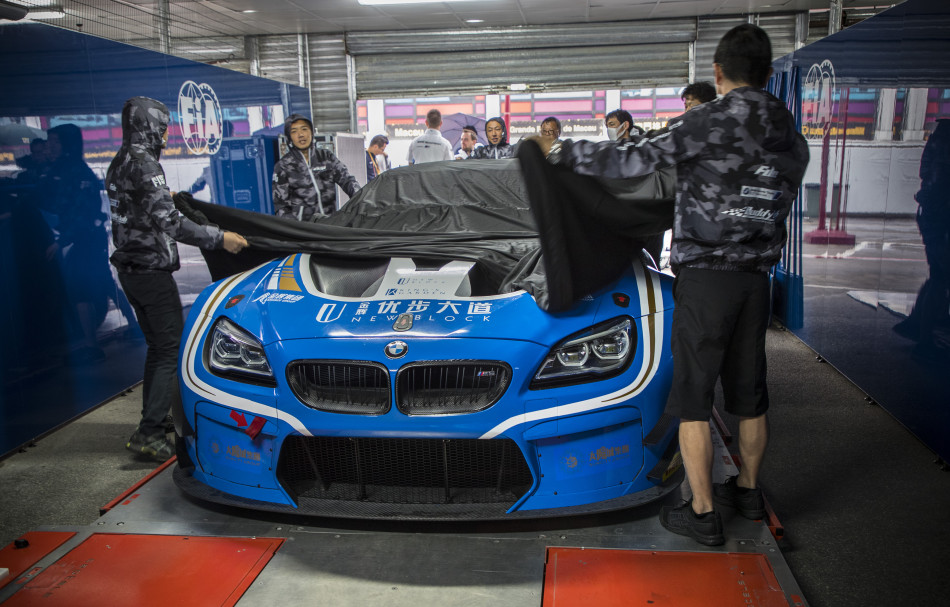 Officials have described the operation as heroic, guaranteeing a quality field for the Cup.
Fourteen cars were damaged, some of them beyond repair, in the first lap incident that blocked Macau's Guia circuit.
Every Cup team has worked together in a massive co-operative effort to ensure the maximum possible grid for today's race.
Teams are to face scrutineering in the early morning to ensure safety compliance.
The world's best GT drivers will contest the 18-lap FIA GT World Cup.
Even as teams worked, competitors woke to rain, forecast to clear by race start.
Audi Sport Team WRT last night raided a motor racing display in Macau's Fishermen's Wharf to commandeer the R8 race car of local driver Marchy Lee for parts.
Lee, who is not racing in the GT World Cup, volunteered his car to help Audi repair the Number Two car of Nico Muller, badly damaged in the crash.
FIST Team BMW retained only the central safety cell of Marco Wittmann's M6 GT3, replacing both the front and rear end, plus the windscreen and roof with parts secured from BMW and from rival Team Schnitzer.
Wittmann's roof was damaged when the Audi R8 of Formula E champion Lucas di Grassi came to rest on top of it.
HCB Rutronik Racing used underbody parts from Fabien Plentz's Audi R8 to restore di Grassi's sister car.
Craft Bamboo Racing has retired Laurens Vanthoor's 911GT3R and used components from it to fully repair team mate Darryl O'Young's car.
Vanthoor's driver safety cell had been damaged beyond repair.
FIA scrutineers have been told of the withdrawal of FF Racing Team's Lamborghini Huracan ( Mirko Bortolotii) and Aust Motorsport's Audi ( Markus Pommer).
The condition of the Scuderia Corsa Ferrari 488GT3 of twice Macau F3 winner Felix Rosenqvist is yet to be confirmed.
Macau specialist, twice F3 and three times GT winner Edoardo Mortara (Mercedes-AMG Team Driving Academy) has pole alongside Augusto Farfus ( BMW Team Schnitzer) for the rolling start of the FIA GT World Cup.