This page contains archived information and may not display perfectly
FIA GT World Cup - Audi team works after midnight to repair crash damage.
The Audi Sport Team WRT has worked past midnight to repair the damage to Macau rookie Robin Frijns R8 after its heavy contact with the wall at Fishermens' Bend in FIA GT World Cup qualifying.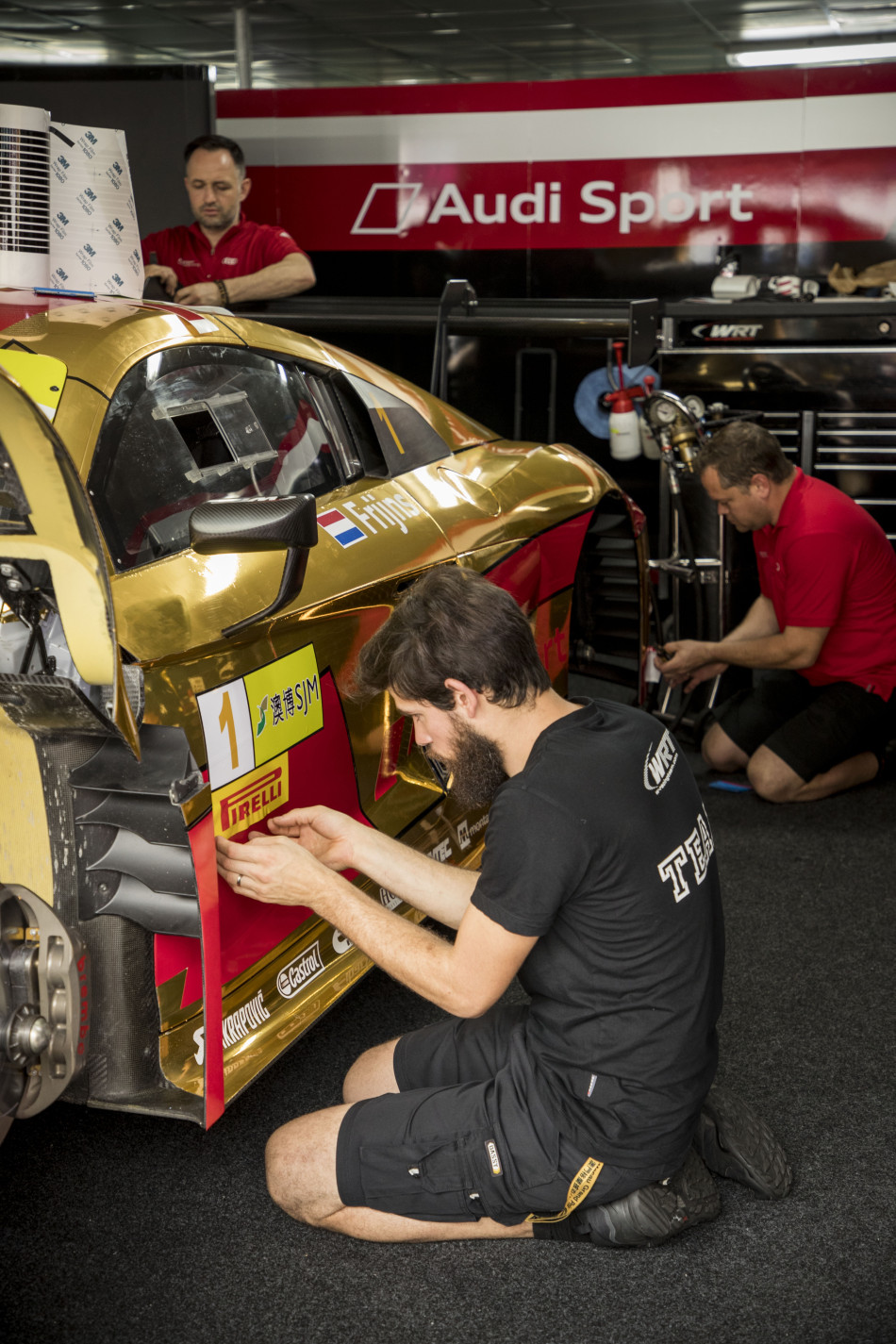 Frijns will use a narrow window of 10 minutes of installation lapping before the start of today's 12 lap qualifying race to confirm the repairs.
Frijns had been highly favoured to challenge for pole position after setting fastest time in the opening practice session.
However a brush with the wall cascaded into extensive right hand side panel damage as the car continued to impact with safety fencing.
Frijns's crew repaired the car sufficiently to enable him to complete two final laps of the circuit at the end of the qualifying session and he will start today's 12 lap qualifying race in seventeenth position.
Overnight the crew replaced all right hand side panels and replaced much of the car's suspension as a precaution.
Four Mercedes-Benz drivers led by Edoardo Mortara have locked out the front of the quality grid for the qualifying race.
Frijns along with other teams caught out by the AMG onslaught have the ability to fight back in today's race to secure stronger grid positions in tomorrow's FIA GT World Cup.